Using the services provided by iVisa, the citizens from over 50 countries can now apply for a Kuwait e-visa, and if you're a UK citizen you are part of these countries! The process is simple, it does not take long, and your effort is minimal. All you have to do is access the website and follow the steps. It should not take you more than 20 minutes to complete the process, and if you are in need of assistance, there is a 24/7 support service at your disposal.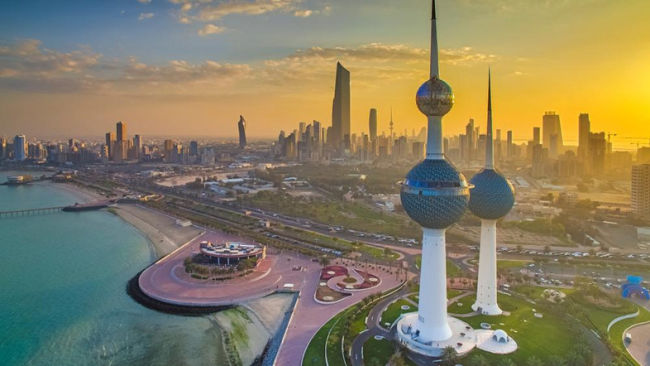 Frequently Asked Questions
What is an e-Visa?
It's an electronic visa, an authorization document, that allows travelers to visit Kuwait.
What are the requirements for the e-Visa as a UK citizen?
Before applying for a Kuwait e-visa, make sure that you have all the necessary documents. Chances are that you already have them in your possession, and if you do not, they are easy to obtain. Here is what you need:
• Passport – your passport should be valid. If it is bound to expire during your trip to Kuwait, you should remedy the situation to avoid unpleasant experiences. Also, keep in mind that temporary travel documents will not be accepted. It needs to be a valid passport.
• Digital scans of your passport – you are required to upload the scans of your passport, so make sure that you do that before starting to fill in the form. That will make the process a whole lot easier for you.
• Means of payment – iVisa accepts multiple methods of payment. You can use credit or debit cards. If you have a Paypal account, you can use that as well. Just make sure that you have enough money in your balance.
What are the processing fees and times using iVisa?
You have three options. You can choose which one suits you the best! Remember that the visa itself has no cost, the fees mention below are for our services.
The Standard processing means that your visa will be issued within 8 days, and it costs USD $48.99.

The Rush processing time costs USD $85.99, but your visa will be sent to you via email in 6 days.

The Super Rush processing lasts only 4 days, but you need to spend USD $150.99.
How's the application form?
Once you have all the documents above, you can move on to the next step, and that is filling in the application form.
The first part of the form consists of general information. You must put in your personal information. Here, you also need to choose between the three precessing time options.

This is a check-up! You need to make sure there are no mistakes on the application form. You also need to upload your documents.

And the last step handles the payment.
Keep in mind that, Kuwait does not process visas on weekends and that the weekend in Kuwait is not on Saturday and Sunday like most countries. It is held on Friday and Saturday.
How long is this e-visa valid for? How many entries am I allowed?
The visa is valid for 30 days after issued. It provides a Single Entry, you can only enter once!
How long can I stay in Kuwait with this e-visa?
You're permitted to stay a maximum of 90 days in Total.
Can I work with the Kuwait e-visa?
No. The Kuwait e-visa for Uk citizens is for tourism purposes only.
Do I need to apply for my kids to the Kuwait e-visa?
Yes. Every traveler must have an e-visa. Children should share the same account as the parents.
Can I apply for my friends/family?
You can! If you have all the documents mention above from each traveler and their personal information.
I need more information, where can I find out more?
If you have more questions you can at anytime, any day contact our customer service, they will gladly help you with any doubt! If you need more information you can click here to find out more!
The service provided by iVisa it's really simple, and it makes planning a trip a lot easier. You no longer have to go to the Kuwait Embassy in the UK, you do not have to waste time standing in line, and as far as price goes, nobody can say that it is high. It is the perfect solution. No more excuses to have a trip of a lifetime!