We know traveling is becoming more and more complicated. Now, you find out you need more documents than expected or go through new immigration systems. Don't worry! Because iVisa.com is on a mission to make your trip as enjoyable as possible. If you were thinking of Lithuania as your next destination, then we have great news! iVisa.com has all the expertise to help you with the most up to date entry requirements.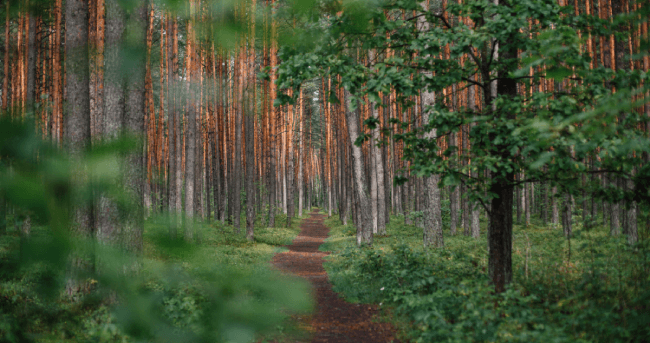 Citizens of Japan will need to obtain the ETIAS authorization to enter Lithuania. The ETIAS system will be put in place by 2022.
iVisa.com is ready to help you with the Lithuania ETIAS for citizens of Japan. Check out more information below.
Frequently Asked Questions
What does ETIAS mean?
The ETIAS means European Travel Information and Authorization System. In other words, ETIAS is an online system that will register international travelers before they land in Europe. The ETIAS's purpose is security, as the European Union is trying to safeguard the Schengen countries from possible threats.
Explore more details in the application page and learn about the Lithuania ETIAS for citizens of Japan.
Can I apply for the Lithuania ETIAS as a citizen of Japan?
Yes! Citizens of Japan can apply for the Lithuania ETIAS before entering Europe. Japan is exempt from the Schengen visa, so citizens of Japan must get the Lithuania ETIAS.
Can I visit other European countries with the Lithuania ETIAS?
Yes! The Lithuania ETIAS for citizens of Japan gives you access to the 26 countries in the Schengen zone. If you are unsure which countries are part of the Schengen area, then enter your vacation plans into our Visa Checker. We can tell you what travel documents you need for any country in the world.
For how long is the Lithuania ETIAS valid?
The Lithuania ETIAS for citizens of Japan is valid for up to 3 consecutive years. Visitors with the Lithuania ETIAS are entitled to multiple-entry benefits, and they can stay a maximum of 90 days within a 180-day period in Lithuania or any other Schengen country.
What are the requirements?
Citizens of Japan must complete the online application with personal information and details about their plans in Lithuania. As well, they should expect some questions related to any previous visa rejections or past trips to risky countries.
Gather the next items:
A scan of your passport showing your photo and information.
An email address to stay connected with iVisa.com.
Payment methods, pay the minimum fee with a Paypal account or use a credit/debit card.
Get in touch with our support agents if you need extra help.
What are the procedure times and fees?
The Lithuania ETIAS for citizens of Japan provides three alternatives:
Standard processing service, the most affordable option for your travel document.
Rush processing service, receive the Lithuania ETIAS in record time for a higher price.
Super Rush processing service, in case you need us to work as fast as possible.
What is the Lithuania ETIAS process?
First, respond to the questions in the online form and choose a processing time according to your preference.
Second, check your application answers carefully and then pick a payment option, whether using a credit/debit card or a Paypal account.
Third, upload a scan of your passport.
How will I receive the ETIAS authorization?
Citizens of Japan will receive the Lithuania ETIAS in their email inbox. Make sure to provide a valid email address, so you are sure you will get the ETIAS document.
At your arrival in Lithuania, show your ETIAS authorization for a smooth entry. The Lithuania ETIAS team is waiting for your application!
Is iVisa.com trustable?
Of course! iVisa.com has years of experience in travel documentation, and our customers know we only offer trusted services.
Head to the comments section and read everything our clients have to say about iVisa.com services.
The Lithuania ETIAS for citizens of Japan will only take you a few minutes with iVisa.com.
Who should I contact for more information?
Communicate with our incredible customer service team. We are available 24/7! We can solve all your doubts about the ETIAS process.
Explore the application page for more details about entry requirements to Lithuania!