Planning a new trip shouldn't be exhausting, it must be relaxing for you to feel any benefit of a vacation! For this reason, at iVisa.com, we have made it our mission to help you with your travel documentation, so you can focus on planning your itinerary and the unique places you will visit. If you are planning a trip to Lithuania, then we can help you with the entry requirements.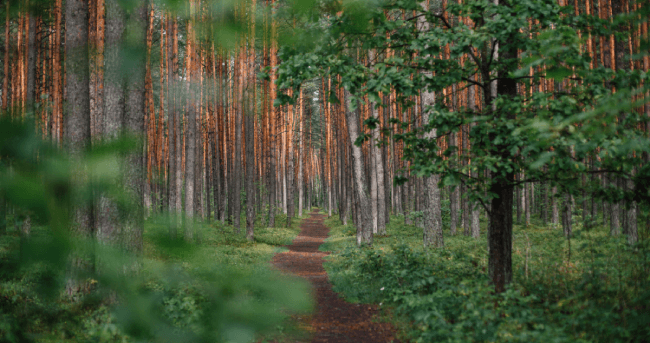 Citizens of Kiribati must acquire a new authorization known as ETIAS if they are thinking of visiting Lithuania soon. The ETIAS process is 100% online, which means iVisa.com can help you all the way!
iVisa.com is more than ready to advise you about the Lithuania ETIAS for citizens of Kiribati. Keep reading the following information to discover more.
Frequently Asked Questions
What does ETIAS mean?
The ETIAS means European Travel Information and Authorization System. The ETIAS authorization is mandatory for all international travelers who are exempt from applying for a Schengen visa. Although the system will be available by 2022, iVisa.com is already simplifying the process for you!
Head to the application page and learn all about the Lithuania ETIAS for citizens of Kiribati.
Can I get the Lithuania ETIAS as a citizen of Kiribati?
Yes! Citizens of Kiribati are eligible to apply for the Lithuania ETIAS as people from Kiribati doesn't need a Schengen visa to enter Lithuania.
Travelers whose nationalities are exempt from the Schengen visa must obtain the ETIAS authorization before traveling to Europe by the time it is launched in 2022.
Can I visit other European countries with the Lithuania ETIAS?
Yes! The Lithuania ETIAS for citizens of Kiribati allows entry not only to Lithuania but to the 26 countries in the Schengen zone.
Confirm which countries in Europe accept the ETIAS authorization with our Visa Checker. Our useful tool can tell you what travel requirements you need for any country in the world.
For how long is the Lithuania ETIAS valid?
The Lithuania ETIAS for citizens of Kiribati is valid for up to 3 years. The Lithuania ETIAS allows multiple entries to Lithuania and the whole Schengen zone. Also, travelers can stay a maximum of 90 days within a 180-day period.
What are the requirements?
Citizens of Kiribati must provide personal information and details about their trip to Lithuania. Besides, they must answer questions related to security issues, such as criminal records or previous visa rejections (if any).
Other travel requirements:
A scan of the photo and information page of your passport.
An email address.
Payment methods, iVisa.com charges a minimum fee for their professional services, which you can pay with a Paypal account or use a credit/debit card.
Contact our support agents if you need extra help.
What are the procedure times and fees?
The Lithuania ETIAS for citizens of Kiribati offers three options:
Standard processing service if you are willing to wait a regular time for your travel document.
Rush processing service, receive the Lithuania ETIAS sooner.
Super Rush processing service, if you want us to work as fast as possible, pay the highest fee.
What is the Lithuania ETIAS process?
The process is simple! Follow these three steps:
First, fill out the online form and pick a processing time according to your preferences.
Second, review your details and select a payment option, either pay with a credit/debit card or a Paypal account.
Third, attach a scan of your passport.
How will I receive the ETIAS authorization?
Citizens of Kiribati can expect to get the Lithuania ETIAS results in their email inbox. We recommend printing the travel document for when you land in Europe.
EU immigration will request the ETIAS authorization as soon as you arrive, so keep it with you at all times.
Is iVisa.com trustable?
For sure! iVisa.com has the expertise to help you with any travel documentation. Travelers around the world have trusted our services and have had excellent results when applying for their official paperwork with our team's help.
Go to the comments section and check out more details about iVisa.com's services.
The Lithuania ETIAS for citizens of Kiribati is possible with iVisa.com.
Who should I contact for more information?
Don't hesitate to contact our incredible customer service team. We are available 24/7! In addition to the chat function, you can also write to us at help@ivisa.com.
Dive into the application page for further information about entry requirements to Lithuania!