Did you know Lithuania is famous for its mineral water resorts? If you were looking for a relaxing trip to Europe, then Lithuania has to be on your itinerary! Visit the regions of Birštonas and Druskininkai, where you can find all types of wellness and spa services. As well, visit the skiing complex that is open all year round and ride the cable car ride across the Nemunas. iVisa.com is ready to take you on this incredible trip to Lithuania!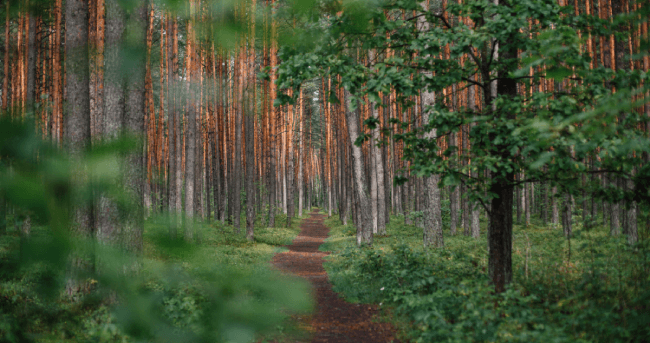 Citizens of New Zealand should be aware of the new entry dispositions established by the European Union. Soon, international travelers will need an authorization called ETIAS. iVisa.com can offer a fast, simple, and reliable service for your ETIAS process.
The Lithuania ETIAS for citizens of New Zealand is only a few steps away with iVisa.com. Keep exploring more details in the following lines.
Frequently Asked Questions
What is the ETIAS authorization?
The ETIAS authorization is a mandatory document for international travelers entering the Schengen zone in Europe. Due to security concerns, the European Union decided to implement the ETIAS system as a way to keep European borders safe.
Discover more details about the Lithuania ETIAS for citizens of New Zealand on the application page.
Can I obtain the Lithuania ETIAS as a citizen of New Zealand?
Yes! Citizens of New Zealand can obtain the Lithuania ETIAS because New Zealand is exempt from the Schengen visa requirement.
Any nationality that doesn't need a Schengen visa must acquire the Lithuania ETIAS before traveling to Europe.
Is the Lithuania ETIAS valid for other countries in Europe?
Yes! The Lithuania ETIAS for citizens of New Zealand is not only valid for Lithuania but also for the 26 countries in the Schengen zone. Travelers will only need a single document to enter most countries in Europe, which means that now you can plan a full Eurotrip!
For how long is the Lithuania ETIAS valid?
The Lithuania ETIAS for citizens of New Zealand is valid for a maximum of 3 consecutive years. In terms of stay, travelers can travel around the Schengen zone for up to 90 days within a 180-day period.
What information is required?
Incoming visitors should complete the online application with general details about their trip to Lithuania. As well, they must give information about security, such as previous visa denials (if any).
Gather the next items as well:
A scan of your passport, your passport should have a validity of 3 months after arrival.
An email address.
Payment options, choose between a Paypal account or a credit/debit card.
Communicate with our support agents if you need some advice!
What are the processing times and fees?
The Lithuania ETIAS for citizens of New Zealand provides the following options:
Standard processing service, wait a regular time for your travel document if you pay the lowest price.
Rush processing service, receive the Lithuania ETIAS in less time.
Super Rush processing service, the fastest option for your ETIAS authorization.
What is the Lithuania ETIAS process?
Fill out the information required in the electronic form and select a processing time (Standard, Rush, or Super Rush).
Check your application for any mistakes and choose a payment method, remember you can pay with a credit/debit card or a Paypal account.
Upload a copy of your passport.
The Lithuania ETIAS for citizens of New Zealand is only a few steps away!
How will I get my ETIAS document?
The iVisa.com team will send the results of your Lithuania ETIAS application to your email inbox. We recommend printing it or keeping it on an electronic device until you need to show it to Lithuanian authorities at your arrival.
Can I trust iVisa.com?
Of course! iVisa.com has been a market leader for years and we have gained a trusted reputation for all our services.
Go to the comments section and confirm we are your best option!
I have some questions. Who should I contact?
Connect with our customer service team! We are available 24/7 and willing to answer all the questions you may have!
Explore the application page, where you can find all the information necessary for your trip to Lithuania! iVisa.com is the perfect partner for your next trip to Europe!