Architecture is so fascinating all over Europe, but there is nothing like Lithuania where you can find the Interwar architecture of Kaunas. Once a provisional capital of Lithuania, Kaunas has buildings that combine Bahhaus tendencies with a classic Lithuanian style. Every corner in Kaunas is a new world of architecture. iVisa.com is here to help you with your plan to visit Lithuania!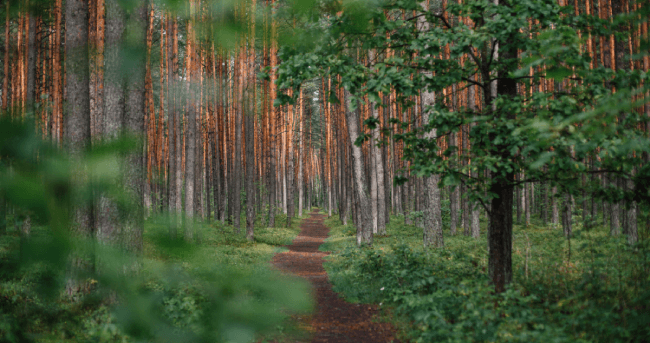 Citizens of Palau must know about a new entry requirement known as ETIAS. Travelers who are exempt from a Schengen visa will soon need the ETIAS authorization before landing in Lithuania. iVisa.com is ready to support you with our simplicity, security, and speed.
The Lithuania ETIAS for citizens of Palau will only take you a few steps. See them below.
Frequently Asked Questions
What is the ETIAS?
The ETIAS is a new electronic system implemented by the European Union that is looking to add a security layer to the immigration services. Still, you don't need to obtain the ETIAS document right away, as it will be available in 2022.
Read more about the Lithuania ETIAS for citizens of Palau on the application page.
I'm a citizen of Palau. Can I obtain the Lithuania ETIAS?
Yes! Citizens of Palau can acquire the Lithuania ETIAS because citizens of Palau are exempt from needing a Schengen visa.
Any traveler with a nationality that is exempt from the Schengen visa must have the ETIAS authorization.
Is the Lithuania ETIAS valid for other countries in Europe?
Yes! The Lithuania ETIAS for citizens of Palau gives access to the 26 countries in the Schengen zone. If you are unsure which countries in Europe belong to the Schengen area, then use our Visa Checker. We can advise you about the travel document that you need for any country in Europe or the world.
For how long is the Lithuania ETIAS valid?
The Lithuania ETIAS for citizens of Palau has a validity of 3 consecutive years. Also, visitors are allowed a maximum stay of 90 days within a 180-day period and the ETIAS document gives the advantage of multiple entries to the Schengen zone.
What information is required?
Travelers should provide personal details and trip information. As well, they should answer questions related to security, such as previous trips to war zones, if applicable.
Citizens of Palau should have the following:
A scan of your passport, your passport must have a minimum validity of 3 months after arrival.
An email address.
Payment options, iVisa.com will help you for a minimum fee that you can pay with a Paypal account or use a credit/debit card.
Connect with our support agents for any inquiries!
What are the processing times and fees?
The Lithuania ETIAS for citizens of Palau gives three alternatives for processing:
Standard processing service, if you have a small budget, choose the cheapest option.
Rush processing service, obtain the Lithuania ETIAS in less time.
Super Rush processing service, if you don't want to wait, then go after the quickest option.
What is the Lithuania ETIAS process?
Answer the questions in the electronic form and choose a processing time (Standard, Rush, or Super Rush).
Check your information and correct any mistakes. Proceed to pay with a credit/debit card or a Paypal account.
Attach a scan of your passport.
The Lithuania ETIAS for citizens of Palau can be yours with iVisa.com as soon as it's available!
How will I get my ETIAS document?
Travelers will receive the Lithuania ETIAS in their email inbox. Print it or keep it on an electronic device until you need to show it to immigration authorities in Lithuania.
Can I trust iVisa.com?
Yes, you can trust iVisa.com! We have an incredible team behind our platform that works with the highest security standards.
Go to the comments section and explore our excellent results and learn how we have made traveling so much easier!
I have some doubts. Who should I contact?
We have a customer service team ready and waiting to answer all your questions! They are available 24/7!
Discover more details on the application page! We are here to support your efforts to travel to Lithuania soon!
iVisa.com is more than ready for your next trip to Europe!