Are you a citizen of Vanuatu, who is planning a trip to Lithuania? Then read this article to the end to learn about the upcoming travel regulation in the Schengen Area. For now, you can travel to Lithuania without a visa. By the end of 2022, ETIAS will come into effect. After that, citizens of Vanuatu must have an ETIAS to enter Lithuania. Its goal is to pre-screen travelers and to prevent illegal immigration. The Lithuania ETIAS is a new visa waiver program that is being implemented to increase border security.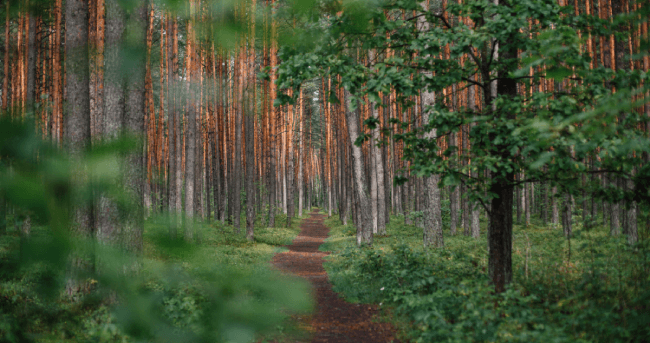 You can apply for ETIAS with iVisa.com and learn more about the Lithuania ETIAS for citizens of Vanuatu here. The application process is simple, and it will only take a few minutes to fill the application.
Frequently Asked Questions
WHAT IS A LITHUANIA ETIAS FOR CITIZENS OF THE VANUATU?
ETIAS stands for European Travel Information and Authorization System. It is to pre-screen visitors from visa-exempt countries. They will introduce this to fight against terrorism and to improve national security for locals and foreigners alike. The ETIAS uses multiple security databases. If you are not deemed to be a threat to the country, then the ETIAS travel authorization will be granted. The ETIAS will become mandatory from 2022, and from then on you should have an ETIAS to enter Lithuania. Apply through iVisa.com and learn more about the Lithuania ETIAS for citizens of Vanuatu.
WHAT ARE THE INFORMATION REQUIRED TO GET A LITHUANIA ETIAS?
If you have the following, then you can successfully apply for ETIAS.
You should have a machine-readable passport. It should be valid during the period of your visit.
A valid email address all the updates regarding your request and when ETIAS is approved will be sent to the email address provided by you.
You should pay the application fee online, for that you should have a valid credit/debit card or PayPal.
If you have these, you can fill the ETIAS application form and provide the following information:
Full name.
Date of birth.
Nationality.
Passport number.
Country of issuance of your passport.
Date of issuance of your passport.
The expiration date of your passport.
Then give details of your travel like date of arrival, the purpose of your visit, etc.
You will also have to fill in some basic questions related to security and health.
Make sure that you will fill in the ETIAS application honestly and correctly as if there is any difference, either your ETIAS will be delayed or it will be denied. Visit this link for personal assistance on how to complete the application form.
HOW LONG IS ETIAS VALID FOR AND HOW LONG CAN I STAY IN LITHUANIA?
The ETIAS travel authorization is valid for a period of three years. It allows multiple entries within three years. The ETIAS will be linked to your passport, so if your passport expires then your travel authorization will not be valid.
You can stay in Lithuania for 90 days within 180 days period when your 90 days stay runs out then you should stay outside Europe to get another 90 days in Lithuania. Click this link for more detailed information on Lithuania ETIAS for citizens of Vanuatu.
HOW WILL I KNOW IF I NEED TO SUBMIT EXTRA DOCUMENTS FOR ETIAS?
When you submit the ETIAS application, if the information you put is insufficient, then you will be asked to submit extra documents. The team will inform you about it and you will receive an email about the list of additional documents you need to provide. You should provide the documents directly to the ETIAS national unit within 10 days of the request. If you are looking for a better option, choose the easy route and apply with iVisa.com.
WHAT IS THE PROCESSING TIME AND COST OF THE ETIAS WITH IVISA.COM?
The processing time and cost are different for all the three options available with iVisa.com. It is inexpensive; affordable, and you can choose Super Rush for faster processing.
Standard processing option: this option will take some time to process your application and it also costs less.
Rush processing option: if you are in a hurry, then you can choose this option. It processes your application faster.
Super rush processing option: this option processes your application in a record time and this is the fastest processing option available with iVisa.com.
WHAT ARE THE STEPS INVOLVED IN APPLYING FOR ETIAS WITH IVISA.COM?
iVisa.com has a user-friendly application process. It is very easy to apply with iVisa.com as it only takes a few minutes to complete. There are a few steps involved:
First: fill the application in the electronic form and select the processing time you need.
Second: cross-check and correct it if there are any mistakes, then pay for the service with your credit/debit card or PayPal account.
Third: attach the scanned copy of your passport and other required documents. When the ETIAS is approved, it will be sent to you via email. So make sure you provide us with a valid email address.
WHY SHOULD I APPLY WITH IVISA.COM?
If you need security and privacy in the application process then, choose iVisa.com. Your information will be safe with us and it is secured and backed up by security software and our professional team. There is no need for any worries. For more details, visit our comment section.
FROM WHERE WILL I GET MORE INFORMATION ON LITHUANIA ETIAS FOR CITIZENS OF VANUATU?
If you have any unresolved issues, our customer service agents are available 24/7. You can contact us if you need help on Lithuania ETIAS for citizens of Vanuatu. If you want more information you can visit iVisa.com's web page. You can also contact us via email by writing to help@iVisa.com.