Malaysia is a beautiful multicultural country with a lot to offer visitors, from modern cities to more traditional towns and beautiful landscapes. And lucky for those who can work remotely, this beautiful country now offers a Digital Nomad visa! Read more below.
The Malaysian Digital Nomad Visa, also called the DE Rantau Nomad Pass, is meant for qualified foreigners wishing to work and live in Malaysia temporarily, while enjoying the affordable way of life. The country is also continuing to build more telecommuting centers with internet connections throughout the country.
If you plan to live as a digital nomad in Malaysia, now is your chance. At iVisa, we can help you with the process of applying for the Digital Nomad Visa online and enjoy your travels while working remotely.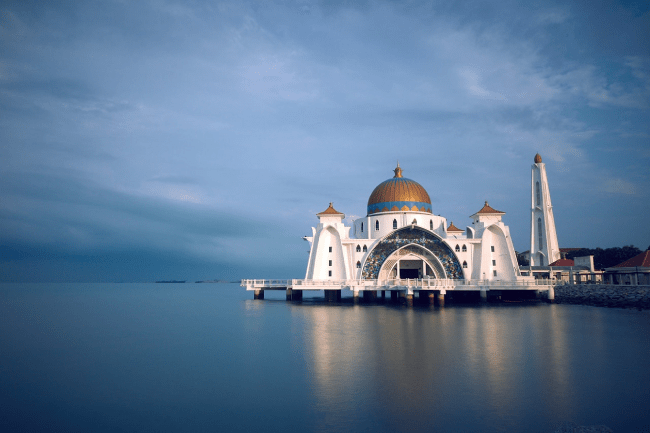 Being a Digital Nomad in Malaysia
Malaysia is now ready to welcome Digital Nomads. Besides giving you the right to live and work remotely, the Malaysian Digital Nomad Visa also grants you discounts on accommodation, networking events, and other services.
Kuala Lumpur is an ideal destination for Digital Nomads. The capital city of Malaysia offers a great quality of life with economic and political stability. Malaysia offers some of the most gorgeous beaches and landscapes and is located near Thailand and Singapore if you want to visit other exotic countries on your travels.
Cost of living in Malaysia for Digital Nomads
Malaysia, like most of Southeast Asia, has a lower cost of living than many countries in Europe or the United States. In the capital Kuala Lumpur, the cost of living is slightly higher than in other places in the country. Still, it offers a high standard of living for Digital Nomads with great amenities.
Do I have to pay taxes in Malaysia as a digital nomad?
Digital nomad visa holders are not required to pay taxes on their income when working remotely in Malaysia. However, they must pay income tax if they work for a company or clients that are based in Malaysia.
Is it safe to work in Malaysia?
Malaysia offers a relatively secure environment for foreign workers on a professional visit, and many Digital Nomads report feeling very safe living there. There is no reason to worry if you're planning to go there for remote work or traveling around and exploring the sights and cities.
About the Malaysia Digital Nomad Visa
A Malaysia digital nomad visa is a travel document allowing eligible travelers to work and live in Malaysia without needing a residency permit. The person must work for a foreign company. This visa does not grant permanent citizenship.
This visa was announced by the Malaysian Digital Economy Corporation (MDEC) to boost the digital revolution and the country's economy.
Who is eligible for the Malaysia Digital Nomad Visa?
To be granted a Digital Nomad visa for Malaysia, you must meet the following requirements:
Work in Information Technology (IT sector), including but not limited to software development, digital marketing, cybersecurity, or creative digital content development.

You must be self-employed or have an active employment contract with companies based abroad or in Malaysia.

Can demonstrate an income of at least USD 24,000 per year.
Applicants are also allowed to bring their spouse and children for an additional fee.
What is the validity of the Malaysian Digital Nomad Visa?
The Digital Nomad Visa allows you to stay in the country from 3 to 12 months, depending on your needs. It also allows you to renew it for another 12 months at the immigration department. It is a Multiple Entry document.
It is necessary to apply at least 4 weeks before arrival in Malaysia.
Documents required to apply for the Malaysia Digital Nomad visa
To apply for your Malaysia digital nomad visa, foreign nationals must submit the following documents:
Copy of your valid passport: Submit a copy of your passport. Your passport must have at least 6 blank pages.

Digital photo: A passport-size digital photo. If you don't have one, use the iVisa digital passport photo service.

Work contract: You must submit work contracts for one or more projects that last over three months. You can submit several contracts from different clients, and the company or client can be based in Malaysia or abroad.

Proof of income: You must submit proof of income showing that you earn more than USD 24,000 per year, such as bank statements from the last 3 months, salary slips showing your monthly salary and bank account number, and/or a letter stating who will cover the expenses of the applicant (such as a company).

Updated resume: You must submit a copy of your updated resume.

Letter of good conduct: You must request a letter of good behavior from the authorized organization in your country.

Personal bond form: You must submit a personal bond form from the Malaysian government.

Additional documents for dependents: When traveling as a digital nomad, you can travel with your family such as your spouse and/or child(ren). If that is the case, you need to submit a copy of the marriage certificate and your children's birth certificates. IMPORTANT: You must submit all documents in English.
Costs and processing times for Malaysia Digital Nomad visa
The Malaysian digital nomad visa application fee is approximately USD 218. If you are traveling with your family, the fee per dependent is approximately USD 10.
In addition, iVisa charges a processing fee. The cost depends on your chosen processing time. Here are the three options:
Standard Processing Time: This is a good option if you are not in a hurry to travel. It costs USD $261.99, with delivery in 28 Business Days.

Rush Processing Time: If you need to travel a little sooner, choose this option. It costs USD $285.99, with delivery in 24 Business Days.

Super Rush Processing Time: If you urgently need to travel, this is the best option. It costs USD $312.99, with delivery in 20 Business Days.
Other essential details to know before going to Malaysia as a Digital Nomad
Here are a few more tips to make sure you're fully prepared for your dream of working abroad in Malaysia.
Employment permit: The Digital Nomad visa is not a (temporary) employment pass, work visa, or work permit. These permits are only for those that have obtained residency and work for a Malaysian company.
Vaccinations: When visiting an international destination for an extended period, the health authorities may ask you for proof of certain vaccinations. Some suggested vaccinations are COVID-19, hepatitis A and typhoid. If you are coming from a region with a high risk of yellow fever, you must present a vaccination certificate. Tropical climate: Malaysia has a tropical climate, hot and humid all year round. You should bring plenty of light, loose-fitting clothing.
Where can I contact you?
If you have any questions or would like more information about the Digital Nomad Visa for Malaysia or another travel document, contact our amazing customer service team via only chat or email at [email protected]. They are able to answer all your questions 24/7.