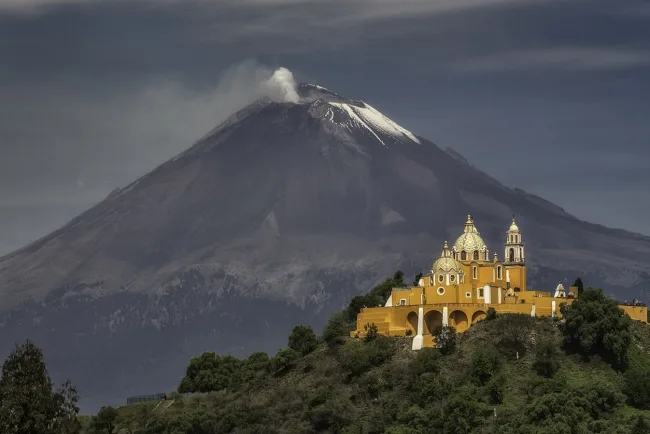 Mexico has a rich cultural heritage and stunning landscapes, attracting millions of tourists annually. Salvadorian citizens who wish to visit Mexico for tourism purposes need to obtain a Mexico Tourist Visa and a Tourist Card to enter El Salvador.
In this article, we will delve into the details of the Mexico Tourist Visa application process for Salvadorian citizens so that you can enjoy your trip worry-free.
From exploring the ancient ruins of Teotihuacan and Chichen Itza to relaxing on the pristine beaches of Cancun and Puerto Vallarta, Mexico offers a range of experiences for travelers to discover.
So, let's get started and help you plan your dream Mexican vacation!
Do El Salvadorians need a visa for Mexico?
Yes, citizens of El Salvador need a visa to enter Mexico for tourism purposes. El Salvador is not one of the countries that are exempt from the visa requirement. Salvadorian citizens must obtain a Mexico Tourist Visa and a Tourist Card before entering the country.
We will guide you through the process to ensure you get your visa without any hassle. Head to our website or download our app to start your application. Until then, keep reading to learn more about the visa.
Mexico Tourist Card
The Mexico Tourist Card of FMM is a document that allows foreign citizens to enter Mexico. It's not a visa or a substitute for a visa.
To enter Mexico, El Salvador citizens must apply for a Mexican tourist card, a Single Entry tourist card. Remember that you can only use a Mexican tourist card if you're coming to Mexico for leisure, vacation, or recreational purposes and not to seek employment.
You can get your tourist card when you land in Mexico from the immigration office.
What type of Mexican visas are available for citizens of El Salvador?
Mexico Visitor Visa: The Mexico Visitor Visa allows individuals to stay in Mexico for a maximum of 180 days Per Entry (6 months) and is specifically designed for those involved in volunteer work, travel, or tourism. It is important to note that the validity period of this visa can't be extended.
Mexico Business Visa: The Mexico Business Visa is available to citizens of Honduras and permits them to participate in various commercial activities such as trade exhibitions, seminars, conferences, and meetings.
Mexico Work Visa: If you are a Honduran citizen who has received a job offer or an employment agreement from a Mexican-based company, the Mexico Work Visa allows you to work legally in Mexico.
Family Visa: To join your family member in Mexico as a foreign national, you must obtain a Mexico Family Visa, also called a Temporary or Permanent Resident Visa. If you intend to stay with your relatives in Mexico for more than 180 days, you must apply for this visa. However, if your visit is shorter than 180 days, a Mexico Tourist/Visitor Visa will suffice.
Remember to choose the appropriate visa based on the duration of your stay to ensure a smooth and hassle-free entry into Mexico.
What is the Mexico Tourist Visa for citizens of El Salvador?
A Mexico Tourist Visa is a mandatory document that foreign nationals who need a visa to enter the country must obtain before traveling. It allows them to stay in Mexico for the following:
Tourism

Business,

Cultural or sports purposes

Explore Mexico.
It's important to know that a Mexico Tourist Visa only allows activities that don't involve paid work. Working or earning money while in Mexico with this type of visa is strictly prohibited.
How long is the Mexico Tourist Visa valid for citizens of El Salvador?
The Mexican tourist visa lets you enter the country for up to 180 days Per Entry. It has a validity period of 180 days after issued and must be used within 90 days. You can stay in Mexico for up to 180 days at once, but if you want to stay longer, you must ask for an extension from the Mexican Immigration Service (INM).
Am I eligible for a Mexican Tourist Visa in El Salvador?
The eligibility requirements for El Salvadorian citizens who wish to apply for a Mexico Tourist Visa include the following:
A valid passport with a minimum validity of six months from the intended entry date into Mexico.

Having sufficient funds to cover the cost of the trip and support oneself during the stay in Mexico.

Not being inadmissible or prohibited from entering Mexico.
It's important to meet the eligibility requirements to get a Mexico Tourist Visa. Therefore, we advise foreign citizens to review the eligibility criteria and visa requirements thoroughly before applying to ensure a smooth and successful application process.
Mexico Tourist Visa application: How to apply in El Salvador
iVisa promises a hassle free process. Although you still need to collect your documents and visit the embassy, our assistance and guidance ensure a hassle-free experience.
Here is a breakdown of the steps:
Step 1: Fill out the online application form, providing accurate personal information such as your name, last name, contact details, employment details, and financial information. Ensuring that the information you provide matches the details on your identification documents is essential.
Step 2: After completing the application form, click on the processing time and conveniently pay using your credit or debit card.
Step 3: You'll receive an email from us containing a comprehensive guide with step-by-step instructions. Follow the instructions in the guide to gather all the necessary documents, learn where to submit them, and more. Our guide will support you at every stage of the process.
Mexico Tourist Visa fee: cost of the visa for citizens of El Salvador
At iVisa, we offer a standard processing fee of USD $149.99 and a government fee of USD 60.
In addition to our competitive pricing, you'll also enjoy the following benefits:
Our iVisa experts guarantee that your application will be fully compliant with the government's requirements.

Experience the convenience of having unlimited access to your personal iVisa expert, who will guide you through the entire application process from start to finish.

Say goodbye to the lengthy, confusing, and tedious questions on the government website with our simplified application form. Our form provides easy-to-answer questions and takes care of the legwork for you.

With our service, you have the flexibility to fill out the form at your own pace, make changes whenever needed, and save your progress to continue later.

Applying through iVisa grants you exclusive access to a step-by-step manual that includes tips for answering difficult questions, a comprehensive list of necessary documents, and guidance from start to finish, ensuring a successful acquisition of your valid visa.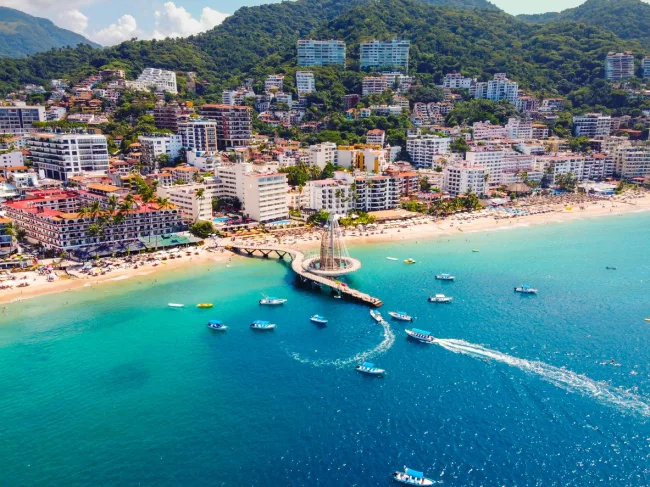 What is the Mexico Tourist Visa processing time for citizens of El Salvador?
We process your application within 30 days.It's important to note that these timeframes are averages, and there may be slight variations because the government processing time isn't included in our processing time.
Necessary documents for the Mexico Tourist Visa for citizens of El Salvador
These are the documents required to apply for your Mexico visa:
A passport or other travel document that meets the requirements below.

Passport-size photographs that meet the specifications below.

A booked return travel ticket indicating when you plan to leave Mexico.

Proof of sufficient financial means to cover the duration of your stay, which may include bank statements from the past three months.

Proof of accommodation, such as a hotel booking or the name and address of a friend or family member you'll be staying with.

Documents related to your employment status.

A credit or debit card to pay the visa application fee.
Mexico Tourist Visa requirements for minors
For minors, these are requirements that should be met before you apply:
The application for minors must include a copy of the unabridged birth certificate.

Court documents (e.g., in adoption or shared custody cases)

Death certificate (if one of the minor's parents is deceased)

The child and both parents must appear in person for the appointment, or you must provide a police affidavit confirming that the other parent has authorized you to apply for a visa and bring the child overseas.

No further consent is necessary if a minor travels with a parent or legal guardian who has sole custody.
Mexico Tourist Visa passport requirements for citizens of El Salvador
To apply for a Mexico visa, you'll need a valid passport or other travel document meeting the following requirements:
The passport should have at least six months of validity remaining beyond your planned departure date from Mexico.

The passport must have at least one blank page to affix your visa.

The passport should not have any visible damage or alterations.

The name on your passport must match the name on your other travel documents.
Mexico Tourist Visa photo requirements for citizens of El Salvador
To apply for a Mexico visa, you must submit a passport-sized photograph meeting the following requirements:
The photograph must be in color and have a white background.

Your head should be facing straight toward the camera and should fill the entire frame.

Your eyes must be open and visible.

You should maintain a neutral facial expression with no smiling.

don't wear glasses or headgear.

The photograph must be sized at 45 x 35mm.

Only one photograph is required for your visa application.
These requirements don't have to stress you out. You can use our digital photo service to capture the perfect picture.
My Mexico Tourist Visa application was denied. What should I do?
When applying for a Mexico visa, it is crucial to ensure that all requirements are met and all information provided is accurate.
If your visa application is denied, please note that the Mexico visa application process doesn't allow for appeals. Therefore, you'll need to submit a new application and pay the fee again if you wish to apply again. Our visa experts will ensure that all your info is correct and that you provide the right documentation to reduce your chances of rejection.
How to prepare for the Mexico Tourist Visa interview as a citizen of El Salvador?
Preparing for a Mexico tourist visa interview as a citizen of El Salvador at a Mexico Embassy can help increase the chances of success in obtaining the visa. Here are some tips to help you prepare:
Review the visa application requirements carefully to ensure all necessary documents and information are gathered before the interview.

Dress appropriately for the interview to make a good first impression. It is recommended to dress formally or in business attire.

Be prepared to answer questions about your trip's purpose, itinerary, and accommodation arrangements.

Be honest and straightforward with your answers. Don't provide false information or hide anything, as this can result in your application being denied.

Be prepared to provide evidence of your financial means to support your trip, such as bank statements or proof of employment.

Practice your interview skills and responses to common questions to feel more confident and prepared on the interview day.

Arrive at the interview location on time and with all necessary documents. Being punctual and well-organized can help make a positive impression on the visa officer.
Things to do in Mexico
There are countless amazing things to see and do in Mexico, but here are five popular activities to consider:
Visit ancient ruins: Mexico is home to many fascinating ruins of ancient civilizations, such as the Mayan pyramids of Chichen Itza and the Aztec Templo Mayor in Mexico City.

Relax on beautiful beaches: Mexico has miles of pristine coastline, crystal clear waters, and soft sandy beaches. Popular beach destinations include Cancun, Puerto Vallarta, and Tulum.

Taste authentic Mexican cuisine: Mexican food is renowned worldwide for its bold flavors and unique ingredients. From street tacos to mole, there are countless delicious dishes to try.

Explore vibrant cities: Mexico has many vibrant cities full of culture, history, and entertainment. Mexico City, Guadalajara, and Monterrey are just a few examples of cities with bustling energy and plenty to see and do.

Experience natural wonders: From the Copper Canyon to the cenotes of the Yucatan Peninsula, Mexico has many stunning natural wonders to explore. You can go hiking, kayaking, or simply enjoy the breathtaking scenery.
How to contact iVisa
If you have any questions, don't hesitate to contact our customer service team, who can answer any questions you may have via online chat. You can also email us at [email protected].