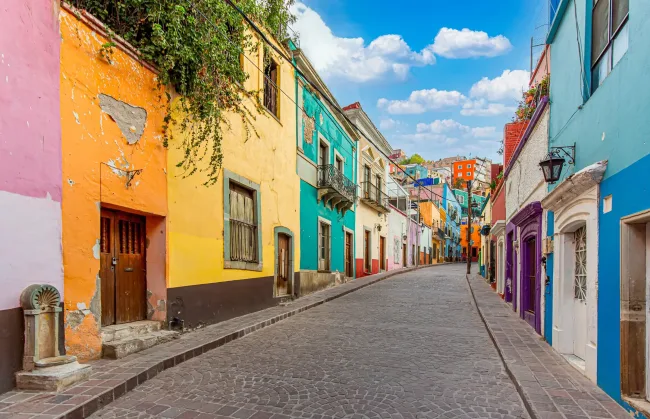 Mexico, known for its rich cultural heritage and breathtaking landscapes, captures the interest of millions of tourists every year. If you're a Brazilian citizen planning a delightful trip to Mexico for tourism purposes, it's important to understand the process of obtaining a Mexican Tourist Visa and the requirements for getting a Tourist Card.
In this article, we provide a helpful guide specifically designed for Brazilian citizens, helping them navigate the visa procedures smoothly. Whether you're eager to explore fascinating ancient ruins or relax on the sunny beaches of Cancun and Puerto Vallarta, Mexico offers a wide range of captivating experiences.
Let your journey begin!
What is the Mexico Tourist Visa for Brazilian citizens?
The Mexico Tourist Visa is a special travel document required for foreign nationals who wish to visit Mexico. This visa allows individuals to stay in the country for various purposes, such as:
Enjoying a vacation and exploring the beautiful sights

Engaging in business activities

Participating in cultural or sports events
However, it's essential to keep in mind that the Mexico Tourist Visa does not permit visitors to work or earn money during their stay in Mexico.
Please note that this is a physical visa, so it will require a visit to the embassy.
So, if you're planning a trip to Mexico, make sure to obtain the Mexico Tourist Visa, easily and fast, using our guided visa services to enjoy all the wonderful experiences this vibrant country has to offer!
Validity of the Mexico Tourist Visa
The Mexican tourist visa lets you enter the country for up to 180 days Per Entry. It's valid for 180 days after issued and must be used within 90 days. You can stay in Mexico for up to 180 days at once, but if you want to stay longer, you need to ask for an extension from the Mexican Immigration Service (INM).
Do citizens of Brazil need a Visa for Mexico?
Absolutely! Brazilian nationals entering Mexico must get a visa and a Mexican Tourist Card when visiting Mexico. Unfortunately, although there are Mexico visa exemptions, Brazil isn't part of them.
However, there's an exception. Brazilians need a visa unless they can provide documents proving permanent residence in Canada, the United States, Japan, the United Kingdom, Northern Ireland, Schengen Area countries, or member countries of the Pacific Alliance. Or if they hold a valid visa for Canada, the United States, Japan, the United Kingdom, Northern Ireland, or Schengen Area countries.
But don't worry; applying for the visa with us is a straightforward process, even though it involves visiting an embassy. Our iVisa experts will be there to help you every step of the way.
We are here to help and make the application process easier for you. Our goal is to provide you with comprehensive guidance, ensuring a seamless and hassle-free experience in obtaining your visa.
Mexico Tourist Card
The Forma Migratoria Multiple (FMM), also known as the Mexican Multiple Immigration Form or the Mexican FMM Card, is a document that allows visitors from other countries to enter Mexico. It's important to note that the FMM is not a valid visa and cannot be used as a substitute for one.
If you're a visitor from Brazil and planning to enter Mexico, whether, by air or land border crossing, you'll need to apply for a Mexican tourist card. This card is specifically for leisure, vacation, or recreational purposes and cannot be used for seeking employment.
Feeling overwhelmed? Don't worry! You can easily apply for your Mexico Tourist Card and Mexican Tourist Visa in just a few clicks. To learn more about the tourist card, you can refer to our Mexico Tourist Card Guide for detailed information.
Am I eligible for a Mexico Tourist Visa in Brazil?
If you're a Brazilian citizen planning to apply for a Mexico Tourist Visa, it's important to fulfill the following eligibility requirements:
Possess a valid passport with a minimum validity of six months from the planned entry date into Mexico.

Have sufficient funds to cover the trip expenses and support yourself during your stay in Mexico.

Ensure that you are not inadmissible or prohibited from entering Mexico.
Meeting these eligibility requirements is crucial when applying for a Mexico Tourist Visa. We strongly recommend Brazilian passport holders to carefully review the eligibility criteria and visa requirements before initiating the application process. This will help ensure a smooth and successful application experience.
Apply for your visa effortlessly with us in just a few clicks
Mexico Tourist Visa fee: Cost of the Mexico Visa for Brazilian citizens
At iVisa, we offer a standard processing fee of just USD $149.99, along with a government fee of USD $60. We understand the importance of affordability, and we provide excellent value for your money. But that's not all - when you choose us, you'll also enjoy the following benefits:
100% compliance guarantee: Our iVisa experts ensure that your application meets all the necessary government requirements, giving you peace of mind throughout the process.
Personal iVisa Expert: You'll have access to a dedicated iVisa expert who will guide you through the entire application, answering any questions or concerns you may have.
Simplified application form: Say goodbye to lengthy and confusing questions on the government website. Our application form is designed to be easy to understand and complete, with us handling the legwork for you.
Flexible application: With our service, you can fill out the form at your own pace, make changes whenever needed, and save your progress to continue later, providing you with convenience and flexibility.
Step-by-step manual: By applying through us, you'll gain exclusive access to our comprehensive step-by-step manual. This guide includes valuable tips for answering difficult questions, a complete list of required documents, and thorough guidance from start to finish, ensuring you obtain a valid visa hassle-free.
To make things even easier you can download our app and solicit your visa even faster from your mobile device. Choose us for a smooth, affordable, and stress-free visa application experience!
Mexico Tourist Visa application: How to apply in Brazil
With us, applying for your visa becomes a seamless and hassle-free process. We provide guidance and assistance to ensure a smooth experience, even though you still need to gather your documents and visit the embassy.
Here's a breakdown of how to proceed:
Step 1: Fill out the online application form by providing accurate personal details, including your name, contact information, job details, and financial information. It's important to ensure that the information matches your identity documents.
Step 2: Conveniently make your payment using a credit or debit card, or even PayPal, once you have completed the application form.
Step 3: You'll receive an email from us containing a comprehensive step-by-step guide. This guide will provide detailed instructions on gathering the required documents, where to submit them, making an embassy appointment, and more. Rest assured, our expert guide will assist you throughout the entire process.
It's pretty simple, right? Apply for your visa now and let us take care of the rest!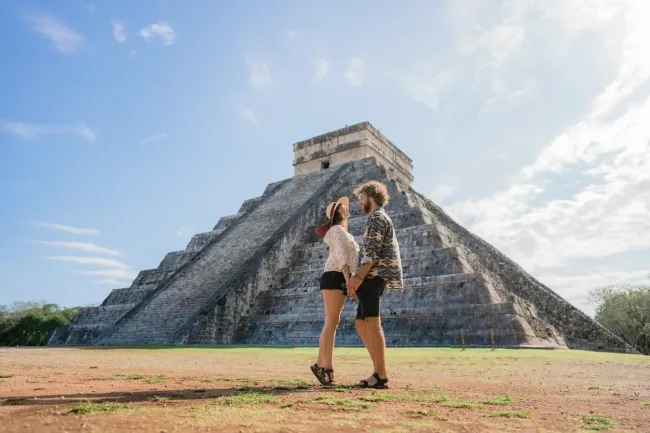 What is the Mexico Tourist Visa processing time in 2023 for citizens of Brazil?
When it comes to the Mexico visa application process, our average application processing time is 30 days. This does not include the time required for government processing, which usually takes around 10 working days to 2 weeks from the day they receive all the necessary documents. It's important to keep in mind that these time frames are approximate and may vary slightly.
Documents required for the Mexico Tourist Visa for citizens of Brazil
If you're curious about the requirements for a Mexico Visa, we're here to provide you with the necessary information. To apply for your visa, make sure to have the following:
A valid Brazilian passport that meets the outlined requirements.

A copy of your passport information page.

Passport-size photographs that meet the specified criteria.

A confirmed return travel ticket, indicating your planned departure from Mexico.

Proof of sufficient financial means to cover your stay, which may include recent bank statements from the past three months.

Evidence of accommodation arrangements, such as a hotel booking or the name and address of a friend or family member you'll be staying with.

Relevant documents regarding your employment status.

A credit or debit card for payment of the visa application fee.
Having these documents ready will help facilitate your Mexico Visa application process.
Mexico Tourist Visa passport requirements for Brazilian citizens
To apply for a Mexico visa, you will need a valid passport that meets the following requirements:
The passport should have at least 6 months of validity beyond your planned departure date from Mexico.

The passport must have at least one blank page to affix your visa.

The passport should be free from any visible damage or alterations.

The name on your passport must match the name on your other travel documents.
Ensuring that your passport meets these criteria is important when applying for a Mexico visa.
Mexico Tourist Visa photo requirements for citizens of Brazil
To apply for a Mexico visa, you must submit a passport-sized photograph meeting the following requirements:
When preparing your photograph for a Mexico visa application, please keep in mind the following requirements:
The photograph should be in color and have a white background.

Ensure that your head is facing straight towards the camera and fills the entire frame.

Your eyes should be open and clearly visible.

Maintain a neutral facial expression without smiling.

Avoid wearing glasses or headgear.

The photograph should be sized at 45 x 35mm.

Only one photograph is required for your visa application.
To make it easy for you to meet these requirements, we offer a convenient digital photo service that allows you to capture the perfect photo from the comfort of your home.
Mexico Tourist Visa requirements for minors
For applicants under the age of 18 years old they can travel alone, with parents, legal guardians or a third party of legal age as tourists or for a short stay for study purposes (up to 180 days).
Requirements:
Birth certificate

Court documents (e.g. in adoption or shared custody cases)

Death certificate (if one of the minor's parents is deceased) Also there are requirements for different scenarios

If the minor is going to Mexico alone or with a third party of legal age

Authorization or letter of consent from their parents or guardian The following people also do require proper authorization or a letter of consent from their parents or legal guardians, if they are a minor and traveling alone or with a third party of legal age:

Mexican nationals residing in Mexico.

Mexican nationals residing abroad.

Mexican nationals with double nationality.

Foreigners with temporary residence or permanent residence in Mexico. If the minor travels with only one of the parents/legal guardians

The written consent of the other is required

No additional consent is required if the minor travels with a parent/legal guardian who has sole custody.

For the appointment, he or she must be accompanied by a parent or legal guardian and have their birth certificate.
What other Mexican visas are available for citizens of Brazil?
Here are the different types of visas available for Brazilian citizens traveling to Mexico:
Mexico Business Visa: Brazilian nationals can use this visa to engage in various commercial activities, including trade exhibitions, seminars, conferences, and meetings.
Mexico Work Visa: Holders of this visa are eligible to work in Mexico if they have received an employment agreement or a job offer from a Mexican-based business as a Brazilian citizen.
Family Visa: If you plan to join a family member in Mexico and stay for more than 180 days, you need to obtain a Mexico Family Visa, also known as a Temporary or Permanent Resident Visa. However, if your visit is less than 180 days, a Mexico Tourist/Visitor Visa is sufficient.
Remember to choose the appropriate visa based on the length of your stay to ensure a smooth and hassle-free entry into Mexico.
My Mexico Tourist Visa application was denied. What should I do?
When applying for your Mexican visa, it is essential to meet all requirements and provide accurate information.
In the event that your visa application is denied, please be aware that the Mexico visa application process does not permit appeals. If you wish to reapply, you will need to submit a new application and pay the fee again.
The advantage of applying with us is that we provide comprehensive guidance throughout the entire process, minimizing the likelihood of rejection.
How to prepare for the Mexico Tourist Visa interview as citizen of Brazil?
When preparing for the Mexico Tourist Visa interview as a citizen of Brazil, it is important to be well-prepared and familiar with the process. Here are some key points to keep in mind:
Research: Thoroughly research the requirements and procedures set by the Mexican consular authorities for the tourist visa interview. Familiarize yourself with the necessary documentation, application forms, and any specific guidelines provided by the Mexican consular authority.

Complete documentation: Ensure that you have all the required documents ready and organized before the interview. This may include your passport, completed visa application form, proof of financial means, travel itinerary, accommodation details, and any other supporting documents requested by the Mexican authorities.

Dress professionally: Dress appropriately for the interview, presenting yourself in a professional and respectful manner. This will leave a positive impression on the Mexican consular authorities.

Be prepared to answer questions: Anticipate and prepare for potential questions that the Mexican consular authority may ask during the interview. These may include questions about the purpose of your visit, your travel plans, financial stability, ties to your home country, and any previous travel history.

Provide clear and concise answers: During the interview, respond to questions confidently and clearly. Be honest and provide accurate information to the Mexican authorities. Avoid providing unnecessary or unrelated information that may confuse the consular authority.

Demonstrate strong ties: It is important to demonstrate strong ties to your home country, such as family, employment, or property ownership, to assure the consular authority that you have sufficient reasons to return to Brazil after your visit to Mexico.
By following these guidelines and being well-prepared, you can increase your chances of a successful Mexico Tourist Visa interview as a citizen of Brazil.
Things to do in Mexico
When visiting Mexico, there are numerous exciting activities and attractions to explore. Here are five things you can do during your trip:
Explore the Ancient Mayan Ruins: Discover the fascinating history of the Mayan civilization by visiting iconic archaeological sites such as Chichen Itza, Tulum, and Palenque. Marvel at the impressive pyramids, intricate stone carvings, and immerse yourself in the rich cultural heritage of Mexico's ancient civilizations.

Relax on the Beautiful Beaches: Mexico boasts breathtaking coastlines with stunning beaches. Whether it's the crystal-clear waters of Cancun, the laid-back vibes of Playa del Carmen, or the picturesque landscapes of Tulum, spend some time soaking up the sun, swimming, snorkeling, or simply enjoying the beachside ambiance.

Indulge in Mexican Cuisine: Treat your taste buds to the mouthwatering flavors of authentic Mexican cuisine. From tacos and tamales to guacamole and mole, Mexico offers a diverse culinary experience. Don't miss the opportunity to try regional specialties like street tacos, fresh seafood dishes, and delicious Mexican desserts like churros and flan.

Visit Colonial Towns: Mexico is home to charming colonial towns with cobblestone streets, colorful buildings, and a rich colonial heritage. Explore towns like San Miguel de Allende, Guanajuato, and Oaxaca City, where you can admire colonial architecture, visit historical sites, browse local markets, and immerse yourself in the vibrant local culture.
How to contact us
If you have any questions, don't hesitate to contact our customer service team. They'll answer any questions you may have via online chat. You can also email us at [email protected].