Surely if you are looking for an amazing trip to Mongolia, you are asking yourself how to get the Mongolian eVisa. The process is simple and easy thanks to iVisa.com. You can do it from any electronic device and will not take you a lot of time. With this service, you will be able to save time and money doing long lines in the embassy.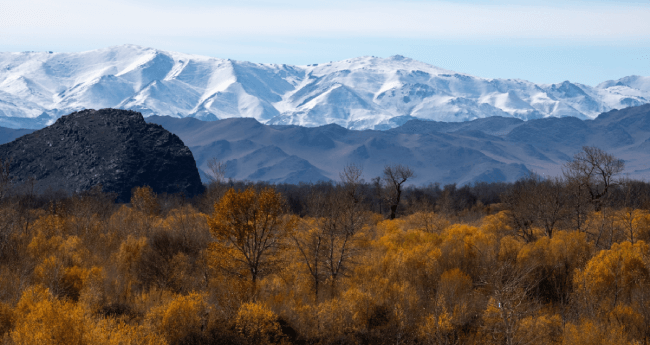 How to get Mongolia visa - Learn more on how to get your Mongolian eVisa on our FAQs.
Frequently Asked Questions
What are the COVID restrictions to enter Mongolia?
At the moment there are no vaccination certificate restrictions to enter the country. However, the Mongolian government highly suggests being vaccinated when traveling around.
Regarding the PCR COVID-19, you must know that all unvaccinated and vaccinated visitors must present a negative test result taken no more than 72 hours before leaving the country of origin. Except for minors under the minimum age. The quarantine restriction only applies for unvaccinated visitors, they must quarantine for 7 days at designated facilities, followed by 7 days of self-isolation.
How to get Mongolia visa - This information may vary, we recommend you to check our FAQ section constantly to keep updated.
What is the Mongolian eVisa and how can I apply for it?
The Mongolian eVisa is an online document that allows travelers to enter the country for any tourism or travel purpose. This Single Entry visa has a validity of 150 days after issued and allows you to stay 30 days Per Entry depending on your nationality.
How to get Mongolia visa.
Follow these 3 simple steps to apply for the Mongolian eVisa:
Step 1: Fill out our online questionnaire, and then choose one of the processing times iVisa.com offers.
Step 2: Check out that all your personal information is correct before selecting your method of payment.
Step 3: Submit all the mandatory documents and wait for iVisa.com to do the rest.
How to get Mongolia visa - At iVisa.com we offer the best service for you to get your travel documents.
What documents do I need to apply for my Mongolian eVisa?
A copy of the personal information in your passport.
Two passport-size photographs.
A current email address.
A payment method that can be a credit or debit card.
How to get Mongolia visa - Remember that all information must be submitted to start the application process.
What is the cost to obtain the Mongolian eVisa?
There are 3 alternatives for you to pick from depending on your travel needs:
Standard Processing:

7 days

-

USD 120.99

Rush Processing:

5 days

-

USD 156.99

Super Rush Processing:

3 days

-

USD 191.99
How to get Mongolia visa - iVisa.com has the best prices in the market.
Can iVisa.com be trusted?
Yes! iVisa.com is a company dedicated to the processing of travel documents and has been in business for years. This has allowed us to fulfill the dream of thousands of customers to be able to travel around the world.
How to get Mongolia visa - In our review section you can check our constant feedback.
What happens if I need to talk to someone about the Mongolian eVisa?
You can contact our customer service team to resolve any concerns you might have about Mongolian eVisa. They will be available 24/7.
iVisa.com Recommends
When planning your trip to Mongolia, we recommend adding Khustain Nuruu National Park to your itinerary. It is located 100 kilometers southwest of Ulaanbaatar. This reserve is approximately 510 square kilometers in size and it is famous for its home to the Takhi, a Mongolian wild horse that was thought to be extinct.
Other wild animals that one can observe in the park are the maral, steppe gazelle, deer, wild boar, Pallas's cat, wolf, lynx, marmot, and 223 species of birds. Wildlife viewing tours are recommended at dusk and dawn. If you are lucky, you will be able to watch the Dzongarian horses galloping over the grassy knolls and rock ridges of the Park.
When you arrive at the entrance and pay the fixed amount for the visit, be sure to look for the map of the managed trails and choose the one you think is most convenient according to your mood. Otherwise, you can also opt for a thrilling 4×4 ride over the peaks and canals of the hills conducted by expert drivers from the area. If you wish to stay for more than 1 day, there are yurt accommodations available for all tourists.