Morocco is a paradise for those seeking a combination of historical beauty, natural wonders, and cultural richness. Located between Africa and Europe, it offers amazing activities and beautiful scenery.
Casablanca is the main gateway to Morocco. A lively city with a modern feel as well as the industrial center of Morocco.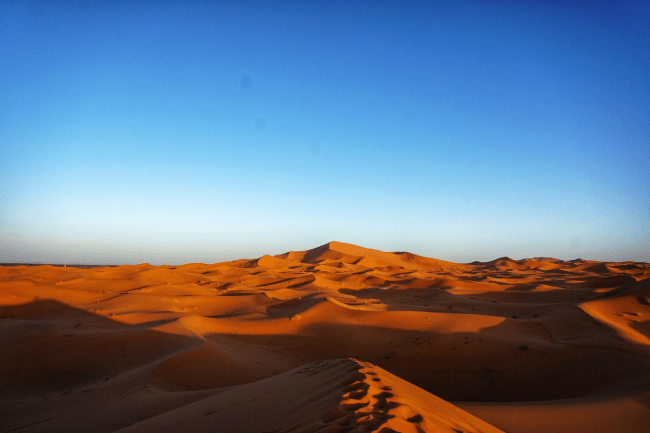 To visit this beautiful country, Jordanian citizens need to apply for a visa; the good news is that at iVisa, our excellent executives can help you with the visa application process; below you will find essential information:
Get your Morocco visa online now!
What is the Morocco visa for Jordanian citizens?
The Morocco visa for Jordanian citizens, a short-term visa for tourist travel or visiting friends or relatives, is not allowed for business activities.
It is not necessary to go to an embassy to apply for a visa; you can apply online through iVisa.
How do citizens of Jordan apply for a Morocco visa?
Applying for your visa to Morocco with us will be very easy by following these three steps:
Step 1: The first step is to fill out the visa application form by checking all the information; you must have the required documentation to provide the information requested.

Step 2: Check that all the information is correct, and choose the processing time according to the date planned for your trip and the form of payment which can be by debit or credit card.

Step 3: Once the payment is done, upload the requested documents and send them with the visa application form. Please provide a frequently used email address where we can send you the application. Remember to always check your inbox and spam.
What are the requirements and documents needed for the Morocco visa for Jordanian citizens?
The following documents are required to apply for a visa to Morocco:
Passport: The passport must be an original Jordanian passport valid for at least six months at the time of travel to Morocco with at least two blank pages to stamp the visa. If you have previous visas in old passports, you must attach them to the new one.

Digital photo: 2 passport size photos that meet the requirements, must be of high-quality color with a white background, must show a full front view of face and shoulders, and must be a recent photo. If you do not have a recent photo, our passport photo service team will provide you the service to have your photos as soon as possible.

Round-trip air ticket: To apply for the visa, you must have a round trip ticket, indicating the dates of entry and departure from Morocco. The flights indicated on the ticket cannot be longer than 90 days, which is the length of stay permitted by the visa for Morocco.

Accommodation: This can be a hotel reservation or a friend or relative's home. If you stay with a friend or relative, the family where you are staying must provide a notarized letter of invitation stating the address where you are staying.

Financial means: You may also be required to demonstrate that you have sufficient financial means, such as recent bank statements, to visit the country and cover expenses during your stay.

Email: You need to provide an email address so that our iVisa executives can contact you in case they request additional documents during the visa application process.
What is the cost and processing time of the Morocco visa for Citizens of Jordan?
The visa application process can take about 10 working days. Depending on your travel needs, we offer three options with shorter processing times. The rates below include government fees:
Standard Processing Time: This takes 5 Business Day. USD $135.99

Rush Processing Time: This option takes 4 Business Day. USD $187.99

Super Rush Processing Time: To get your visa as soon as possible, choose this option. It takes 3 Business DayUSD $245.99
What are the types of Moroccan visas for Jordanian citizens and permanent residents in Morocco
To go to Morocco, you can apply for different visas, but three main visas are the most requested:
Morocco Tourist Visa: This visa is a short-stay visa that allows a maximum stay of 30 days Per Entry; for people who wish to travel for tourism, and also people participating in sporting events, traveling for medical treatment, or attending congresses or conferences can apply for this visa. You can use it for one or multiple entries but always within 90 days.

Morocco Long-Stay Visa: This type of visa is for people who wish to travel for business purposes; like the tourist visa, it is only valid for 90 days of stay. If you want to stay for more than three months, you can apply for a residence card at the General Directorate of National Security.

Morocco Transit Visa: It is only for people making transit connections in Morocco to go to another country, it can be issued for one or two stops, and it allows a stay in Morocco for a maximum of 72 hours.
Is Health Insurance mandatory in Morocco?
Travel health insurance is not mandatory, but highly recommended when planning a trip. It gives peace of mind to travelers, knowing that you are covered in case of an accident or an illness, a flight cancellation, or your suitcase not arriving on your flight, among other things.
Do I need a Passenger Health Form?
All passengers must fill out the Health Form before traveling to Morocco, the airline or ship you are traveling with will send you the form that you must fill out, print, and have with you when requested by the officials in charge.
Important things to know
Currency exchange: In many places, they accept all credit cards, but small markets, street markets, and cabs only accept local currency, so we recommend you exchange some money in local currency.

Stores and restaurants: In Morocco, it is traditional for families to gather for meals at home on Fridays. This means that many stores or restaurants are not open on Fridays.

Traveling by train: One of the most beautiful ways to travel is by train where you can appreciate the Moroccan countryside. Trains are cheap and very comfortable.

Healthy Food: In Morocco, you can find a variety of delicious vegetables and fruits all year round.
Where can I contact you?
If you still have more questions or would like to know more details, you can consult our customer service team, where our experienced staff will assist you 24 hours a day, 7 days a week. You can also write to us at [email protected], and we will answer your email as soon as possible.