The Government of the Netherlands has made it possible for everybody within the country to have the chance to get tested in case they have covid symptoms. Check the online portal of coronavirus in the Netherlands and book your appointment to get tested. The test will be free of charge, and you also have the option to book it by phone.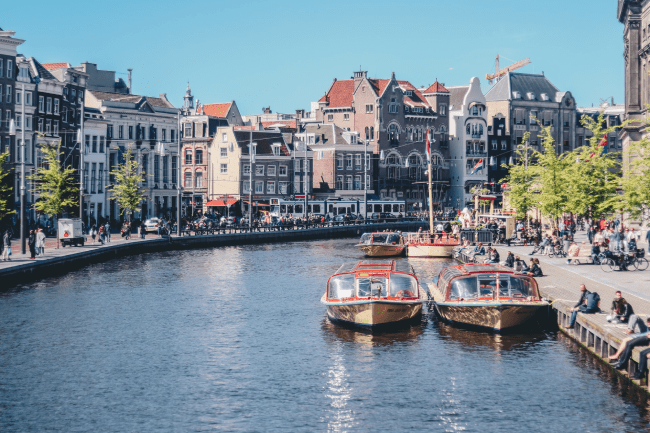 If you're thinking about traveling abroad, you should check the travel requirements you must fulfill before your trip. You will likely need to get tested before your trip and show negative results from a covid test. Check your options with the Public Health Service of Amsterdam or explore private alternatives. Besides, you must acquire a Health Declaration too. This document is mandatory for most incoming visitors to any destination.
If you want to visit Amsterdam soon, you need to check the entry requirements imposed due to the covid pandemic. In case you arrive from a high-risk country, you need to show negative results from a covid test. Also, you will need to self-quarantine for 10 days upon arrival. You can take a covid test on the 5th day of your isolation period. If you have negative results, your quarantine can finish earlier.
Keep reading all the information about PCR Testing in Amsterdam, Netherlands.
How can I get a PCR test in Amsterdam, Netherlands?
The Public Health Service of Amsterdam has made available lots of testing centers all over the city. You can approach any of them if you have covid symptoms or had close contact with an infected person. In case you want to get tested, you should check the covid portal opened by the government or call and book your appointment. There is even assistance from a sign interpreter. The PCR test is offered for free.
The symptoms that apply to get tested are:
Cold-like symptoms (sore throat and/or runny nose).
Coughing
Shortness of breath
High temperature (over 38 degrees)
A change in smell or taste
Let us tell you more details about PCR Testing in Amsterdam, Netherlands.
PCR testing for travelers from the Netherlands
If you have a Dutch passport and want to travel abroad soon, check what you need to have a smooth entry to your destination. We can confirm that most countries are requesting a PCR test before traveling. The test allows health authorities to know whether you have the virus or not. The public health services in Amsterdam don't specify if traveling abroad is an alternative to get a PCR test for free. In case they don't provide that service, there are plenty of private options.
Remember that you will need a health declaration before your trip. This health document is essential to keep passengers' records within health authorities.
PCR Testing in Amsterdam, Netherlands, is available! Check what is the closest testing center and get your PCR test.
PCR testing in Amsterdam, Netherlands, for foreign visitors
Although health guidelines keep changing regularly, we can confirm a few health protocols in place:
If you come from a high-risk country (check the list on the Government of the Netherlands page), you must take a PCR test a maximum of 24 hours before you land.
You must self-isolate for 10 days as soon as you arrive. You have the option to take a PCR test on the 5th day, and if you get negative results, you can end your quarantine period.
Travelers from India, South Africa, and countries in Central and South America can't fly to the Netherlands.
Obtain the Netherlands Health Declaration through an online procedure that iVisa.com offers. Aside from a simple questionnaire, you will have an expert team helping you in case you have inquiries.
Explore all your options regarding PCR testing in Amsterdam, Netherlands.