There are a lot of people who don't know anything about traveling or not aware of venturing to the new location. Seasoned travelers may be looking for new destinations or having new thoughts on an old favorite location. iVisa.com can give insights about what the travelers want to do and process their documents to make their travel comfortable. Are you excited about traveling to the Netherlands? Then, we provide you all the necessary support to process your travel documents on understanding your affordability and state of mind that you wish to attain on travel. Get your documents soon!!! Enjoy the trip.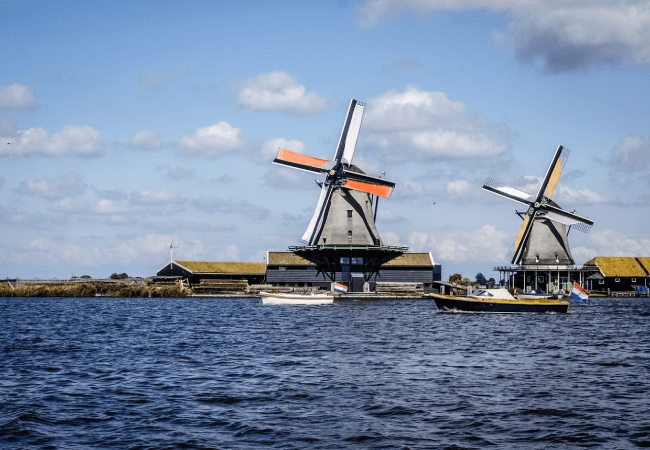 Frequently Asked Questions
How long will it take to complete the process of a Netherland Schengen visa?
In normal situations, it is estimated to have 15 days but can take up to 60 days to issue in extreme conditions. You can apply for a visa for up to six months to travel. You can easily get a visa by making a click here and will process your visa on provided with necessary documents.
When issued a Schengen visa, how long can I reside in the Netherlands?
Schengen visa is the most common type of visa issued to travelers, who can stay a maximum of 90 days in every month starting from the date of entry. Apply with iVisa.com and learn more about the processing time for the Netherland Schengen visa.
What can be the main steps to get my Netherland Schengen visa?
Applicants will be able to complete the simple Schengen visa application form within minutes, by filling in basic personal, passport, and travel information. It will require answering a few securities-related questions to submit the form and to get approved. This is quite simpler than applying for another visa, where you need to go to the embassy. iVisa.com's application process simply includes.
Complete the online application: you must initially fill the form through an online process with accurate data.
Make a payment: verify the given data and complete the payment of the application fee through debit/credit card.
Upload documents: you can upload the scanned passport copy and other documents if necessary. Then, at last, press the "SUBMIT" button.
Receive approved document: get your approved visa via email.
Mention your different options to have the document process speedily?
The application process is less tiresome and easy compared to other applications conducted on the usual process. This is all why we have provided you with convenient services. iVisa.com offers three services:
Standard Processing Option: here, you can get your documents in an affordable manner and at a low price.
Rush Processing Option: you can avail of the document at much expensive and faster than the above option.
Super Rush Processing Option: most expensive and fastest method to obtain the document.
Is the Schengen processing fee the same for adults and children?
No. children between the age of 6 to 12 are expected to pay an amount of 35 Euros, while children under the age of 6 are not required to pay anything.
What are all the requirements I need to produce to get my Netherland Schengen visa from you?
The application documents are not so critical, and mostly among those will be easily available at iVisa.com. Click here to provide us the documents so far mentioned below. All you needed are:
Valid passport: 3 months valid passport from the date of arrival is essential and mandatory to fill the application.
Debit/credit card: to make pay Schengen visa application through available debit/credit card.
Current email address: this is required as we need to get the valid id to deliver the approved visa.
Additional documents: employment, education, and current details as well as the member state of intended first entry (travel plans). Then, all you need is to have personal details, proof of accommodation, travel medical inaccurate medical insurance
Is iVisa.com's process safe?
Well, we believe that all our customers have turned up with good responses for our services and have appraised for the value as well as the accurate quality of services we delivered. We have different processing times and fees for each customer's convenience. All information you provide is safe in our hands. Visit iVisa.com's webpage for more detailed information on processing time for Netherland Schengen visa.