Nigeria is a spectacular country located in Africa that is an excellent destination for any visitor who wants to spend time with their family and friends. However, there are some health measures taken for tourists' safety while staying in the country. That is why iVisa.com will explain to you about the Nigeria Vaccination Requirements: Do I need a vaccine to travel to Nigeria? Remember to read carefully and consult first with your doctor about getting these vaccines.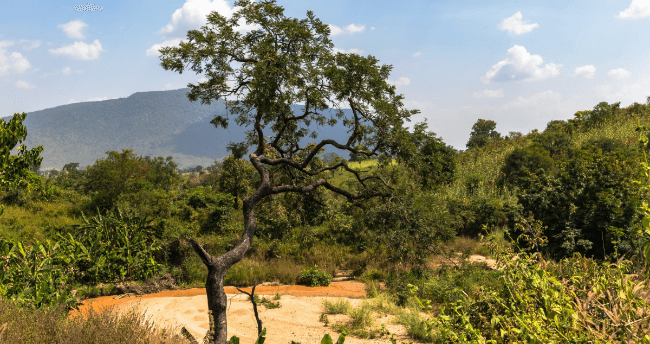 You will also need to fulfill other travel requirements to stay in Nigeria. They will vary based on your nationality. If you want to get them simply, we recommend you to use iVisa.com, a travel agency that makes your procedures more effortless. You will avoid tedious paperwork.
Find out more about the Nigeria Vaccination Requirements: Do I need a vaccine to travel to Nigeria? in the following lines.
How do I get a travel document with iVisa.com?
Follow these steps to process your travel documents with our services, it'll be a lot easier for you:
Complete the online form with your private information.
Check your answers and make sure that they're all well-written and correct, then select your favored processing time and pay the appropriate fee.
Upload and attach any essential document scans, then hit submit. The document will be sent to your inbox when it has been approved and processed. That's all! iVisa.com makes it simple for you.
You can start with the process to get your travel documents here.
Frequently Asked Questions
Do I need a vaccine to travel to Nigeria?
Yes, you will need to get some vaccines to enter Nigeria as part of the health measures taken by the government for tourists' safety. Remember to check the following list and consult with your doctor to get them and find out how you can do so.
Yellow Fever.
Measles.
Polio.
Chickenpox.
Diphtheria.
Tetanus.
Rubella.
Influenza.
Pertussis.
There are other vaccines that you might consider such as Hepatitis A, Malaria, and Typhoid. That is all you need to know about the Nigeria Vaccination Requirements: Do I need a vaccine to travel to Nigeria? On the other hand, you will also need other travel documents that you must obtain. Get them easily with iVisa.com because we will help you know which ones you will need and acquire them effortlessly.
Apply Here and start right now.
What other documents will I need to go to Nigeria?
We clarified your doubt about the Nigeria Vaccination Requirements: Do I need a vaccine to travel to Nigeria? At the same time, you will need to fulfill other requirements. To confirm which documents you will need, we recommend using the iVisa.com visa checker tool to verify them based on your nationality. Do not forget you can get most of your travel documents with iVisa.com, and our fantastic team will help you with them.
Please notice that most of the time you will only require the following:
Your passport.
Your current email address.
A payment option, which can be Paypal or debit/credit card.
Can iVisa.com help me get my travel documents?
Yes, we have an authorized platform that allows you to process your online documents at any time.
I have a travel emergency! Can you speed up my process?
Yes! We have created three different processing options to make sure that we can help travelers just like you with your documentation:
Standard processing: In case you are not in a rush and you prefer to pay the least expensive option.
Rush processing: Choose this processing speed when you can afford to pay more and get your document sooner.
Super Rush processing: This is the best option when you're working under a tight deadline, or if you're in a rush. With Super Rush processing you'll receive your document back in record time. Apply now.
Is iVisa.com a trustworthy platform?
You should trust iVisa.com, a travel agency that will help you get your documents efficiently without spending so much time in the procedure. You will only have to complete our application form on our high-security platform to safeguard your information. If you have doubts about it, you can check our satisfied customers' comments to verify it.
Do not hesitate to apply right away!
How can I reach you if I have more questions?
You can contact our support agents whenever you need it. They will be ready to assist you at any time you need them. They will clarify all your doubts about the Nigeria Vaccination Requirements: Do I need a vaccine to travel to Nigeria? You can also check out the information page on the iVisa.com website and find more details as well. If you prefer, you can send us an email at help@ivisa.com.
Get started here and achieve your dreams effortlessly with iVisa.com.
iVisa.com Recommends
Nigeria is a beautiful country for tourists worldwide that are looking for new adventures . Abuja, which became the capital of Nigeria in 1991, is a provincial capital. If you want to know which places you should visit, iVisa.com recommends a few places that you should keep in mind.
The authorities tried to merge with various religious and ethnic groups and moved the capital from Lagos to Abuja. Rashtrapati Bhavan in Abuja has been assured of healing. Lagos, Nigeria's largest city by population, is located in Africa as far as Cairo. Even though some places are still undeveloped, it does not mean you should not go there as your future vacation. This country is always working to be a great spot to visit. Despite the length of the beach, Nigerian traditional beach entertainment is not well developed. The beaches are gorgeous, but they are mostly wooded, well preserved, and clean. If you decide to go there, you go at your own risk though as there aren't many other tourists about.