The rush of people traveling around the world has been put almost to a complete halt by one of the most disruptive respiratory diseases in human history. COVID-19 has far-reaching consequences, and almost all aspects of how modern humans live have been affected. But there is no sector that has been disrupted more than the travel industry. The international travel industry has been impeded due to the policies put forth by all countries in their efforts to curb the spread of the virus. Nigeria is laying down its own policies to combat COVID-19 and it is important to learn about travel to Nigeria covid requirements if you want to visit the country.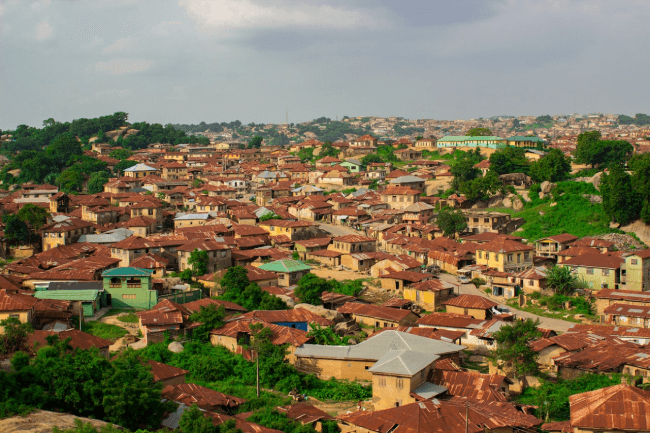 Be aware of these security measures. Head to iVisa.com and start your application for required documents so as not to miss your trip to Nigeria.
Apply In Advance
It's best to request for the health declaration form now rather than later. We will make sure that you get the valid document in time for your trip so you don't have to stress out.
Frequently Asked Questions
What documents do I need to go into Nigeria?
All travelers aiming to enter Nigeria need to have a COVID PCR test done. The certificate for the test must come from accredited labs from the country of departure. They should also be able to present a health declaration form duly approved by the Nigerian authorities.
Aside from these two, every traveler bound for Nigeria may also need to have a valid visa and passport, if they are required to do so by immigration authorities. Make sure that you can fulfill the travel to Nigeria covid requirements. Fill out an application form now.
How can I get a valid COVID test?
First, you must have a test taken from an accredited testing facility in the country that you will be departing from. The test's validity will be counted from the moment the sample is taken for the swab. According to the Nigerian entry policy, the test should not be more than 96 hours from the time of flight departure if it is a direct flight. For flights with several connections, the 96-hour validity of the document starts counting down from the time of the first departure. It's a good idea to apply for travel documents now so you can have them ready and on hand at the time of departure.
Where do I apply for the health declaration?
The health declaration form is required for all incoming passengers, including children and diplomats. All information indicated on the form should be accurate or you will be sanctioned by Nigerian authorities. Get your documents here, learn about how to accomplish travel to Nigeria by becoming aware of the Nigeria covid requirements, and have a stress-free trip!
What if I board the plane without a COVID test certificate?
If you are non-Nigerian, you will not be allowed to enter the country. You will be returned to the point of departure, the cost of which will be charged to the airline. If you are Nigerian or a permanent resident of Nigeria, you can enter the country but will need to isolate yourself for 8-14 days, the duration of which shall be based on a test to be done on the 7th day of isolation.
Learn the travel to Nigeria covid requirements. Fill out an application form now and experience the wonders of Nigeria.
What are the processing fees and costs?
When you apply using the Standard option, you will have the slowest turnaround time but it is the least expensive process.

USD 160.00

-

24 hours

.
It's more expensive to use the Rush option but the process is faster.

USD 175.00

-

8 hours

.
The Super Rush option costs the most but you will get the form the fastest.

USD 200.00

-

4 hours

.
Don't delay! Get your documents now to get Nigeria covid requirements off your mind.
What are the risks of using iVisa.com?
There are none whatsoever. All our personnel is trained to properly handle customer information. Plus, all the protocols and software we use ensure that no sensitive details will be accessed without authorization.
Apply for your Health Declaration Form now so we can help you meet all the Nigeria covid requirements.
Contact Us!
You can use the widget on iVisa.com to contact our customer service team. You also have the option to send your queries about How Citizens of the United Kingdom Can Travel to Egypt During Coronavirus via email to help@ivisa.com.
iVisa.com Recommends!
The country has a lot of famous international restaurants serving Nigerian dishes inspired by cuisine from other countries. Local restaurants also compete with them, serving local food and beverages. Nigeria is also home to one of the best music and entertainment scenes in the world. From rock bands to house beats, local and international talent come together to express their own music or to fuse them with others. Whatever the case, it will surely get you dancing all night long. Party your way through Nigeria and enjoy the country in its entirety. Let iVisa.com help you with getting the paperwork you need to enter this marvelous country.