Citizens of Ukraine will have to apply for the ETIAS visa waiver program to visit the Schengen Area on a short-term stay regardless of their travel purposes (it can be for tourism, business, medical or transit purposes). This program will be launched in 2022 onward and it'll be mandatory for all the eligible non-EU citizens. Therefore, if you're from Ukraine, you'll have to apply for the Norway ETIAS for citizens of Ukraine before entering Norway.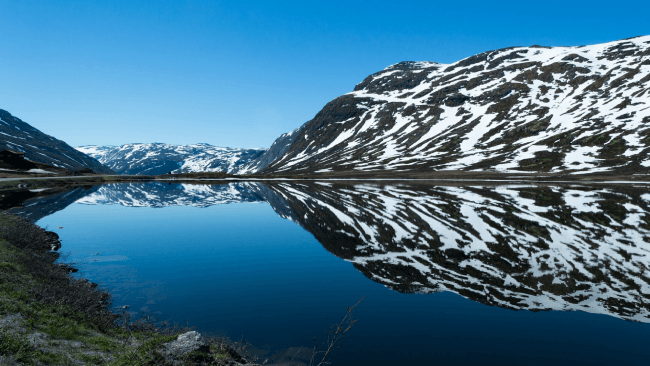 This program was approved in 2016 but it'll be available in 2022. From that year on, you'll have to apply for it before visiting not only Norway but any country that's part of the Schengen Area. This is necessary even for those travelers who will be transiting in Europe in order to enter other destinations (layover flights).
The ETIAS application form isn't time-consuming, especially when you have at your disposal iVisa.com's service. With this service, you can be ready in only 10 minutes and after that, you can receive your document in one day or even less time depending on the processing times available. Contrary to other application processes, iVisa.com's is available at any time as long as you have your favorite electronic device and WiFi connection.
More information about the Norway ETIAS for Citizens of Ukraine can be found in the article below, so you can stay here if you want to learn more.
Frequently Asked Questions / FAQs
What is the Norway ETIAS visa waiver program?
The European Travel Information and Authorization System is a Visa Waiver Program that allows you to enter Norway and the other Schengen member states. This program is being introduced to improve the security in the European continent. The Norway ETIAS application form is quick and straightforward to finish.
Starting in 2022, the ETIAS will be mandatory for all foreign travelers, so you'll have to apply for this document whenever you want to visit the Schengen zone.
I'm from Ukraine, do I need a Norway ETIAS?
Ukrainian citizens wishing to enter the Schengen Zone in Europe will have to apply for an ETIAS prior to departure. This will be mandatory starting in 2022.
However, if you want to stay in this region for more than 90 days, then you'll have to apply for a Schengen Visa.
Ukraine might be a European country, but it's citizens still need a Norway ETIAS to visit Norway. Keep in mind that this ETIAS can be used to visit the rest of the Schengen countries as long as you keep the first country to visit as the first country in your application form. You should also consider that it will be a requirement to be a full Ukrainian citizen before applying for the Norway ETIAS for citizens of Ukraine, so if you have a passport or travel document with a different nationality from a fellow Ukrainian, then you'll probably have to apply for a Schengen visitor visa, and not an ETIAS. To confirm this information, simply use our Visa Checker Tool with your country of origin. This way, you'll be able to know if you need a Schengen Visitor Visa or not.
How long can I stay in Europe with an ETIAS?
With a Norway ETIAS for citizens of Ukraine you can enter the Schengen Area or Norway as many times as you like during a 3-year period, unless your passport expires before, because in that case you'd have to apply for the ETIAS again.
Upon arrival, you'll be able to stay in the Schengen Area for up to 90 days.
What documents do I need to apply online?
Using iVisa.com's services is convenient to save time and effort, especially with its shortlist of requirements, which are:
A 3-months valid passport.
An email address to obtain your Norway ETIAS and other useful updates.
A valid debit/credit card or Paypal account.
Consider that this list might change if you use another application method to get your Norway ETIAS for citizens of Ukraine.
What is the price of the Norway ETIAS?
We cannot offer you the total price of this document yet but we can guarantee that it won't be too pricey. The only cost available in the E.U. fee, which is €7, but it doesn't include iVisa.com's fee for processing your Norway ETIAS for citizens of Ukraine.
Nevertheless, we can give you general information about our processing times. These are:
Standard Procedure Time: This option is constantly selected because it's not expensive and it's still faster than other processes.
Rush Procedure Time: This option is faster, so it has a higher price.
Super Rush Procedure Time: With this processing time you receive your document the fastest way possible, but that's why it has the most expensive price.
How can I apply for it?
Applying for the Norway ETIAS for citizens of Ukraine with iVisa.com's online form is simple and it can be useful if you want to use an easy-to-understand questionnaire:
The first step is to click on this link and answer a few questions before choosing your processing option.
*The second step is to verify all the information you previously offered and pay for the fees using your debit/credit card or Paypal account.
The third and last step is to upload the requirements and attach them to the form. After that, you can review your information for a last time before clicking on 'submit'.
Don't forget to click on 'add applicant' to add more people to your form if you're traveling with them. In that case, you'd have to pay for each ETIAS.
Also, don't forget that iVisa.com's customer service is available 24/7 to help you with any issues you have.
How much time do I need to apply?
Since using iVisa.com's application form is simple, you'll probably need only 15 minutes to apply for your document.
Is it safe to use iVisa.com's application form?
You can be sure that iVisa.com's application form is totally safe! This company has designed an incredible system to protect your personal information every time. Also, iVisa.com has a reliable work team that can help you with any doubt you have. You can check these reviews if you're still unsure about the service we offer.
Where can I get more information?
You can always contact our super agents to receive personal attention and get your questions about the Norway ETIAS for citizens of Ukraine resolved. Plus, you can also visit iVisa.com's blog page to read more FAQs.
We invite you to apply for the Norway ETIAS for citizens of Ukraine with iVisa.com to get one step closer to your trip!