Before traveling to Norway, travelers must be aware that the national Government has placed entry restrictions for the country. From January 29th only Norwegian passport holders, people with family and legal residents permits amid other particular exceptions can go into Norway. Citizens of the Netherlands, who align with one of these exceptions, will also need to deliver a PCR or antigen COVID-19 negative test result and the Norway Entry Registration.
iVisa.com has incorporated an effective online service to procure your Norway Entry Registration serving you to not waste work, earning extra time, and solving for you How Citizens of the Netherlands Can Enter Norway During Coronavirus.
Get Started with your process now
Note: Since February 12th, 2022, the Norway Entry Registration Form is no longer necessary to enter the country.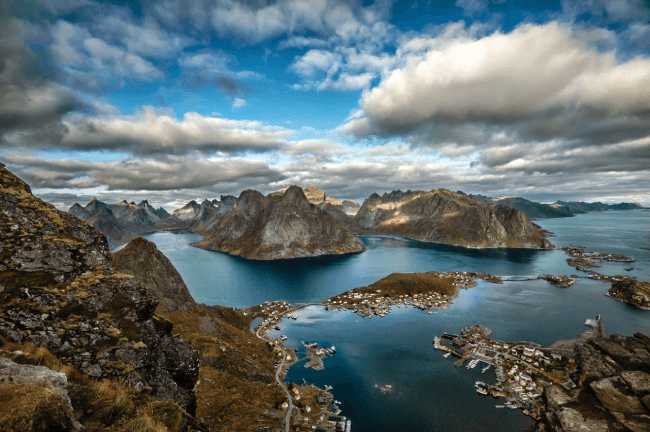 What is the most efficient approach for processing my Norway Entry Registration with iVisa.com?
Start completing our Online Application Form.
Write down all the data requested and upload your passport scanned.
Select the best processing speed for you (Standard, Rush, Super Rush).
Submit your form (Our specialists will now assess your application and proceed accordingly).
Obtain your registration in your inbox (time depends on your chosen processing speed).
Print your form and get ready to come back to Norway.
See now How Citizens of the Netherlands Can Enter Norway During Coronavirus.
What are the advantages of getting my Norway Entry Registration beforehand?
The biggest advantage is being confident that you will count on more time if we find a mistake, ensuring you will acquire your registration form with the most precise information. You will also have more availability to enjoy your daily life and pre-flight activities.
Frequently Asked Questions
Do I need a COVID vaccine or vaccination certificate to enter Norway?
No, you don't. As of today, COVID vaccination passports or certificates are not mandatory to enter Norway.
The following certificates can be used upon entry to Norway:

Norwegian COVID-19 certificate

The EU digital COVID certificate

UK NHS COVID-pass

Approved vaccines are Pfizer, Moderna, AstraZeneca, Janssen, Covishield, Sinovac, Nuvaxovid.
Since information may change quickly, we advise you to follow up on the latest Norway travel updates and/or contact your local embassy.
Do I need to take a COVID-19 test before traveling to Norway?
COVID test prior to arrival: PCR within 24 hours for travelers over the age of 18 without proof of vaccination/recovery only.

COVID test on arrival: All travelers arriving in Norway must take a test after arrival, regardless of their vaccination status.

COVID test exemptions: Children under 16
Do I have to quarantine once I arrive in Norway?
Quarantine requirements: There are no quarantine requirements.
Do children also need to complete the Norway Entry Registration?
No, the Norway Entry Registration is only a required for travelers over the age of 16 who are not fully vaccinated.
Is processing my document with iVisa.com expensive and does it take a long while?
Not at all, despite our deep experience in the documentation travel industry, dealing with all kind of situations like the current pandemic and How Citizens of the Netherlands Can Enter Norway During Coronavirus, we offer budget-friendly fees:
Standard Processing Speed:

USD $25.99

to obtain your document in

24 hours

.
Rush Processing Speed:

USD $45.99

to obtain your form in

8 hours

.
Super Rush Processing Speed:

USD $75.99

to get your document in

4 hours

(Fastest one).
What should be my following action with iVisa.com to request my form?
First, Finish our questionnaire and pick your processing speed.
Second, Double-check everything is correct and choose your favorite online transaction method (Paypal, valid credit, or debit card)
Third, Submit the online form and attach the documents demanded.
Where should I go to check more details about the process?
If you want more details about our online service and/or How Citizens of the Netherlands Can Enter Norway During Coronavirus, you can directly Chat with our Customer Care Specialists. It does not matter the time or day of the week, they are always online.
Get your entry registration now
What sort of documentation should I grant to iVisa.com for my Norway Entry Registration?
Our main purpose is to support your process for How Citizens of the Netherlands Can Enter Norway During Coronavirus the simplest way possible, so you should grant us with:
A Bright scan of your principal passport page.
A Valid Email Address, to reach you.
Method of Payment, we have available Paypal, debit, or credit card.
May I obtain the entry registration free of charge?
Yes, you may. Although if you run the process with us, we will do the hard work for you guaranteeing an error-free document. Keep in mind, we have plenty of experience dealing with COVID-19 travel policies like this one (How Citizens of the Netherlands Can Enter Norway During Coronavirus).
Will iVisa.com safeguard my personal information?
Yes, we will. Our platform can safely collect your information. We will only ask you what is exactly required to process your document. We are not interested nor licensed to sell your information for financial gains. We have thousands of happy customers, who have already shared their involvement with us. Click here to see their testimonies
Receive help on How Citizens of Guinea Can Enter Ivory Coast During Coronavirus
iVisa.com Recommends
Visit Bergen! This coastal city is the second-largest city in the country and one of the most picturesque. Bergen is known as the gateway to the fjords and is also famous for the seven mountains that rise around it, giving rise to various legends, poems, and songs. Among the remarkable places to visit, we find Bryggenthe, an old fishermen's neighborhood that is a UNESCO World Heritage Site. It is composed of wooden houses built in the 18th century, as a replacement for the original neighborhood destroyed after a fire in 1702.
Its famous fish market, where you can taste fresh, local, and traditionally-prepared products. The Fløibanen funicular rises 320 meters above sea level and allows you to enjoy beautiful views from the top of Mount Fløyen. The home of Edvard Grieg, a famous 19th-century Norwegian composer.
Finally, If you plan to cruise through the fjords, Bergen is most likely your port of departure as it is the most important in the country.