Did you know Norway is the original land of Vikings? Head to Oslo and visit the Viking Ship Museum, where you can find out all about this incredible time in Norway's history. The Viking ships were burial chambers for relevant Vikings who ruled Norway for centuries. iVisa.com has all the resources to help you with the travel documents you need to enter Norway.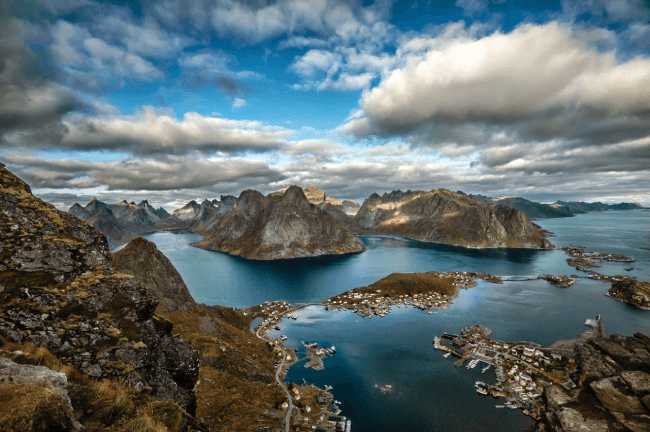 Citizens of Albania will need a new authorization to enter Norway called ETIAS. The ETIAS system will be available in 2022.
iVisa.com provides a simple, fast, and reliable service for your ETIAS procedure. Keep exploring the Norway ETIAS for citizens of Albania below.
Frequently Asked Questions
What is the ETIAS?
ETIAS is the European Travel Information and Authorization System. The European Union has established the ETIAS system as a way to keep the European countries safe. EU immigration will pre-screen incoming visitors before they arrive in Europe.
Check more details about the Norway ETIAS for citizens of Albania here.
Do I need an ETIAS as a citizen of Albania?
Yes! Citizens of Albania must apply for a Norway ETIAS before traveling to the Schengen zone.
Albania is among the countries that are exempt from a Schengen visa, which means citizens of Albania must have a Norway ETIAS.
Explore the application page and find out more information about the Norway ETIAS for citizens of Albania.
Is the Norway ETIAS valid for all of Europe?
Citizens of Albania holding a Norway ETIAS can enter the 26 countries in the Schengen zone. Although the Norway ETIAS gives you access to most of Europe, that doesn't mean that all of Europe belongs to the Schengen agreement. Therefore, carefully choose the countries in your itinerary.
Try the Visa Checker and confirm all the travel requirements you need for a visit to any country in the world.
For how long is the Norway ETIAS valid?
The Norway ETIAS is valid for up to 3 consecutive years. Also, the Norway ETIAS for citizens of Albania allows a maximum stay of 90 days within a 180-day period in the Schengen zone.
What information do I need to provide?
Citizens of Albania must complete the electronic form with personal information and data about their trip to Norway. Remember that travelers must answer questions related to security issues.
Make sure to gather these:
A scan of your passport, passports should have a minimum validity of 3 months after arrival.
A valid email address.
Payment methods, pay for the professional service with a Paypal account or use a credit/debit card.
What are the processing times and fees?
The Norway ETIAS for citizens of Albania have three options:
Standard processing service, go for the cheapest alternative if you have a smaller budget.
Rush processing service, if you need your travel document sooner, then pay a higher fee.
Super Rush processing service, receive the Norway ETIAS right away.
What are the steps for the ETIAS?
First, answer all the questions in the online form with your personal details and choose a processing time according to your preferences.
Second, review your details and pay with a credit/debit card or a Paypal account.
Third, attach the scan of your passport.
Get in touch with our customer support agents if you need some help.
What will I get in my email?
Citizens of Albania should expect the Norway ETIAS in their email inbox. The iVisa.com team will work on your travel requirement and send you the ETIAS authorization electronically.
Print your travel document or keep it on an electronic device, so you can easily show it upon arrival in Norway. We are sure EU immigration will request it.
How safe is the ETIAS process with iVisa.com?
Incredibly safe! iVisa.com has established strict security guidelines for all its services. Your information is safe with us!
Discover more details in the comments page and you'll see that we have the best service for your ETIAS process.
The Norway ETIAS for citizens of Albania is possible with iVisa.com.
I have some questions. Who should I contact?
Communicate with our customer service team that is available 24/7. We have all the right expertise to help you with any travel requirement.
Let iVisa.com handle your travel documentation so you can enjoy Norway to the fullest!