If you have already decided to visit Norway, then start with Bygdoy Peninsula in Oslo. This site offers beaches, parks and plenty of museums. Explore the Fram Museum, Kon-Tiki Museum, or the Norwegian Maritime Museum. All of them exhibit ships that tell the history of Norway.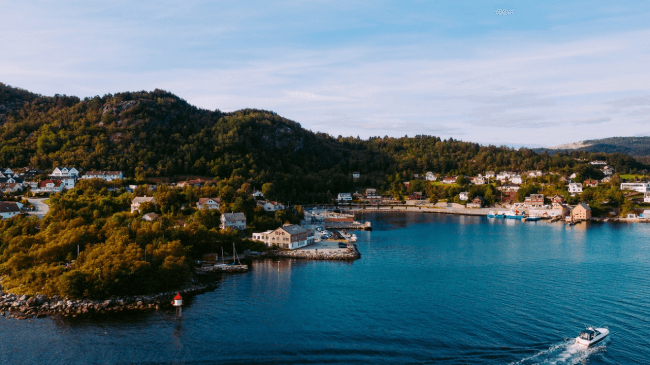 Citizens of Argentina can trust iVisa.com with their travel documents to enter Norway. We have the simplicity, speed, and security to help you. International travelers need a new travel document to visit Norway, known as the ETIAS authorization.
Check all the information about the Norway ETIAS for citizens of Argentina in the following lines.
Frequently Asked Questions
What does ETIAS mean?
ETIAS means European Travel Information and Authorization System. Due to security concerns, the European Union decided to implement the ETIAS system as a way to add a security mechanism for incoming visitors. Although the ETIAS authorization will be available in 2022, the iVisa.com team is already simplifying the process.
Continue exploring the Norway ETIAS for citizens of Argentina on the application page.
I'm a citizen of Argentina. Should I apply for the Norway ETIAS?
Yes! Citizens of Argentina must have the Norway ETIAS before entering the Schengen area.
Over 60 countries don't need a Schengen visa to enter Norway, and Argentina is one of them. Therefore, citizens of Argentina should apply for the Norway ETIAS.
Can I enter other countries with Norway ETIAS?
Yes! The Norway ETIAS for citizens of Argentina allows access to the 26 European countries in the Schengen zone. Remember that not all of Europe is part of the Schengen area. For this reason, check beforehand the countries you would like to visit, so you are sure they accept the ETIAS authorization.
Use our Visa Checker and confirm what countries in Europe admit the ETIAS document.
What is the validity of the Norway ETIAS?
The Norway ETIAS for citizens of Argentina is valid for a maximum of 3 consecutive years and allows a stay of 90 days within a 180-day period. Travelers with the ETIAS authorization can have multiple entries to Norway and any other country in the Schengen zone.
What information is required?
Citizens of Argentina should give personal details, like name, nationality, birth date, work experience, among others. As well, they should answer questions related to security issues, such as previous visa rejections or past trips to war zones.
Make sure to have the following:
A scan of your passport, passports must have a 3-month validity after entering Argentina.
A valid email address to receive the Norway ETIAS electronically.
Payment options, pay with a Paypal account or use a credit/debit card.
What are the processing times and fees?
The Norway ETIAS for citizens of Argentina application processing time has three alternatives:
Standard processing service, if you are willing to wait a reasonable time, then choose the cheapest fee.
Rush processing service, receive the Norway ETIAS in less time as we will work faster.
Super Rush processing service, the iVisa.com team will send you the travel document right away.
Get in touch with our support team if you need further guidance.
What is the Norway ETIAS process?
First, complete the information required in the electronic application and pick a processing time (Standard, Rush, or Super Rush).
Second, verify your details and determine how you will pay for the service, either with a credit/debit card or a Paypal account.
Third, attach a copy of your passport.
The Norway ETIAS for citizens of Argentina is only a click away! Go for it!
How will I receive the ETIAS document?
Citizens of Argentina will receive the Norway ETIAS via email. The iVisa.com team will use the email address specified in the ETIAS application. Therefore, make sure you have a valid email address.
How trustable is iVisa.com?
Super trustable! Numerous travelers around the world have trusted iVisa.com with all types of travel documentation. They have had excellent results for years.
Check our comments section and confirm that you can trust iVisa.com.
Who should I contact if I have some doubts?
iVisa.com has an incredible customer service team that is available 24/7. Our experts are ready to solve all your questions.
Let iVisa.com manage your travel documents and relax! We have the right expertise so you can have the best trip ever to Norway!