It's always pleasant to travel to a new and exotic destination, including countries that seem far away in icy lands, such as Norway.
If you're a Guatemalan citizen, exploring Norway has probably caught your attention due to its notorious difference from Latin countries, especially in terms of climate and culture. For your convenience, you can visit Norway with just your passport, at least by now since that will change in 2022.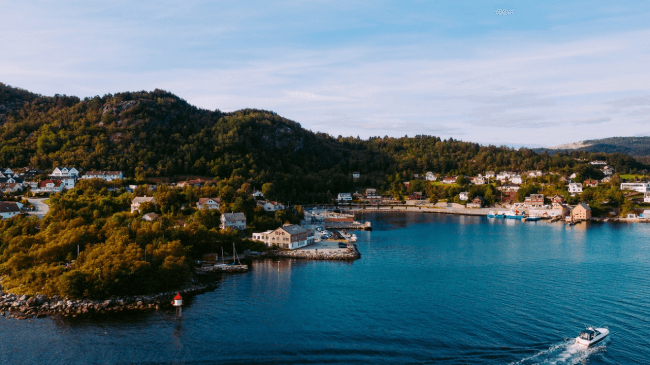 In 2022, the ETIAS program will be available to the public. This was created as an urgent measure to regulate the entry of foreigners into Europe. This was necessary due to the increase in terrorist attacks and illegal migration in recent years. Still, the ETIAS program is fairly straightforward to understand and it doesn't cost a lot of time or money.
To learn more about the Norway ETIAS for Citizens of Guatemala, we invite you to read the following questions:
Frequently Asked Questions
What is the meaning of Norway ETIAS?
The first thing you should know is that ETIAS is used for European Travel Information and Authorization System. This program was created for a border control policy. It's intended to work as a measure to strengthen the limits of many nations in Europe, specifically those who belong to the Schengen Area.
You'll have to apply for the Norway ETIAS from 2022 on, even if you don't need a visa to enter the Schengen Area. We call it the Norway ETIAS for Citizens of Guatemala because it's available to enter Norway first once you visit Europe. However, you can use this document to enter other countries as well, including Italy, France, Spain, and many more (as long as they're part of the Schengen Area).
Do I need a Norway ETIAS if I'm from Guatemala?
Citizens of Guatemala don't need an ETIAS for now because this document hasn't been released yet. Even so, from 2022, you will have to apply for the Norway ETIAS to enter Norway and other countries of the Schengen Zone.
Why do I have to apply for a Norway ETIAS if Norway isn't part of the E.U.?
There's usually confusion about the Schengen Area and the European Union. The first thing to notice is that both aren't the same.
The E.U. Commission was in charge of enabling the use of ETIAS, but that doesn't mean that you'll be able to use the ETIAS in all European countries.
Although Norway is not part of the E.U., it's still part of the Schengen territory, and the ETIAS system is going to be mandatory for all countries that are part of the Schengen treaty.
To visit other nations that aren't part of the Schengen Zone, perhaps you need a visa or another type of document.
Nevertheless, you can learn more about the Norway ETIAS for Citizens of Guatemala or other travel documents at this link.
What items do I need to apply online?
Once you complete iVisa.com's easy application form, you'll be able to get your ETIAS quite speedy. However, to complete this process, you must offer the following items first:
A passport with 3-month validity once you arrive there.
Your current email address where you'll get the ETIAS.
A payment method like a debit/credit card or a Paypal account to pay the fees.
These items might change if you use another application form that's not the one we created on iVisa.com.
What are the processing times and prices?
We still don't know the exact price of the Norway ETIAS because this document hasn't been launched yet. Take into account that the total price can change depending on how fast you want to receive it, at least with the services we offer. The faster you want your Norway ETIAS, the more you'll have to pay.
With iVisa.com, your options are:
Standard Processing: It's the cheapest option and also the slowest one.
Rush Processing: Faster than the Standard option, but not as much as the Super Rush. The price just increases a little.
Super Rush Processing: This is the quickest processing time, so it's also the most expensive.
The only thing we can inform you by now is that the average price of the ETIAS will be €7 (that doesn't include iVisa.com's fee).
How does the Norway ETIAS application work?
You can get the Norway ETIAS by using iVisa.com's application form. All you have to do is to complete the following 3-step process:
First, answer the questions you see on the screen when entering this link and choose the best processing time according to the plans you have.
Second, make sure that all the information you see on screen is correct so you can continue with the payment without any issues.
Third, Don't forget to upload and attach the documents required to the form before clicking on the 'Submit' button.
Another important detail here is to check that your email is well-written so that you can receive all the notifications about the process on time. Remember that a slight mistake can invalidate your ETIAS.
To learn more about the Norway ETIAS for Citizens of Guatemala, click here.
How safe is it to use iVisa.com's application form?
Don't worry about safety when using iVisa.com. You can feel 100% sure that we'll do our best to process your Norway ETIAS quickly. Remember that we work as a third-party company, so we do not offer fraudulent services or something similar.
Plus, you can confirm how professional our work is by reading thousands of positive reviews left about us on Trustpilot.
Where can I get more information about Norway ETIAS?
The ETIAS will be ready very soon, but since it's not available yet, it's completely normal to still have doubts about it. If that's your case, don't worry, you can contact iVisa.com's super agents or check other details about the Norway ETIAS for Citizens of Guatemala on this link.