Norway is one of the countries that many travelers crave to visit. Norway surely has a lot in store for the casual visitor and adventurers alike. You'll find fjords pretty much wherever you go. It is also one of the safest countries to visit with a low crime rate even in major cities such as Bergen, Oslo, and Trondheim.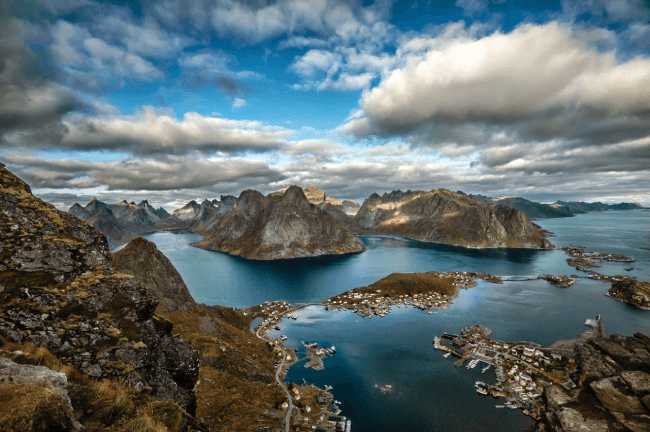 There are many non-Schengen countries that do not require a visa to enter the Schengen Area. Micronesia is one of these nations that enjoy visa-free entry into the region. However, starting in 2022, citizens of these countries will need to get travel authorization in lieu of a visa. The system that approves these authorizations is known as the ETIAS. Read on and get more information about this new system.
Frequently Asked Questions
What is the ETIAS and what is it for?
The acronym ETIAS stands for European Travel Information and Authorization System. It is a system that generates travel authorizations for citizens of visa-exempt countries. These travelers need to obtain this authorization before they enter the Schengen Area.
The main goal of getting a Norway ETIAS for citizens of Micronesia is to evaluate information about certain travelers before they enter the region. The system is able to access databases from reputable law enforcement organizations like the Interpol, SIS, and VIS to gather data about travelers in order to make sure that only low-risk individuals are allowed to enter Schengen countries.
Is the ETIAS compulsory for citizens of Micronesia?
As one of the countries under the visa waiver, citizens of Micronesia are obliged to apply for and obtain an ETIAS authorization before entering any Schengen country. The Norway ETIAS for citizens of Micronesia application process is completed online and all eligible travelers should have one no matter what their age is.
Can I apply for the ETIAS if I want to go to Norway to work?
The Norway ETIAS for citizens of Micronesia is valid for leisure, tourism, medical, and business purposes only. It can't be used if the travelers are going to the Schengen Area for employment.
How long can I use the ETIAS?
The Norway ETIAS for citizens of Micronesia has a validity period of 3 years max or until the passport that it is linked to expires, whichever comes first. If the linked passport expires before the three years are up, the ETIAS authorization will be invalidated as well. They permit the holders to stay in the Schengen Zone for a maximum of 90 days. The total is added up within any 180-day interval.
How can citizens of Micronesia apply for Norway ETIAS?
The travel authorization application process is completely online. You just need any device that can access the internet like a laptop, desktop, tablet, and mobile phone. You can use these devices to go to iVisa.com and fill out the application form for the Norway ETIAS for citizens of Micronesia.
Applicants will need a valid email address where they can receive the approved ETIAS authorization. They will also need a valid passport to link the authorization to, as well as an acceptable method of payment which can be a debit or credit card. Another acceptable payment option is a valid PayPal account.
I want to know more. Is there any way I can contact you?
If you want to know more about the ETIAS, you may contact our customer service team through a live chat feature on our website. If you prefer, you also have the option to send us an email at [email protected].
Where can I get the Norway ETIAS?
iVisa.com can help you process the Norway ETIAS. We have a simplified application form that you can fill out in minutes. You don't have to deal with the embassy personally. We will do everything for you so all you have to do is to wait for the authorization in the comfort of your own home.