Are you not a citizen of any Schengen Area member state but still enjoy visa-free entry into the region? Is visiting Norway one of the items on your bucket list? If that is so, you need to learn more about this product that you will need in order to enter the region.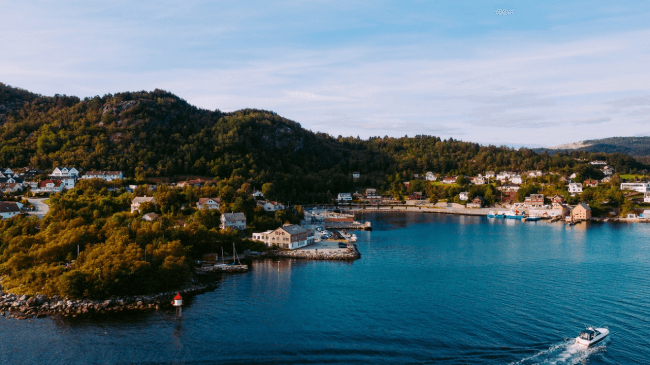 The European Commission was alarmed by the increase of terrorist actions and illegal immigrants in the last few decades. So starting in 2022, a system was implemented that requires all citizens of visa-exempt countries traveling into the Schengen Area to register for a travel authorization before entering. The system that will generate authorizations such as the Norway ETIAS for citizens of Montenegro is known as the ETIAS and it will pre-qualify these potential visitors to ensure that the Schengen Area is safe and secure for locals and travelers.
Frequently Asked Questions
What information do we have about the ETIAS?
ETIAS is also known as the European Travel Information and Authorization System. This system will gather information about travelers from non-Schengen visa-exempt countries in order to evaluate if they pose no harm to Schengen states and their people. This process is meant as a security measure to prevent terrorist activities and illegal immigration.
Are citizens of Montenegro eligible to apply for the ETIAS?
Every citizen on the list of visa-exempt countries will need to register online and obtain an ETIAS before their trip. There are currently 26 Schengen countries that request travel authorizations, including a Norway ETIAS for citizens of Montenegro, to visa-exempt countries in order to enter their territory. All eligible travelers must get the ETIAS authorization, even seniors and infants.
How long is the validity period of ETIAS for citizens of Montenegro?
The Norway ETIAS for citizens of Montenegro can be used for up to 3 years, or until the passport linked with it has expired. Holders can stay for a total of 90 days within any period of six consecutive months. The ETIAS allows for multiple entries into any state in the Schengen Zone.
Remember that your initial point of entry is the country you have applied your ETIAS for, after which, you can enter any Schengen state
How fast can I get a Norway ETIAS?
Filling out the application form for the Norway ETIAS for citizens of Montenegro should not take more than 10 minutes. iVisa.com has simplified the application form for your convenience. By using our services, you can select the processing speed you need for your travel.
Please note that the approval of the ETIAS application is under the jurisdiction of the approving authorities. Also, make sure that the information you provide is correct, especially that which does not appear in your passport, in order to avoid delays and hassles on your application.
Can I still apply for a Norway ETIAS even if I have a criminal record?
The system will still accept your application for a Norway ETIAS for citizens of Montenegro even if you have been convicted of a crime. If the application is denied, you will be able to appeal the decision to the authority that declined to give you the authorization to travel to Schengen countries.
If I have further questions, where can I contact you?
Do not hesitate to contact our knowledgeable customer care team at any time of the day. The best way to get in touch is through a live chat feature on our website. Or drop us a message through email at [email protected].
Where can I get the Norway ETIAS?
You can get your Norway ETIAS for citizens of Montenegro when you apply through iVisa.com. We have specialists who review every application and make sure that it will be approved by the appropriate authority. You may want to check the testimonials of previous customers by clicking here.