Enclosed by mountains and glaciers, Norway is ideal for those adventurous souls that don't fear the cold. The country, located on the Northern side of Europe, offers different activities and whole historical popularity that makes it perfect for vacationing.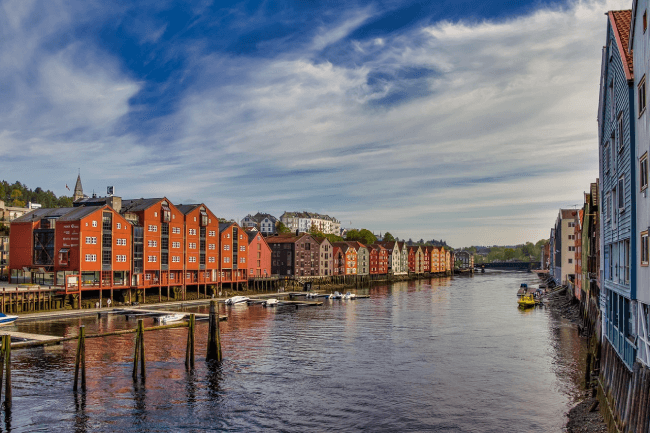 If you're envisioning these adventures by the end of 2022, then you will need the new ETIAS to visit and transit around the Schengen zone, which includes Norway. To get this electronic authorization, you can apply for the Norway ETIAS for citizens of Solomon Islands via iVisa.com service.
Frequently Asked Questions
Do I need a visa to go to Norway?
No. As a citizen of the Solomon Islands, you are exempt from needing a visa to go to Norway or any other Schengen nation. However, by the end of 2022, you will need the new European Travel Information and Authorization System. But don't worry, with the ETIAS, you will still be able to move around the Schengen states without hard borders control or visas.
Is Norway ETIAS for citizens of Solomon Islands some kind of visa?
No. The Norway ETIAS is only a travel authorization that will be required from citizens of the countries that don't need a visa to travel to the Schengen zone. There are 62 countries on that list, and the Solomon Islands are one.
How can I get the Norway ETIAS?
You can either apply online by yourself or with us. Some benefits come from applying through our service. Such as saving time, not having to worry about the paperwork and having a team of professionals handling the application, and making sure that everything is perfect so you can get your Norway ETIAS for citizens of Solomon Islands as soon as you need it.
Part of the process requires you to provide:
Current and valid passport for at least three months after you arrive in Norway
Email address to get your authorization
Pay the ETIAS fee with debit/credit card or Paypal (only with us.)
Is it a cheap and fast process?
How the process goes is up to you. Although the process itself is not expensive or takes too long to be over with, we offer three different options that will get you what you need.
If you are looking for a cheap price, then the standard option is your perfect fit, although you might have to wait several days for your Norway ETIAS for citizens of Solomon Islands.
If you want something in the middle, let's say not too pricey and that it won't take that many days, then the rush is perfect for you.
And if you want your ETIAS immediately and you don't mind paying a little extra, then the super rush is what you want.
What if I'd like to apply with iVisa.com?
If you would like to apply with iVisa.com services, the process will be easy, relaxed, and quick. Our team will handle your application with a sharp eye on every detail to make sure the whole process is fulfilled perfectly. There are a couple of things we will need your help with
Please fill in the iVisa.com online application form and pick one of the three processing time options we mentioned before.
Check that the information is correct and proceed with the payment of the Norway ETIAS fee.
Submit the online application form along with the documents required and wait for your Norway ETIAS for citizens of Solomon Islands. The authorization will be in your email within the times stated in the processing time you chose.
Will it be safe to apply with iVisa.com services?
Absolutely! We make sure that your privacy is protected by providing you our services through a team of wonderful professionals that are also backed up by our modern platform that keeps our entire system safe. You can also read the reviews and see what others have to say about our services.
Where can I find more info if needed?
You can find more information about our products and services on our iVisa.com website. Check out our blog for articles on visas, authorizations, health documents, ETIAS, and more. Don't forget that we have an entire list of countries we work with, so we can cover your back whenever you need to plan your vacations. If you want personalized attention, then our customer service department will be more than happy to talk to you.