Norway is one of the most-visited countries in the continent of Europe. *Norway is blessed with one of the most interesting cultural and natural tourist attractions. You certainly won't be limited to activities here. From museums to dancing northern lights in the sky. Whether you come from the city or the countryside and already used to natural beauty, *Norway still has plenty of unique experiences to offer.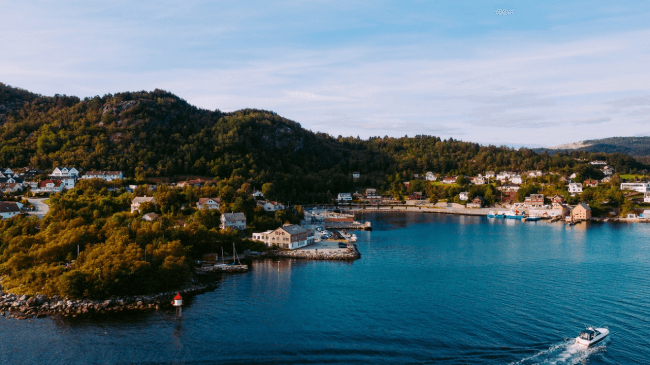 For citizens of Haiti who are planning to travel to Norway, you can travel to this incredible country by getting a travel document called a Schengen Visa. Norway is a member of the Schengen Area and it requires a visa from any Haitian who wants to enter the country as well as others within the Schengen Area.
It is easy for citizens of Haiti to obtain the Schengen visa because iVisa.com is here to guide you throughout the process. If you wish to know more, keep on reading this article.
Frequently Asked Questions
Can you give some important info about the Uniform Schengen Visa?
A Uniform Schengen Visa, or a USV, is a document that allows non-European citizens like Haitians to travel to any country that is part of the Schengen Area, Norway included. This applies as well as to EU countries that are not members of the Schengen Area as well. An example of a USV is the Norway (Schengen) visa for citizens of Haiti.
What is the Schengen Area?
The Schengen Area is an area consisting of 26 European nations. These countries have officially removed all types of border control within their collective territory. The area mainly functions as a sole jurisdiction for international travel intentions, with common grounds in immigration and visa policies. It means that all Haitian travelers holding a Norway Schengen visa for citizens of Haiti can enter all countries in the Schengen Area with a single document.
Does the Schengen visa have different types?
There are two main types of Uniform Schengen Visa. These are known as Category A and Category C. If a traveler from Haiti has to transit through the Schengen Area, he or she should obtain the category A visa. This type of visa only authorizes the holder to stay within the International Zone in an airport. A Category C visa is for travelers who wish to enter the Schengen Area territory. Category C visa is meant for short stays.
I am a national of Haiti. How long can I stay in Norway?
With Category C visas like the Norway Schengen visa for citizens of Haiti, nationals of Haiti are permitted to stay in Norway up to a total of 90 days counted inside any period spanning 180 days. The holders must not exceed the allowable stay. After the 90-day duration, the holder should exit the Schengen Area regardless of the number of entries granted.
Can I apply for a Norway Schengen visa anywhere?
Norway Schengen visa for citizens of Haiti can be applied anywhere as long as they are outside the collective territory of Schengen member countries. If you think that your visa is expiring while you are still inside the Schengen Area, you must exit the host country. You are only allowed to apply for a new Schengen visa outside the area.
Where can I apply for the Schengen Visa?
iVisa.com can provide you with the application form for your Schengen Visa. We have a team of experts that make sure your application is in order before submitting it to the relevant government authority. We are proud to say that our success rate is almost 100%. Check out the reviews from our previous customers here.
If I need further information, where can I contact you?
You may send us a message through chat or email us at [email protected]. No worries since our customer care is available all day and every day to assist you with any concern or question.