Travelers in Oman with valid visas who need to stay a little longer in the country can get a visa extension. In July 2020, the government of Oman updated the policy for foreigners to be able to enter the country and apply for an Oman visa extension. Keep reading to find out more.
Oman grants online visa extensions, a measure that reduces the number of people who go to government offices for processing. This benefits the traveler by lowering the risk of them being in challenging situations like sudden border closures or disasters of the force majeure kind.
Visitors don't have to pay additional fees or submit credentials to extend their visa durations and residence within Oman. Read more about the Oman e-Visa application, how to extend your visa, and travel requirements below.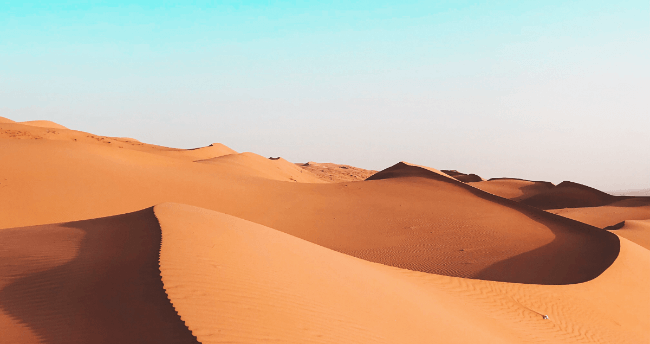 About the Oman eVisa
Most nationalities must present a tourist visa if they want to cross Oman's borders, unless they are from visa-exempt countries. If you want to travel to Oman and don't have your visa yet, don't worry, we will explain all the details.
Many nationalities are required to apply for an Oman e-Visa through an online application process, which acts as a pre-registration. As soon as the traveler reaches Oman, the e-Visa will be replaced by the actual visa in their passport. This is a single entry visa, and the online application process requires basic information, details of your trip, and a digital photo.
Some nationalities may not be able to apply online for Oman electronic visas yet and must apply at the Oman embassy near them.
Besides the e-Visa, you can also apply for a GCC Resident visa to enter Oman, if you're from an eligible country with a resident card from one of the member states.
Eligible countries for the Oman e-Visa
There are many nationalities that can apply online for the Oman e-Visa. Use our convenient visa checker tool to find out if you are eligible. If not, you can apply for your Oman Visa at your nearest embassy or consulate.
Visa-exempt countries for Oman
Five countries are currently on a visa-exempt arrangement with the government of Oman. Passport holders from GCC countries (Bahrain, Kuwait, Qatar, Saudi Arabia and the United Arab Emirates) do not require a visa to enter Oman. Unless you are from any of these five nations, you will need a visa to enter the country.
Extending your visa for Oman
If you are in Oman and your visa validity is soon expiring, you may need a renewal. The e-Visa can be extended once, and the new validity period can be up to 30 days after issued.
To extend your Oman visa, you must fill in the renewal application on the Royal Oman Police website. The application process to renew the visa is quite straightforward. The applicant needs to fill in the form, pay online the visa fee, and print the document. After that, it's necessary to take the printed form enclosed with a passport copy to the nearest Royal Oman Police Visa office.
Be aware that if your passport is about to expire, you cannot extend your visa. You need a valid passport with at least 6 months of validity to enter Oman.
Other travel requirements and restrictions for Oman
All COVID-19 restrictions have been lifted by the Omani authorities. This applies to both vaccinated and unvaccinated travelers. There may be additional rules set by your airline (for example, providing a negative PCR test before boarding, wearing a mask, and other requirements).
Information may change quickly. We always recommend keeping an eye on the Oman health department's website for up-to-date information before you go.
More information about visa services for Oman
Contact the iVisa customer service team for more information regarding digital travel documents for Oman or other countries. If you cannot find the information or have other concerns and questions, you can also email us at [email protected].