Unfortunately, the answer is no. Indian nationals can no longer get a visa on arrival at Muscat International Airport in Oman. Indian passport holders that want to go to Oman need to apply for a visa before they travel. There are two visa types for Indian travelers: a tourist visa and a visa for those who are GCC residents.
Indian nationals with tourism purposes need an Oman visa. You can apply for this visa at the nearest Indian embassy. The same goes for a student visa, work visa, or other visa types. However, if you are an Indian passport holder living in Bahrain, Kuwait, Qatar, Saudi Arabia, or UAE, you can obtain an Oman GCC Resident eVisa.
This online visa is specifically for those that have a resident card of one of the GCC countries. Read more below about how to apply for the GCC visa.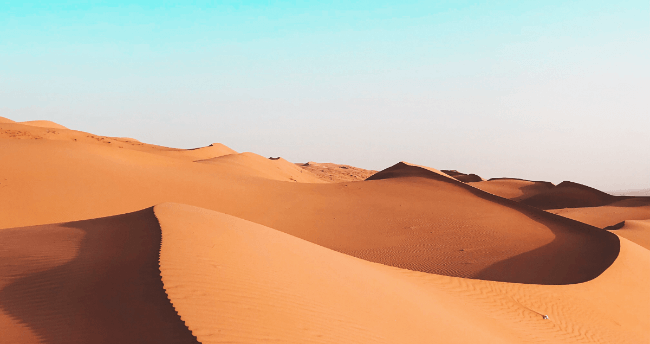 Everything you need to know about the GCC visa for Indian passport holders
Oman visa rules require Indian travelers that want to enter Oman to have a visa. Tourists have to apply for an Oman visit visa at the embassy, but Indians living in GCC countries can apply for a GCC e-visa online. The visa on arrival is no longer available for Indian passport holders. Here are the current options to visit Oman:
Tourist Visa: Oman authorities request a consular appointment for this category, so you can't apply online. You should consult any of the available Oman embassies in India to submit the required documents.

GCC Resident eVisa: This is an e-Visa that allows Indian GCC residents to travel to Oman. You can apply online through iVisa.
What is an Oman GCC visa?
The GCC visa is an online visa that works like a regular visa, but the entire application process is online. You need only a valid passport and a few documents to apply.
This type of Oman e-visa is available for foreign nationals that have a resident card for one of the GCC countries. You MUST enter Oman from a GCC country: Bahrain, Kuwait, Qatar, Saudi Arabia, or the United Arab Emirates. You cannot apply if you already have another visa for Oman.
GCC Oman Visa validity
The GCC eVisa gives Indian nationals with a GCC residence card permission to stay in Oman for a maximum of 28 days in Total for a Single Entry.
Documents required to apply for the GCC Resident eVisa
In preparation for your application, we recommend that you gather all the documents you need before you start the process. The following documents are needed to apply for the GCC Resident eVisa:
Applicant photo: Please note that you cannot wear sleeveless shirts or tank tops in your photo. If you don't have a picture, use the convenient iVisa digital photo service.
Copy of your passport: The passport must be valid 6 months after the arrival date in Oman.
GCC Visa or residence card (if applicable): You must have a visa or residence permit for one of the other GCC countries and, and it must be valid for at least 6 months upon entering Oman. Please note that female applicants will also have to also provide information from their sponsor.
Occupation information: This info will usually be on the GCC visa. If not provided, please provide it upon request from our visa experts.
Costs and processing times for the Oman GCC visa for Indian passport holders
With iVisa, applicants have three available options for processing Oman eVisa for GCC residents:
Standard processing – Your visa application is processed within

4 Business Days

, and the price is

USD $72.99

(service fees included).
Rush processing – You will receive your visa within

2 Business Days

, and the total price of it is

USD $135.99

(service fees included).
Super rush processing – This is the fastest option. You will get your Oman eVisa in only

1 Business Day

and will be charged

USD $174.99

(service fees included).
How to apply for the online GCC visa to visit Oman
It is straightforward to fill out your Oman eVisa form for GCC residents on our iVisa website. This part of the processing will take you less than 10 minutes and only consists of three simple steps.
The first step expects you to fill out your personal information and some details concerning your trip. Then, you must select the processing time that suits you best.
The second step consists of revision and payment. Make sure that your application form does not contain errors.
The third and last step will ask you to upload some documents. We will notify you if the government asks for additional documentation. When ready, you will receive the visa in your email.
After you have submitted your application online, we will email you confirming the receipt of your visa application. Once approved, we recommend that you print out a copy of your confirmation to present to the visa officer upon arrival.
Travel to Oman with children and minors
All foreign citizens, including minors, wishing to enter Oman need to present a visa. You can add another person during the application process to make the process easier.
How to apply for the GCC visa for family or friends
Friends and family can easily be added to your application. Please make sure all necessary documents are on hand (see above). By clicking on 'Add Another Person' during the application process, you can apply for a friend or family member who is joining you on your travels.
Where can I find more info about the GCC visa?
You can reach out to our customer service representatives by clicking here and starting a chat. Alternatively, you can email us at [email protected]. Our visa experts can answer all your questions about the Oman eVisa or the Oman GCC Resident eVisa. They are available 24/7.