Disclaimer: The Oman eVisa is only for Indian Nationals with a GCC residency. You can apply for the GCC Residency eVisa with us if you don't have one. Remember, this information is essential for you to apply for the Oman eVisa.
Are you an Indian citizen with GCC residency and want to travel to Oman? Do you know all the steps to obtain this visa, travel, and enjoy this beautiful country? If not, don't worry!
At iVisa, we offer the solution to all your questions. We are a company dedicated to processing travel documents. Not only do we do that, but we also advise throughout the process to ensure the delivery of your visa and other travel documents.
Getting to know this country full of cultural, historical, and natural wonders has never been easier. Just follow our simple steps; when you least expect it, you will have your document ready to travel. Remember, as an Indian Citizen, you will need to obtain the GCC Residency eVisa to get the Oman eVisa.
If you want to know more about this travel document and its requirements, continue reading this article.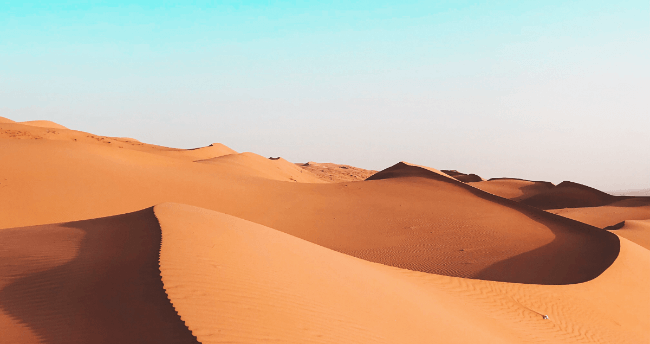 Oman Visa for Indian Citizens: Get your Oman visa with iVisa
Before you apply for this travel document, you must know the basics of the process, costs, when is the best time to travel, and more. Discover that now with us!
What is the Oman eVisa, and how do I apply for it?
The Oman e Visa is an official document that allows travel for tourism purposes to different residents from around the world. This document will enable you to spend vacations and enjoy all the country offers.
This travel document is electronically linked to the traveler's passport and allows you to enter by land or air. It is available as a single-entry visa, multiple-entry visa, or an electronic single-entry visa for GCC residents. iVisa provides the latter, which is ideally suited for Indians living in Gulf countries.
International visitors wishing to enter Oman and stay for more than 14 days must apply for an Oman Visa prior to their trip.
All applicants can obtain their travel documents in three simple steps. iVisa has a fully online application form, which will take you no more than 5 minutes to complete, and you will be able to obtain your document quickly.
The process is quite simple. First, you must complete the electronic visa application form with all your personal and travel information. Then you must choose the processing time that suits you best and pay the cost of our service. Finally, attach the required information and then wait for your document.
Our experts will double-check your visa information and make sure everything is correct. After that, your approved travel document will be emailed to you within your chosen time frame.
The Oman Immigration Officer will verify this document at the border.
What is the Oman GCC Residence eVisa, and what are the main requirements to obtain it?
The GCC Residence e-Visa is an authorization document that allows foreign residents in the Arab Gulf Cooperation Council (GCC) states to travel to Oman. This tourist visa was born out of a vision to lower the cost of document processing for these countries. You can apply for this visa if you are an Indian and reside in any of these countries. The GCC electronic residence visa is valid for 30 days after issued after issuance for a Single Entry. It allows a maximum stay of 28 days in Total.
To apply for this visa, as mentioned above, you must reside in one of the following GCC countries: Bahrain, Kuwait, Qatar, Saudi Arabia, or UAE.
What documents do I need to process the travel document?
To process the document, iVisa requires basic information requested by the entity in charge of visa delivery. These documents are:
Valid Indian Passport: You need to have a valid passport with a minimum validity of 6 months prior to processing to be approved.

Other documents: You will also need to submit your GCC visa and GCC residence permit.

Email: An email address is required so that iVisa can contact you to check the status of the process or ask any additional questions.

Payment method: You can pay for the process with a debit/credit card.
What is the cost of this travel document?
There are three processing alternatives, each varying in processing time and visa fee. They are as follows:
Standard Processing Time: USD $72.99 – 4 Business Days.

Rush Processing Time: USD $135.99 – 2 Business Days.

Super Rush Processing Time: USD $174.99 – 1 Business Day.
These prices include the government fee and iVisa services.
When is the best time to travel to Oman, and what is the best thing to do?
If you want to visit Oman, it is crucial to know the right time to travel. In addition, it is advisable to avoid high temperatures, as this country is very hot all year round.
To discover the northern area, visit Muscat and enjoy the many beaches in the region, choose the months of November to February. During these months, the climate is pleasant at 27 °C.
On the other hand, if you want a desert adventure, the ideal time to visit the Wahiba Sands or the Sharqiya Desert is between October and March, as the temperature will be warm but bearable. April is also an excellent month to visit this area as it is the low season.
Finally, if your trip includes a visit to the Wadi Bani Mountain oasis to bathe in its crystal-clear waters, the best time to make this visit is from November to April. You can enjoy the area's warm climate and spectacular scenery during this time.
What are the COVID-19 restrictions in the country?
Currently, according to the government of Oman, there are no restrictions regarding the presentation of a vaccination certificate, the provision of a COVID-19 test result, or quarantine upon arrival in the country.
However, we always recommend traveling vaccinated since it reinforces the security that the trip is safe and that there is no unforeseen pandemic.
Likewise, since information can change rapidly, we advise you to check for the latest updates before traveling to the country.
Where can I contact you?
If you have questions about the services offered, we recommend that you contact our customer service team or email us at [email protected]. They will help you with any other questions you have not been able to resolve, or if you wish to proceed and do not know how to get started. Our experts are available 24 hours a day to assist you.