Perhaps you are tired of having a picture you hate on every single official ID that you have. Maybe you just need a simple way to take your child's passport photo. Either way, the fact is that just about every person out there would rather take their own ID photo than leave it up to a stranger who doesn't much care about the result. Furthermore, since we live in a time when just about everyone has a high-quality camera on their laptop, smartphone, or tablet, it doesn't make much sense to settle for a crummy ID photo taken in a drugstore.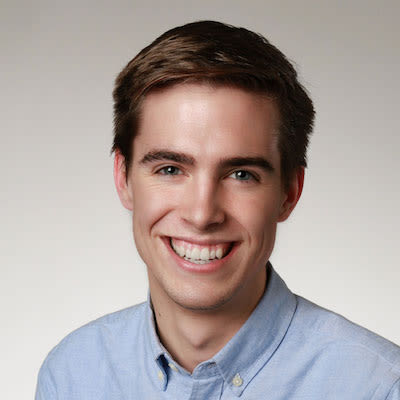 A Cheaper and More Satisfying Alternative
If you've ever wanted to create your own ID photos, iVisa Photos can help. We provide a service that lets you take your visa or passport photo yourself, in the comfort of your own home.
There is a slew of benefits to using our service. For instance, you can use any photo, so long as it complies with your country's visa/passport photo specs. You can upload photos directly to our site, and we will turn them into ID photos for you. The pricing is cheaper than you will find at any other ID photo store on the web, let alone at your drugstore, and you can take as many photos as you want until you are satisfied.
In other words, when you use iVisa Photos to take your ID picture, you get a cheaper and_more satisfying experience than what you've had before.
How It Works?
So how can you get started creating your ID photo (or ID photos for your whole family) by using iVisa Photos? It's simple! Read on for a basic tutorial on how to use our site to get your 100% compliant government photo.
Launch your computer's web browser and navigate to our photo order form. Alternatively, you can browse our home page iVisa Photos to read more about our service.
Learn about picture compliance: Our employees at iVisa Photos can tweak photos to ensure compliance, but the pictures have to be formatted and taken correctly in order for us to work with them. To learn more about ID photo compliance in your country, scroll down to the very bottom of the page and select your country from the list. Read through the page to understand the requirements for a photo ID in your country—including vital details about sizing, background, lighting, facial expressions, and more. Keep these details in mind for later in the process.
Choose your currency: In the "Preferred Currency" section of the order form, select your ideal currency. Our ID photo services cater to more than 60 countries, and we accept purchases in an accordingly large range of different currencies.
Choose your country: As mentioned above, iVisa Photos can provide compliant ID photos to citizens in more than 60 countries. Before taking and/or uploading your photo, select your country under the "Purpose of Photo - Country" section of the order form.
Select your photo type: The reason to specify your country first is that every nation's ID photo rules (specifically the sizes and dimensions) are a bit different. For instance, in Spain, a passport photo is 4x3 centimeters, while in the United States, it's 2x2 inches. Different countries also have various types of ID photos. In the USA, you can use iVisa Photos to order General Purpose, Green Card, Passport, Visa, and Working Permit photos.
Decide on your order size: Do you only need one ID photo, or do you need several for multiple different forms of ID? Use the "Number of Copies" field to choose between one, two, four, and 12 photo order packages. The size of your order will, of course, affect the final price. You can also check the "Expert Photo Edit" box (found right below the "Number of Copies" field) if you would like the iVisa Photos team to edit and tweak your photo professionally.
Get additional pointers on how to take your picture: You are just about ready to snap the headshot for your ID photo. Think back to the specs and compliance requirements you read about earlier. If you still need additional pointers on how to take your picture, click either the "Tips for Your Photo" or the "Tutorial" links near the middle of the photo order form. These will give you written and video guides (respectively) on how to take the perfect ID picture.
Take your picture:Using the camera on your computer, smartphone, tablet, or some other device, take a few photos of your head and shoulders against a blank wall or background. Take care to adhere to your country's compliance requirements for lighting, facial expression, and more. Keep snapping pictures until you get one that you like.
Upload your photo: Finally, use the upload button at the center of the iVisa Photos order form to select a picture from your computer and upload it. Alternatively, you can email your chosen photo—an option that might be easier if you took your photo on your phone or tablet. Click the "Email It" tab to generate a unique email address. Use this email address to send your photo in a single attachment message. We will let you know when we have received your photo.
Provide your contact information: Scroll down and fill out the bottom part of the order form with your contact details. We need your name, address, email address, and phone number.
Select your delivery method: In the contact info section, you will also choose your delivery method. You can select "Print and Ship" or opt for "Next Day Pickup" at a nearby Walmart, CVS, or Walgreens.
Pay and complete your order: Once you've finalized delivery information, click "Next." You will be taken to a second page where you can review your photo, order details, and final price. If everything looks correct, input your payment information (PayPal or credit card) and click "Submit" to place your order!
Just like that, you've created your ID photo! iVisa Photos will contact you ASAP if there are any issues with your order or your chosen photo. You can also contact us at +1.302.404.3828 if you have any questions.
ID Photo Articles