Given the current situation of the Coronavirus pandemic, several industries have taken a major hit - the travel & tourism sector being no exception. While businesses are starting to open up in an effort to rekindle the economy, several tourism destinations like Puerto Rico are making efforts to provide relief to people who have been cooped up at home since March. We at iVisa.com want to make this process as easy as possible for you, because you deserve to have the right information at hand to make your travels safe and easy.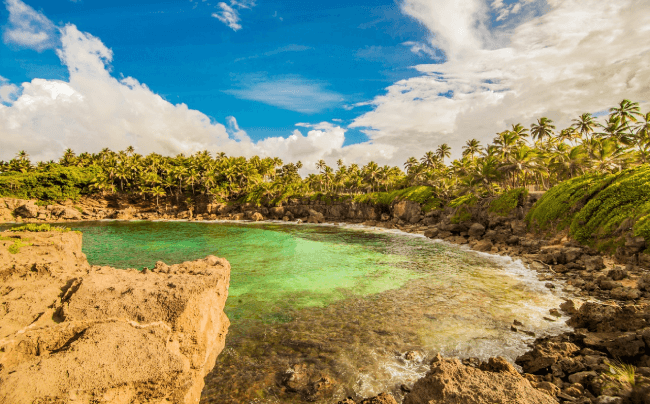 Countries like Puerto Rico are putting in place certain travel rules and testing requirements that we have listed below and made easy to understand. The Flamenco beach is calling... Keep reading!
Frequently Asked Questions (FAQs)
Is entry into Puerto Rico for US Citizens even allowed?
Yes, it is! Puerto Rico authorities allow for Citizens of the United States to enter while taking steps to enforce safety in public areas by implementing measures such as social distancing and compulsory face masks in public areas. As for local businesses, they have been instructed to function at reduced capacity and comply with hygiene requirements that are in accordance with the CDC and EPA 's guidelines.
If you are travelling to Puerto Rico, take a look at the iVisa.com COVID-19 Travel Declaration Form that we have designed to simplify the entire process for you!
WHY DO I NEED TO FILL OUT THE TRAVEL DECLARATION FORM?
The government of Puerto Rico has created the Travel Declaration to help citizens of the United States with the response of the Puerto Rico Department of Health to the Coronavirus pandemic and ensure the safety of all travelers as well as locals. This form is compulsory so that they can register your contact information in the SARA Alert electronic system and stay in touch with you for any important Coronavirus related updates.
The authorities will reach out to conduct contact tracing, so it's essential that the details you enter in the iVisa.com COVID-19 Travel Declaration Form are correct!
HOW MUCH WILL ALL OF THIS COST?
The iVisa.com COVID-19 Travel Declaration Form has been created to simplify the entire process, keeping in mind your unique requirements. Keeping with that theme, we've created 3 pricing and time options just for you!
Option 1, The "Standard option" - This will provide you with the basic services at the lowest price (

USD 20.00

) and an average waiting time (

8 hours

).
Option 2, The "Rush option" is for you when you need to get your form as soon as possible (

4 hours

), for a moderately higher price (

USD 35.00

).
Option 3, The "Super-Rush option" is to deliver for those super-urgent or last minute rushes (

30 minutes

), at a relevant higher price (

USD 60.00

).
All you need is to confirm your application by completing the payment using PayPal or a credit/debit card and leave the rest to us.
WHAT DO I DO BEFORE ENTERING PUERTO RICO?
As a citizen of the United States of America, you must complete the following requirements in order to travel to Puerto Rico during the Coronavirus pandemic:
Fill out and submit the COVID-19 Travel Declaration Form.
Either display a negative COVID-19 test or,
Self quarantine and follow the restricted movement procedure for 14 days on entry
Clearly, this form is super important! Click here to fill it out right away.
WHAT INFORMATION WILL THE FORM REQUIRE?
The COVID-19 Travel Declaration Form requires very basic information from you and is taken solely for the purpose of tracking the infection in the country and thus promoting the safety and wellbeing of everyone on the island of Puerto Rico.
If you are a citizen of the United States and are 18 years or older, you will have to enter the following information into the form:
Your full name and bio-data information.
The identification number details of your passport or driver's license.
Your current contact details - be sure you will check it often.
Travel itinerary details including your flight number and arrival/departure date.
As you can see, this form requires very basic information that you can easily enter in just a few minutes. What are you waiting for? Apply now!
HOW RELIABLE IS IVISA.COM TO PROCURE A TRAVEL DECLARATION FORM?
iVisa.com is trusted by thousands of people around the world! The iVisa.com team have performed wide and extensive research to create the safest and easiest online COVID-19 Travel Declaration Form out there. Our first priority is to ensure the confidentiality of your information and our safety measures are constantly kept on par with the latest advancements.
Go through our client reviews to see for yourself what they have to say.
WHERE CAN I FIND MORE INFORMATION?
Feel free to reach out to us for any further doubts you may have via email or by just clicking here and talking to us.
Awesome! Looks like you're all set to go. Apply now and get one step closer to the lovely Puerto Rican sun and sand.