Planning a trip to Russia? You should know that it's very possible that being a citizen of Lithuania, you need a visa to enter the country. Although, you may also apply for a Russia Vladivostok eVisa for the citizens of Lithuania if you want to visit only the Far East Region or Vladivostok.
To obtain this document, you need to meet a few requirements and complete an online procedure. You can find this procedure on iVisa.com's website, so it won't be difficult at all to finish it.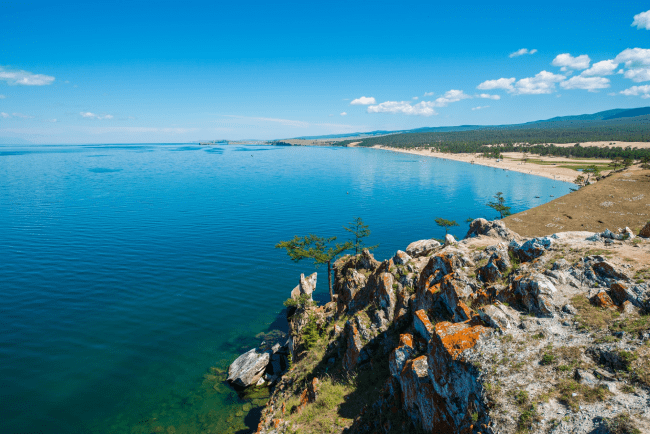 Of course, you can also apply in person by going to an embassy, ​​especially if you want the process to be completely free. But, by doing it this way, you'll have to spend much more time and effort than it would require to do it online.
Keep reading the following FAQs to learn more about the online process, including what requirements you need to apply and how much time you could wait for your document.
Frequently Asked Questions (FAQs)
I'm from Lithuania, do I need a visa to visit Russia?
Yes, you need to obtain a visa to visit the entire Russian territory. Even so, as we've previously mentioned, this can change when you only want to visit certain regions such as Vladivostok, Saint Petersburg, or Kaliningrad, since for these places they only ask for an eVisa. In the case of Vladivostok, what you need is a Vladivostok eVisa.
Please note that you must apply for the documentation the Russian authorities ask, otherwise, you could get a denied entry. You can check this information by using our visa checker tool on the home page.
What is a Vladivostok eVisa?
The Vladivostok eVisa is a special requirement that was recently launched in order to enter the Far East region in Russia. This document allows you to access this territory through almost any seaport, land port, or air airport. We leave you the complete list of accepted ports:
Airports: "Vladivostok (Knevichy Airport)", "Petropavlovsk-Kamchatsky (Yelizovo Airport)", "Blagoveschensk", "Khabarovsk (Novy Airport)", "Yuzhno-Sakhalinsk (Khomutovo Airport)", "Anadyr (Ugolny Airport)","Ulan-Ude (Mukhino Airport)", "Chita (Kadala Airport).
Sea ports: "Vladivostok", "Zarubino", "Petropavlovsk-Kamchatsky", "Korsakov", "Posiet".
Railways: "Pogranichny", "Khasan", "Makhalino".
Land ports: "Poltavka", "Turiy Rog".
How long is the Russia Far East eVisa valid for?
The Vladivostok or Far East eVisa is valid for 30 days after issued, but you can only use it for 8 days Per Entry once you're inside the country.
What documents should I get before applying online?
Don't forget that you can apply for this document with a Russian consulate or using the Russian official platform as well, but it can be harder and tiresome to apply this way. With iVisa.com you won't have to collect many documents or spend a lot of time on an embassy because this process is completely online. You'll just have to meet the following:
Your passport and a visible copy of it because it's the most important document required to travel.
A passport-sized picture, which can be something tricky. Therefore, we recommend that you use iVisa.com Photos to receive your photo fast and easy.
An Email Address to receive your document and all the updates about your process.
Payment Alternatives to pay for the service, including debit/credit card or a Paypal account.
What is the price for the Vladivostok eVisa?
Don't forget that your Russian eVisa will have a different price according to what you need and how fast you want your document. With iVisa.com, you can choose any of these processing alternatives:
Standard Processing Time – You'll just have to wait

9 days

and pay

USD 25.00

for it.
Rush Processing Time – This time, you'll have to pay

USD 40.00

, and wait

7 days

for your eVisa.
Super Rush Processing Time – It costs

USD 50.00

, but the waiting is only

5 days

.
How can I apply for my Vladivostok eVisa?
With iVisa.com, you just have to follow a 3-step process that won't require more than 20 minutes. However, if you find any difficulty while completing it, you can contact iVisa.com's customer assistance whenever you want.
These are the steps:
First, offer your personal details by completing the first set of questions, and only after that, you can choose the procedure time.
Second, use your Paypal or debit/credit card to pay for your eVisa, just remember to check all of your personal details first.
Third, and final step, don't forget to upload the requirements mentioned at the beginning and click on the "submit" button to finish your part.
Be careful with the spelling and once you're ready, just wait for your visa to arrive in your inbox.
Are the Russian Invitation Letter and the Russian Visa the same?
The Russian Invitation Letter is not the same as the Russian visa. Keep in mind that the Invitation Letter is part of the requirements asked to get the Russian Visa. This is important in case you decide to apply for a Russian paper visa because you want to know the entire country.
As you can see, Russian eVisas, like the Vladivostok or Kaliningrad eVisa, are easier to get because they don't need the same demands as a Paper Visa. In other words, it's a lot easier to apply for a Vladivostok e-Visa than apply for a Russian Paper Visa.
Is it safe to use iVisa.com's service?
iVisa.com's service is totally safe because it has a modern system that doesn't allow unauthorized access to your information, and it also has a professional experienced team ready to process your document. You can read these reviews with over 20,000 testimonials on Trustpilot to verify this information.
Where can I read more information?
Are there more questions in mind? Then feel free to contact iVisa.com's customer service agents for any assistance you need. You can also read other FAQs and valuable tips on iVisa.com's blog.
Apply for your Russia Vladivostok eVisa for the citizens of Lithuania and get ready for your upcoming trip to Russia without stress!