Rwanda's government has initiated new mandatory requirements for travelers to cope with the current pandemic rising around the country. Rwanda Passenger Locator Information form is necessary for every traveler to complete before their arrival in Rwanda and this is to use the details of the travelers to contact them if they had any contacts with a risk spreading virus community or showing the symptoms of coronavirus while traveling to the place. Every visitor planning to visit Rwanda must have a negative pre-test of coronavirus (PCR test from an accredited university). People wishing to travel will be tested upon arrival and the results will be provided within 24 hours. Therefore, proof of hotel accommodation is required until they get the results of the test.
Are you looking for an easier way to get the necessary documents required to enter Rwanda then choose the services of iVisa.com. It is fast, easy, and reliable.
Note: Since June 14th, 2022, the Rwanda Passenger Locator Form is no longer necessary to enter the country.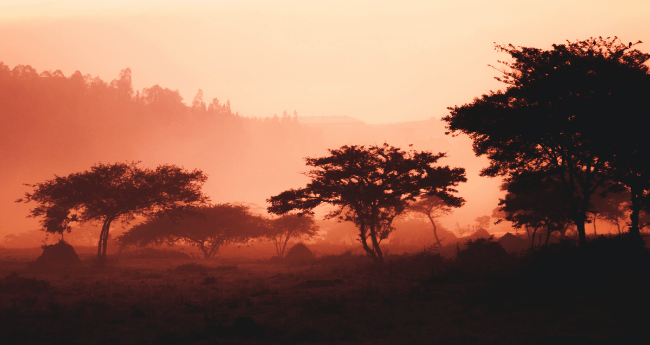 Frequently Asked Questions
DO CITIZENS OF NIGERIA REQUIRE A VISA TO ENTER RWANDA?
Yes, citizens of Nigeria require a visa to enter Rwanda. They can easily apply for an e-visa online. An E-visa is an entry-exit visa to and from Rwanda. You can stay up to 30 days for a fee that will be less expensive and tiresome than a visa obtained on visiting the embassy.
Click here to start your application for a Rwanda entry e-visa. If you want to know your eligibility for a visa then visit iVisa.com's homepage.
Do I need a COVID vaccine or vaccination certificate to enter Rwanda?
No, you don't. As of today, COVID-19 vaccination passports or certificates are not mandatory to enter Rwanda. Since information may change quickly, we advise you to follow up on the latest Rwanda travel updates and/or contact your local embassy.
Are there any other COVID restrictions to follow in Rwanda?
No, currently, there are no other covid restrictions to follow in Rwanda. Testing and quarantine requirements are no longer needed.
WHAT ARE THE DOCUMENTS REQUIRED TO PROCESS A PASSENGER LOCATOR FORM TO RWANDA?
To complete the application process you will be required to upload some documents. You should note that all the documents presented must be well signed and correctly filled. The requirements are:
A valid passport: this should be valid for at least six months beyond the duration of your stay in Rwanda.
A valid email address : all the updates and documents will be delivered to the given email address.
A valid payment method : you can use credit/debit card or PayPal account to pay your application fees.
Your accommodation details: the proof of where you are staying after arrival.
Your travel details: it includes the place and time during your stay.
After uploading the required documents you will get the travel document. If you find any difficulties while uploading the document click here to get personal assistance.
DO I REQUIRE A PASSENGER LOCATOR FORM TO ENTER RWANDA?
Yes, a passenger locator form is required to enter Rwanda. It is a mandatory document that ensures a smooth entry into Rwanda. All visitors are required to fill out the Passenger Locator Form. It is a Health Declaration that is implemented by the government to manage the risk of COVID-19. It is a measure to safeguard its residents and visitors. It helps the government to know whether you have any of the COVID symptoms. It also helps the government to reach out to you, if you or anyone in your contact shows COVID-19 symptoms. Regardless of your country of origin, everyone including citizens of Rwanda are required to fill the Passenger Locator Form to enter Rwanda.
If you are ready to apply for the Passenger Locator Form, then click here.
WHAT ARE YOUR PROCESSING TIME AND FEES FOR THE PASSENGER LOCATOR INFORMATION FORM?
This form is mainly to reduce the spread of viruses and ensure protection for travelers. You will be contacted if you are exposed to coronavirus based on the information provided on the form and mandatory, as the traveler cannot board without the completed process. Various processing time includes:
Standard Processing Option: one of the affordable means to attain your document easily.
Rush Processing Option: compared to the above option, this is slightly more expensive and more speedy to obtain the document
Super Rush Processing Option: this is the most expensive option because it is the fastest among the three options. It will provide you with a document ASAP.
After choosing your processing options, click here to start your application with iVisa.com.
WHAT ARE THE STEPS TO COMPLETE A PASSENGER LOCATOR FORM TO RWANDA?
Passenger locator form to Rwanda is quite less task and easy compared to other long applications. You require a maximum of 10 minutes to serve. You can be ready with these steps:
First, fill your application form. Then, choose your processing time at your convenience.
Second, verify and double the information sent. Make payment through PayPal or cards available.
Third, upload your documents or passport scan. To complete the form, give the "SUBMIT" button.
Get your passenger locator form at iVisa.com. It is fast, simple, and secure.
IS IT SAFE TO USE IVISA.com FOR APPLYING THE PASSENGER LOCATOR FORM?
Yes, iVisa.com is the best option to get your travel documents. It is safe, secure, and simple to use. Your privacy is our priority. All the information is safeguarded with advanced technology and a professional team. Click here to see our client's comments section.
WHERE TO LOOK FOR MORE INFORMATION IF I HAVE SOME MORE QUESTIONS?
You can visit the iVisa.com website for more detailed information. If you have any unresolved issues then click here to get personal assistance from our customer support team. We are available 24/7 at your service.
If you need a fast and secure way to get your travel documents then click here to get started.