Traveling has changed forever due to the recent coronavirus pandemic, but the good news about all this is that many countries have also re-opened their borders so that people can still enjoy their territories. Nowadays it is possible to travel to nations like Rwanda by having basic items like the Rwanda Passenger Locator form.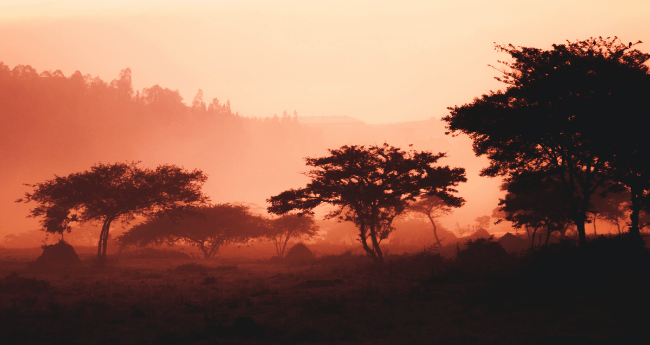 It is mandatory to complete the Rwanda Passenger Locator Form if you wish to enter this country. The Government of Rwanda will use the information in this document to contact you if you or someone you've been in contact with while traveling to Rwanda develops coronavirus (COVID-19) symptoms.
We can help you process this document within a few minutes. To see how to apply online for it and also what Rwanda Covid-19 Restrictions you have to follow, read the questions below.
How to obtain your travel documents with iVisa.com
Enter our application website.
Fill in the online form by giving your private information and choose a processing time.
Review your information so that you can avoid mistakes. Pay for the fees after you review your information.
Receive your document by email inbox once it's approved.
Keep in mind that you might have to hand-sign and print the document to show it to the officers at the airport.
Start your application process now
Frequently Asked Questions
Do I need a COVID vaccine or vaccination certificate to enter Rwanda?
No, you don't. As of today, COVID-19 vaccination passports or certificates are not mandatory to enter Rwanda. Since information may change quickly, we advise you to follow up on the latest Rwanda travel updates and/or contact your local embassy.
What is a Rwanda Passenger Locator Form?
The Rwanda Passenger Locator Form is an obligatory travel document that the Government of Rwanda launched to contact you or someone you've been in contact with while visiting Rwanda if there's a risk of COVID-19.
Are there Rwanda Covid-19 Restrictions?
Yes, there are some Rwanda COVID-19 Restrictions you should consider before visiting this country. Some of them are:
The obligation of having a Rwanda Passenger Locator Form if the traveler's more than 16 years old.
A negative PCR COVID-19 test certificate for a test conducted within 72 hours before departure.
Possible quarantine upon arrival.
What items do I need to get the Rwanda Passenger Locator Form?
Before applying for your locator form, we recommend you make sure that you have this checklist:
Your passport information, including a scanned copy of the passport's information page.
Your travel details, including times and dates
A negative PCR COVID-19 test certificate (it should have been taken within 72 hours before your trip).
A hotel booking confirmation.
Proof of short stay (less than 7 days) visit for Tourist and Business travelers.
Email address
Paypal or a credit/debit card for payments.
Do I need to take a PCR COVID-19 test before traveling to Rwanda?
COVID test prior to arrival: rapid test within 72 hours

COVID test after arrival: All travelers must undergo PCR testing on arrival.

COVID test exemptions: Children under 5
Do I have to quarantine upon arriving in Rwanda?
Quarantine requirements: There are no quarantine requirements.
What is the price of the Rwanda Passenger Locator Form?
As for the price, it will be influenced by the processing speed you choose. If you want to have your document as fast as possible, you'll have to pay the highest price. Our options are:
Standard Procedure Time: It is the most affordable option.

USD 20.00

-

24 hours

.
Rush Procedure Time: It is more expensive than the previous option, but you receive your document faster.

USD 35.00

-

8 hours

.
Super Rush Procedure Time: If you want to have your document asap, this option is for you.

USD 60.00

-

4 hours

.
Get more information about the Rwanda Covid-19 Restrictions here
How can I apply for this document?
Aside from the Rwanda Covid-19 Restrictions, you must also get the Rwanda Passenger Locator Form before entering the country. This process is simple because it only has 3 parts:
Step one, complete the online request form with your personal details and choose the processing time.
Step two, examine all the information to avoid mistakes, and then continue with payment using your preferred payment mode.
Step three, attach the items needed to the form and terminate the process by clicking 'submit'.
Once you're ready with that, you'll have to wait for your locator form by email inbox.
Click here to start.
Is iVisa.com safe?
Yes, we offer a high-quality platform that won't put any information at risk. If you feel unsure about it, feel free to check our reviews.
Where can I read more information?
Get more details related to the Rwanda Covid-19 Restrictions on this page or feel free to contact our customer service center if you want to have personal assistance while applying.
iVisa.com Recommends
Rwanda is an East African country famous for having the Volcanoes National Park, a wide variety of gorillas, Mount Karisimbi, and Lake Kivu.
The Volcanoes National Park borders the Virunga National Park in the Democratic Republic of the Congo and the Mgahinga Gorilla National Park in Uganda. This park is known as a refuge for mountain gorillas, as well as being home to five of the eight volcanoes in the Virunga Mountain Range, which are covered in forests and bamboo.
In addition to this Park, in Rwanda, you can also visit the Nyungwe Forest, popular for its thick vegetation, which makes it quite picturesque for any traveler.
Another place you can visit is Mount Karisimbi. With its 4507 meters, it is the highest of the eight main volcanoes that make up the Virunga Mountains, which, as we mentioned before, is famous for its volcanic creations.
If you prefer more relaxing natural places, you can walk around Lake Ruhondo. You can also visit Lake Ihema and Lake Burera, which have similar environments.
To enjoy these places, don't forget to apply for your Rwanda Passenger Locator Form with us!