A Schengen visa is used to enter the Schengen area for business or tourist purposes for a short period. If you are thinking about visiting any of these countries, you need to get your Schengen visa for citizens of Cambodia. iVisa.com helps you to get your Schengen visa online without going through a lot of trouble.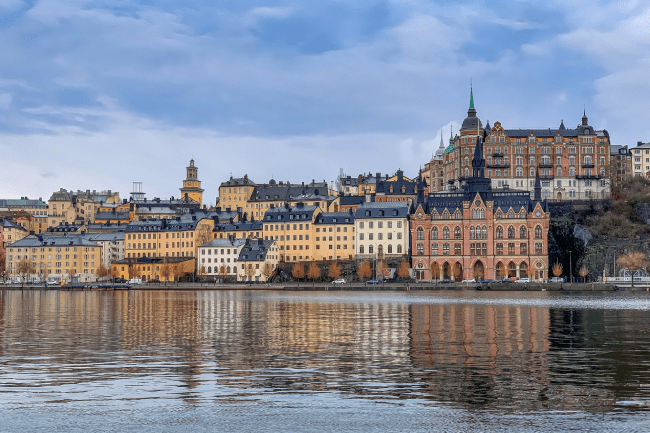 iVisa.com gives you a detailed description of the complete application process which can be easily completed in a few minutes. The process is simple and straightforward and can be done on your laptop or your phone or tablet. iVisa.com makes the process of applying for your visa hassle-free and takes away the trouble of running around to get it approved. The website is safe and easy to use and doesn't require much expertise.
What are the steps to apply for a Schengen visa?
First, visit iVisa.com.
Find the application form which is available on the website and fill it in.
Check for errors then proceed to the payment stage.
Attach the necessary documents and submit the application form.
iVisa.com will review your form and send it for further processing.
Your approved visa will be sent out via email.
Why make an advance application for your visa?
When you make an advance application you receive your documents before time and can make sure that there are no errors or mistakes. Leave the paperwork to us.
Frequently Asked Questions
Why do visitors need a Schengen Visa?
Schengen visa for citizens of Cambodia is a mandatory document without which you cannot travel to the Schengen zone. Even if you have the passport of your country of residence you also need the Schengen visa. Both these documents are necessary.
What is the processing cost?
Standard Processing is the most basic processing and costs the minimum amount.
Rush Processing gives you faster processing than standard processing and costs a bit more.
Super Rush Processing is the fastest method to get your application processed.
What documents are required to apply?
A passport, which is valid for at least 6 months.
Your photograph in passport size.
A valid email address to fill out the application form
Payment options like PayPal or a credit or debit card to pay the processing cost.
How long can I stay with my Schengen visa?
Schengen visa for citizens of Cambodia allows you to stay for a short period of 90 days per entry for business and tourist purposes. You can apply for your visa through the iVisa.com website.
How long does a Schengen visa stay valid for?
The Schengen visa for citizens of Cambodia stays valid for a maximum time of 180 days and you must re-apply if you want to visit again.
Is the iVisa.com website safe to use?
Yes, iVisa.com is safe as well as convenient. You can use the website to apply for your Schengen visa for citizens of Cambodia if you wish to travel to any of the Schengen countries. Your information stays protected with this website and you get 24/7 customer service.
Where can I get more information?
To obtain more information on Schengen visa for citizens of Cambodia visit the iVisa.com website. Chat to us
iVisa.com Recommends
Suomenlinna Fortress is one of the largest sea fortifications built by the Swedish people. You can take a guided tour of this beautiful island and its attractions when you visit this fascinating country. iVisa.com recommends you to explore this beautiful fortress and delve into Swedish history. Churches are a must-visit when you are in Finland. Uspenski Orthodox Cathedral, Lutheran Cathedral, and the Temppeliaukio Church are the most popular Helsinki churches. These are decorated with beautiful paintings and have great architecture. They are worth visiting during a tour of Scandinavia.
If you are in Finland you should aim to glimpse the Northern Lights, which is sure to be a once-in-a-lifetime experience. Finland is one of the top countries from where you can see the beautiful Aurora Borealis between September and March. To experience the famous midnight sun, you can visit the town of Rovaniemi where the Arctic Circle passes through Finland. The city is best known as the home of Santa Claus and you can visit the Santa Claus Village here. You can also visit the museum in this city to learn about the geology and meteorology of the Arctic region. Head to iVisa.com and apply for your Schengen visa for citizens of Cambodia today.