A Schengen visa is a mandatory document if you wish to enter the Schengen area, which comprises a total of 26 countries. You need to obtain your Schengen Visa for citizens of Congo if you want to travel to any of these countries for business or tourist purposes. With your Schengen visa, you can stay in the Schengen area for 90 days. Apply for your visa on the iVisa.com website and obtain it without any trouble.
iVisa.com provides you with a detailed description of the application process and it can be completed in a couple of minutes. The application process is easy and understandable and doesn't require multiple attempts. iVisa.com makes the process of applying for your visa effortless and phas great customer care service in case you need it. Apply for your Schengen visa today and take a tour of the beautiful European countries that are a part of this area.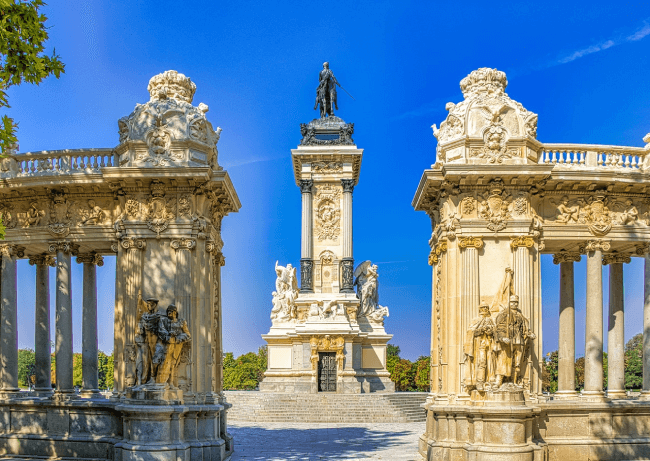 What are the steps to apply for a Schengen visa?
First, visit iVisa.com.
Fill in the application form available on the site.
Pay the processing fee.
Submit the application along with the requisite documents.
iVisa.com will check your eligibility and send on your application for further processing.
The approved visa is sent to you through email.
Why apply in advance?
An advance application is advised because it makes sure that you receive your documents on time. In case your application is rejected due to an error, the advance application gives you ample time to reapply and obtain your visa before your scheduled trip.
Frequently Asked Questions
Do I need a Schengen visa?
Yes, you need a Schengen Visa for citizens of Congo if you want to visit any of the countries in the Schengen area. It is a mandatory document along with the passport of your country of residence.
What is the processing cost?
Standard Processing costs the minimum and takes the longest time.
Rush Processing is slightly quicker than standard processing.
Super Rush Processing is the fastest method of application processing.
What are the required documents?
Valid passport.
Your photograph in passport size.
A valid email address to fill in the application
PayPal account or credit or debit cards to make payment.
For how long can I stay with the visa?
Schengen Visa for citizens of Congo allows you to stay in the Schengen area for a maximum of 90 days every time you enter. You can enter multiple times but on each entry, you can only stay for the given amount of time Apply for your visa through the iVisa.com website.
What is the validity of the visa?
The Schengen Visa for citizens of Congo stays valid for 180 days.
Is the website iVisa.com safe to use?
Yes, iVisa.com is user-friendly, safe, and a very convenient website to use. Apply for your Schengen Visa for citizens of Congo if you wish to travel to any of the Schengen countries. Your information is well protected and stays safe on our website, and the process of application is easy and understandable.
Where can I gain more information on the Schengen visa?
iVisa.com website provides you all the details about the application process. If you want to obtain more information on Schengen Visa for citizens of Congo you have to visit iVisa.com. To get more details about how to apply or the required documents visit now.
iVisa.com Recommends
Poland has a breathtaking natural beauty which includes national parks, mountains, beautiful coastlines, and some of the oldest salt mines. iVisa.com recommends you explore the Wieliczka Salt Mine, which is the longest working salt mine and has now become an amazing attraction for tourists. The old marketplace in Warsaw dates back to the 13th century. Although most of it was destroyed during World War 2, some of the Gothic structure still stands today. You will enjoy the mix of medieval architecture and colorful Renaissance buildings. At the marketplace square, there is a bronze statue of a sword yielding mermaid from the 19th century. Malbork Castle was built by the Teutonic Knights and serves as a museum today. It has several historical collections and artifacts on display. Poland is a beautiful country and a great destination for both history and nature lovers. There is rich art and culture in the cities of Poland and it is all worth exploring.
Apply for your Schengen Visa for citizens of Congo on iVisa.com today to explore this wonderful country with its unique charm.