At the risk of sounding like the understatement of the year, 2020 has been a weird one. One of the worst pandemics to hit human civilization ravaged the entire world, pulling all international travel to a standstill. We were slow to react to the worldwide effects of the disease and, as a result, international travel hasn't fully recovered yet.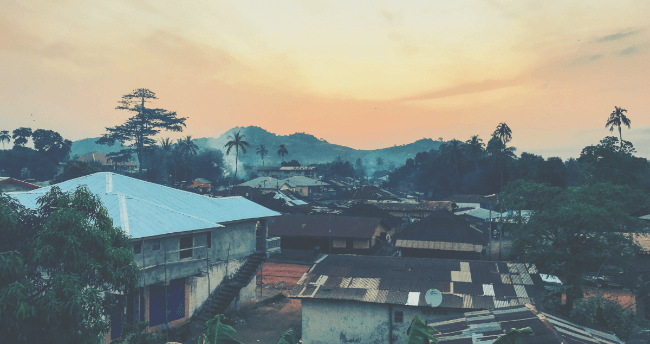 As with a large part of the rest of the world, the threat of COVID in Sierra Leone is a very real one, so much so that many governments are advising their citizens against all non-essential travel to the country. Only those with mandates to give aid, as well as those traveling to Sierra Leone for work, family emergencies, or for medical reasons will be allowed into the country. But they will all need to be aware of testing protocols and Sierra Leone isolation requirements during COVID-19.
Frequently Asked Questions
Do I need a COVID vaccine or vaccination certificate to enter Sierra Leone?
No, you don't. As of today, COVID-19 vaccination passports or certificates are not obligatory to enter Sierra Leone. Now if you are a COVID-19 vaccine certificate holder, you won't need to quarantine. You are considered vaccinated if all doses of a vaccine against SARS-Cov-2 have been administered at least two weeks before traveling.
Since information may change quickly, we advise you to follow up on the latest Sierra Leone travel updates and/or contact your local embassy.
Is there a facility where I can get the COVID test done before I go to Sierra Leone?
For arriving passengers, they need to have their COVID test done at a reputable health facility in the country where they are staying before traveling to Sierra Leone. The test data should be within a week of the date of arrival. Once they are at the port of entry, swabs will need to be taken from them and they are allowed to go in after that. They may, however, need to provide a Health Declaration Form on top of other documents.
Do I need a negative COVID-19 test result to enter Sierra Leone?
COVID test on arrival: Unvaccinated travelers will be tested on arrival.
COVID test exemptions: Children under 5 and fully vaccinated travelers.
Will I need to quarantine when I arrive in Sierra Leone?
Quarantine requirements: Unvaccinated travelers tested on arrival need to quarantine until receiving the negative results.
Quarantine exemptions: Fully vaccinated travelers.
What is the protocol for those who tested positive for the coronavirus?
If your PCR test done at the airport came up positive, Sierra Leone isolation requirements during COVID-19 calls for your isolation from other people and get a swab test done. Your quarantine period at the hotel will only be until the result of the swab test comes out. If it's negative, you will be released from quarantine but will be required to strictly follow health and safety precautions while inside the country. If the result turns out to be positive and you are displaying symptoms, you will be taken to a treatment center for more stringent medical procedures.
Are there people who are not required to undergo COVID testing?
Most travelers need to have a test done upon arrival at a Sierra Leone airport. The only ones who are exempt from this rule are travelers who are 5 years old or below. The others will have to have swabs taken when they are at the port of entry, as an added requirement aside from a Health Declaration Form.
How much will each passenger pay for the COVID test?
All the testing done within Sierra Leone soil will be paid for by the traveler. That means that the test at the airport for arriving passengers and the test at a designated location for departing travelers will need to be taken care of without financial assistance from the Sierra Leone government.
For arrivals, there is an $80 fee for completing the online form for the test. Departing passengers who chose the regular service will pay Le 500,000.00 or about $51.00 for the swab to be taken at a government facility. Those who paid Le 700,000.00 or around $71.00 for the premium service get to state where the swab will be taken.
Why should you use iVisa.com to apply for travel documents?
In order to make sure that your application for travel documents like Health Declaration Forms doesn't encounter any snags, you shouldn't be using any service other than iVisa.com. The platform ensures that you get exactly the document that you paid for. And the website's security protocols will protect your information from unauthorized access.
What's the best way to contact you for assistance?
If you need help with something, don't hesitate to chat with our friendly agents. Go to iVisa.com and use the chat feature on the website. You can also browse the pages for information that you may need. For other questions or concerns, let us know by dropping us an email at [email protected].