There's a lot to be said about the new decade, and eventful may be one of the understatements that you can use to describe the crazy start to the 2020s. What has really marked 2020 as one for the books is the pandemic that developed in a remote region of mainland China and grew to spread to the whole world, changing many things about how humans lived, most notably the way people traveled.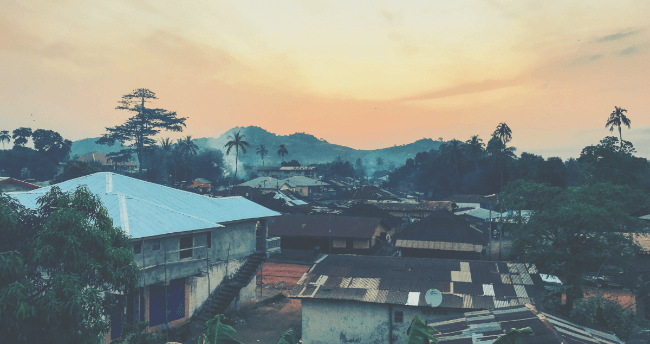 Even if the world is recovering from the effects of the pandemic, there is still a very high risk of countries importing cases of COVID-19 from travelers that attempt to enter their borders. In order to protect the locals from being infected and starting another wave of the pandemic, most countries are implementing restrictions and precautions for the arrival and departure of visitors. This is especially true for a small nation like Sierra Leone, with its inadequate medical services. There is a process on how citizens of Kenya can enter Sierra Leone during coronavirus. Continue reading and find out what it is.
Frequently Asked Questions
Do I need a COVID vaccine or vaccination certificate to enter Sierra Leone?
No, you don't. As of today, COVID-19 vaccination passports or certificates are not obligatory to enter Sierra Leone. Now if you are a COVID-19 vaccine certificate holder, you won't need to quarantine. You are considered vaccinated if all doses of a vaccine against SARS-Cov-2 have been administered at least two weeks before traveling.
Since information may change quickly, we advise you to follow up on the latest Sierra Leone travel updates and/or contact your local embassy.
Do I need a negative COVID-19 test result to enter Sierra Leone?
COVID test on arrival: Unvaccinated travelers will be tested on arrival.
COVID test exemptions: Children under 5 and fully vaccinated travelers.
Will I need to quarantine when I arrive in Sierra Leone?
Quarantine requirements: Unvaccinated travelers tested on arrival need to quarantine until receiving the negative results.
Quarantine exemptions: Fully vaccinated travelers.
Is there really a way for Kenyans to get into Sierra Leone's borders during the pandemic?
Sierra Leone is working really hard to minimize the incidence of imported COVID cases, hence the implementation of strict guidelines on how travelers can enter its borders. The process might be quite complex and expensive, but note that the protocols are in place to make sure that the importation of COVID cases is eliminated.
Kenyans must go to the Sierra Leone official travel website so they can start the application for travel authorizations to enter the country. The application needs the traveler to prove that he has a PCR test with negative results done no earlier than seven days prior to his intended date of arrival. He also needs to fill in his contact information, and upload a clear digital photo of the information page on his valid passport. Aside from all of these, he may also need to apply for a Health Declaration Form.
Are there a lot of tests that I must undergo during my stay in Sierra Leone?
There are two tests that you need to have before you are allowed to enter the country. Samples for an RDT and PCR test will be taken upon the traveler's arrival at the airport. Once the collection is complete, the traveler is allowed to get inside the country but will need to adhere to safety precautions very strictly. Travelers who are preparing to exit will need one PCR test, and they need to time the test so that the document will still be valid when they get to their next destination.
All travelers arriving from India, Turkey, Brazil, and Argentina need to quarantine for 8 days. However, if travelers arriving from these countries have been fully vaccinated, they won't be required to quarantine. However, they are still required to be tested at the airport.
Who will be responsible for the cost of the test and the isolation protocols?
It is common practice by most countries to get payment for COVID testing and the quarantine process from the travelers. Including the test for the authorization, there are a total of 4 COVID tests that each traveler to Sierra Leone must undergo. Each traveler could rack up more than $300 for testing fees alone. The cost could go higher if you factor in the payment for quarantine facilities. Add to that the cost of a Health Declaration Form and you could be looking at $500 for each traveler, at least.
What service is the best one to use when applying for documents for travel?
iVisa.com is the complete package when it comes to travel document platforms. It has the track record and experience to ensure that every application results in the travel document desired. And the website itself is so secure that only authorized users can view sensitive customer information.
How do I reach out to you guys for assistance?
For any questions or concerns, you can send us an email at [email protected]. Or you can chat with our reps by going to iVisa.com and using the chatbox.