At the moment, there are a number of countries in the world that do not recommend traveling to Sierra Leone due to the COVID-19 pandemic, at least those who are traveling for non-essential purposes. This may not stop travelers from going into the tiny nation, but they need to be aware of the restrictions implemented by Sierra Leone's government.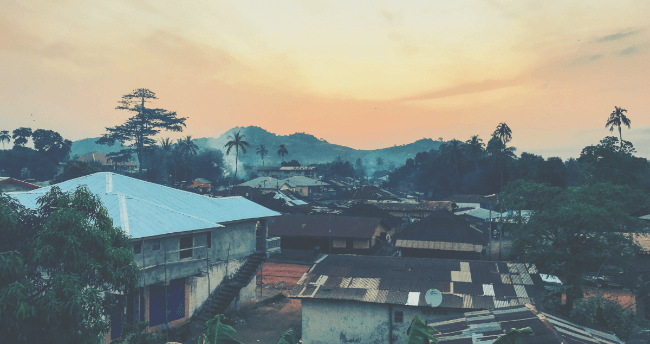 Most countries are still reeling from the devastating effects of the COVID-19 pandemic, not the least of which is this small country in Africa. If you are set on discovering how citizens of South Africa can enter Sierra Leone during coronavirus, you also need to know that facilities and resources for medical resources may not be adequate for everybody's needs.
Frequently Asked Questions
Do I need a COVID vaccine or vaccination certificate to enter Sierra Leone?
No, you don't. As of today, COVID-19 vaccination passports or certificates are not obligatory to enter Sierra Leone. Now if you are a COVID-19 vaccine certificate holder, you won't need to quarantine. You are considered vaccinated if all doses of a vaccine against SARS-Cov-2 have been administered at least two weeks before traveling.
Since information may change quickly, we advise you to follow up on the latest Sierra Leone travel updates and/or contact your local embassy.
What are the entry requirements for citizens of South Africa?
Citizens of South Africa need to present a few documentary requirements aside from a Health Declaration Form which they can apply for online. They need to go to the Sierra Leone government's travel website and apply for entry or departure. The website requires a scanned copy of the information page of the applicant's passport. It also needs the applicant to upload a digital copy of a COVID-19 swab test done pre-departure.
Rounding out the requirements is a valid email and contact number where the applicant can be reached for updates, as well as their place of residence inside the country.
Do I need a negative COVID-19 test result to enter Sierra Leone?
COVID test on arrival: Unvaccinated travelers will be tested on arrival.
COVID test exemptions: Children under 5 and fully vaccinated travelers.
Will I need to quarantine when I arrive in Sierra Leone?
Quarantine requirements: Unvaccinated travelers tested on arrival need to quarantine until receiving the negative results.
Quarantine exemptions: Fully vaccinated travelers.
Do I need COVID testing prior to entry and where can I get it done?
Every traveler who wants to go to Sierra Leone, or exit from the country, needs to have a COVID test done. Besides the test result that would allow a visitor to apply for entry, the passenger also needs to have a sample taken upon arrival at the airport. He can leave the airport once the sample is taken but he has to follow health and safety precautions implicitly and strictly until the results come out. You will also need to stay at the place where you plan to complete the quarantine protocols.
What happens if I test positive?
When your post-arrival test result comes out positive, there are two things that can happen. If you test positive without showing any symptoms of the disease, you will be allowed to stay at the place where you isolate yourself until you have been deemed safe and virus-free or until you start to display symptoms.
On the other hand, if your test result is positive and you are showing COVID symptoms, you will be transferred to a government facility where you will be monitored and treated until you are disease-free.
All travelers arriving from India, Turkey, Brazil, and Argentina need to quarantine for 8 days. However, if travelers arriving from these countries have been fully vaccinated, they won't be required to quarantine. However, they are still required to be tested at the airport.
Will my 5-year old son needs to be tested for COVID-19 at the airport?
Travelers who are 6 years of age or older need to have a sample for a COVID-19 test taken at the airport, on top of presenting a Health Declaration Form upon entry. Those who are younger will not be required to do so.
How long is the wait time for the test result?
All test results, both for arriving and departing passengers, will be available within 48 hours of sample collection. It's essential for departing travelers to time their test date with their travel date since they have to be sure that they are not infected with COVID-19 before they exit Sierra Leone.
Where do I go for all my travel documents?
With years of experience in the business and committed agents at the helm, iVisa.com will make sure that you get the document that you are paying for, every single time. On top of that, the website is so secure that customer information is in no danger of being leaked.
How can I get in touch with your reps?
The best way to do that is to use iVisa.com's chat feature. Alternatively, you can drop us an email with your questions to [email protected].