2020 has been a year for the books, what with all that went on. One of the most prominent events that happened was the COVID-19 pandemic that took the world by surprise. A lot of changes had to be made and a lot of concessions were given just to make sure that the disease would not spread any further than it already had.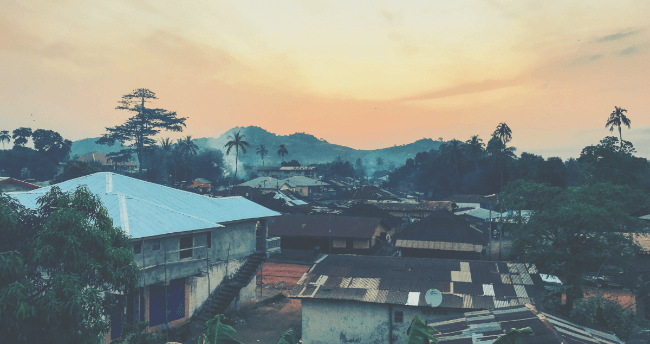 Nations in Africa, unlike most of the rest of the world, have not been affected too much by the pandemic. For some reason, they have been spared the multitudes of deaths caused by the coronavirus. Sierra Leone is no exception. As of September of 2020, there are fewer than 100 deaths caused by COVID-19 in the tiny nation. But even then, the threat of the disease is still very real and very high. That is why only those who have family emergencies, are traveling for work, medical reasons, and those who are giving humanitarian aid are recommended to travel into the country.
Frequently Asked Questions
Do I need a COVID vaccine or vaccination certificate to enter Sierra Leone?
No, you don't. As of today, COVID-19 vaccination passports or certificates are not obligatory to enter Sierra Leone. Now if you are a COVID-19 vaccine certificate holder, you won't need to quarantine. You are considered vaccinated if all doses of a vaccine against SARS-Cov-2 have been administered at least two weeks before traveling.
Since information may change quickly, we advise you to follow up on the latest Sierra Leone travel updates and/or contact your local embassy.
How can citizens of Australia enter Sierra Leone during the coronavirus pandemic?
As stated above, only those who are traveling for very important or essential reasons are recommended for international travel. With that said, it is still possible to enter Sierra Leone even if the purpose of the visit is not that important. The first thing you need to do is to get a COVID test done before your trip. The test should be done within 7 days of arrival. Then you have to complete an online form to have another COVID test sample taken on arrival. That's on top of the application for a Health Declaration Form. You will be allowed to enter the country once the sample is taken but you need to obey their health regulations on COVID while you are inside their borders.
Do I need a negative COVID-19 test result to enter Sierra Leone?
COVID test on arrival: Unvaccinated travelers will be tested on arrival.
COVID test exemptions: Children under 5 and fully vaccinated travelers.
Will I need to quarantine when I arrive in Sierra Leone?
Quarantine requirements: Unvaccinated travelers tested on arrival need to quarantine until receiving the negative results.
Quarantine exemptions: Fully vaccinated travelers.
Where is the pre-entry test supposed to be done?
The test itself will be done in accredited laboratories. However, the sample will be taken from the passenger while he is still at the airport. He will only be allowed inside the country when the sample is on the way to the lab. Until the results are out, within 2 days max, the passenger must follow safety protocols while inside Sierra Leone's borders. If the government needs him to undergo quarantine, then he needs to go on quarantine.
What will the government do if the passenger tests positive for coronavirus?
If the pre-entry PCR test yielded positive results for the virus, the passenger will have to be quarantined until such time that a swab test can be done and the results come out. If the second test comes out positive and the passenger is showing symptoms, he will be transferred to a government facility for treatment. If it is positive but there are no visible symptoms, he will complete his quarantine at the place where he is currently staying until such time that he is deemed healthy and COVID-free.
All travelers arriving from India, Turkey, Brazil, and Argentina need to quarantine for 8 days. However, if travelers arriving from these countries have been fully vaccinated, they won't be required to quarantine. However, they are still required to be tested at the airport.
Would I have to pay for all these tests?
Yes, the cost of all these tests will be shouldered by the traveler. Not only will the traveler be responsible for the payment for the pre-entry test, but for the pre-departure and confirmation tests as well. The pre-entry test costs US $80.00 to be paid while completing the online form. You should also apply for the Health Declaration Form at iVisa.com while you're online since you will need it on top of all the other documentary requirements.
What's your recommendation on services for travel documents?
There is only one name that comes to mind. iVisa.com has years of experience getting customers the travel documents that they are looking for. There is also the website, whose security allows no unauthorized access to customer information.
How can I contact your reps for help?
The best way is to use the website's chat feature to chat live with our reps. You can also use the site to browse for information that you may need. Or send us an email at [email protected] if you prefer.