One of the least affected areas in terms of the recent pandemic are Africa and Sierra Leone. Both have the lowest incidence of the disease in the continent. Aside from that, the total number of deaths attributed to COVID-19, including imported cases, number less than a hundred as of September 2020. Still, there is a great risk of importing the disease from travelers so the Sierra Leone government is doing all it can to make sure that COVID cases and deaths remain low.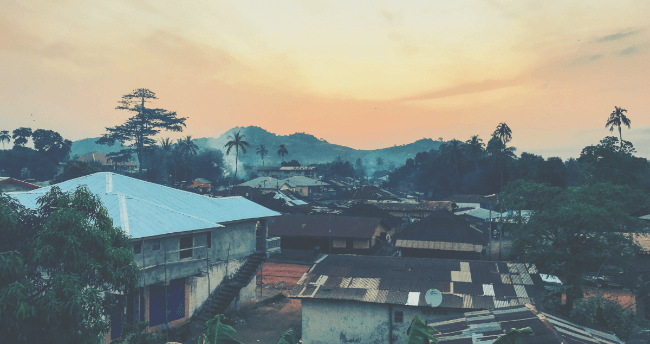 Of course, there are restrictions when it comes to entry and exit of travelers (by virtue of the agreement between nations), but it is not impossible to enter this tiny African country. Non-essential travel may not be recommended at the moment, but it is certainly not out of the question. However, there are a lot of constraints when trying to enter or exit the country, and the risk rests squarely on the traveler's shoulders. Continue reading and learn how citizens of Indonesia can enter Sierra Leone during coronavirus.
Frequently Asked Questions
Do I need a COVID vaccine or vaccination certificate to enter Sierra Leone?
No, you don't. As of today, COVID-19 vaccination passports or certificates are not obligatory to enter Sierra Leone. Now if you are a COVID-19 vaccine certificate holder, you won't need to quarantine. You are considered vaccinated if all doses of a vaccine against SARS-Cov-2 have been administered at least two weeks before traveling.
Since information may change quickly, we advise you to follow up on the latest Sierra Leone travel updates and/or contact your local embassy.
Do I need a negative COVID-19 test result to enter Sierra Leone?
COVID test on arrival: Unvaccinated travelers will be tested on arrival.
COVID test exemptions: Children under 5 and fully vaccinated travelers.
Will I need to quarantine when I arrive in Sierra Leone?
Quarantine requirements: Unvaccinated travelers tested on arrival need to quarantine until receiving the negative results.
Quarantine exemptions: Fully vaccinated travelers.
What's the process for letting Indonesians get into Sierra Leone?
An authorization to travel to Sierra Leone is the first thing that Indonesians need to acquire if they want to enter the country. The application can be completed at the official travel website of the Sierra Leonean government. You only need to have proof that you had a PCR test done, with a negative result, within a week of your intended arrival date. You also need to upload a digital photo of the information page of your valid passport. If you are given authorization to travel to the country, you can then try to obtain a Health Declaration Form.
How many more COVID tests need to be done before I can enter?
Technically, you only need to have samples taken for the actual tests at the airport. The samples will be transported to the lab. Two samples will be taken for each passenger, one for an RDT test and another for a PCR test. The traveler will then be allowed to leave the airport once the samples are acquired but he will need to follow safety rules and precautions while the PCR test results aren't available yet.
Are there any exemptions to the COVID testing?
Those who are five years old or younger are not required to do the COVID testing inside Sierra Leone borders. Only those who are six years and older will have to be tested for the virus. The travelers will have to pay for each individual test done on themselves or their group. Plus, they will also be paying for the costs accumulated by the quarantine procedure.
What if I am unable to upload my documents for authorization?
You will need to upload all required documents while applying for the travel and entry authorization. Otherwise, you will not be allowed to travel to Sierra Leone. You may also need to present a Health Declaration Form on top of your other documents so you can enter the country.
Is there a service that you would recommend for acquiring travel documents?
In terms of successful applications and experience in the service, iVisa.com comes to mind first. And there is the fact that the website's security software protects all information from being stolen.
I need answers. How can I reach you?
You can ask our reps by using the chatbox on iVisa.com or by sending an email to [email protected]. You may also go to the website for more information.