The situation with the COVID-19 pandemic is improving globally and various countries and regions are implementing procedures to control the infection. Singapore, in particular, will put gradual changes into effect as they aim to re-open their borders for international travel. In this regard, they will be updating their border control measures, bearing in mind the things that they know so far about the virus, its pathology, and transmission. They will also consider the developments that other countries are implementing.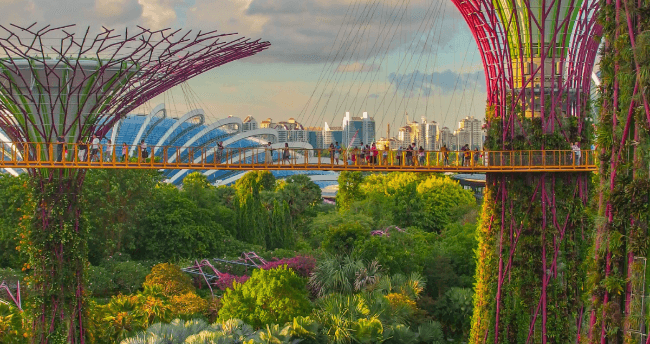 This article discusses Singapore's processes and procedures to deal with inbound travelers wanting to enter the country. Read on and find out what they are.
FREQUENTLY ASKED QUESTIONS
What is the SHN?
The SHN or 14-day Stay-Home Notice for all Travelers is equivalent to the self-isolation protocols that some countries, particularly in the EU and the Schengen Area, require from most travelers that try to enter their borders. The SHN has last been updated on July 20th, 2020 and it states that all inbound travelers (that includes citizens of Singapore, Long Term pass holders, and permanent residents) are required to subject themselves to a 14-day stay at a designated SHN facility.
All inbound travelers looking to enter the country who stayed in Macau, Brunei Darussalam, New Zealand, Mainland China, Taiwan, Republic of Korea, Vietnam, and Australia (except the state of Victoria) will be allowed to serve their SHN outside SHN facilities. Permanent residents, long term pass holders, and Singapore citizens may serve their SHN at a residence that they or any family member owns. They can also do their SHN in any suitable accommodation; the cost will be out of their own pocket.
Travelers will need a Health Declaration Form to be able to enter the country so they should get one before they travel to Singapore.
Do I need a COVID vaccine or vaccination certificate to enter Singapore?
Yes, Singapore has been taking steps to restore travel within its borders. Travelers aged 12 and older need to display the COVID vaccine passport or vaccination certificate to enter Singapore.
Accepted vaccines are Pfizer, Moderna, AstraZeneca, Covishield, Janssen, Sinopharm, Sinovac, Covaxin, Novavax.
Since information may change quickly, we advise you to follow up on the latest Singapore travel updates and/or contact your local embassy.
Do I need a negative COVID-19 test result to enter Singapore?
COVID test prior to arrival: PCR or antigen test within 48 hours.
COVID test upon arrival: PCR test on arrival for unvaccinated travelers.
COVID test exemptions: Children under 2 and fully vaccinated travelers.
Do I have to quarantine once I get to Singapore?
Quarantine requirements: 7-day quarantine.
Quarantine testing: PCR on day 7 for unvaccinated travelers
Quarantine exemptions: Fully vaccinated travelers.
Are all inbound travelers required to be tested?
Some travelers who are trying to enter Singapore may be required to submit to testing for the presence of the virus before they can be officially let into the country. Once they are inside Singapore's borders, they will be serving their 14-day SHN at their designated facility or at their place of residence. Before the end of that period, there will be another round of testing as per the new testing regime as implemented by the government.
Who will shoulder the costs of the COVID-19 testing and the SHN at the designated facilities?
Inbound travelers entering Singapore who may need to be tested for COVID-19 before entry will pay for the test. And before their SHN ends, they will have to pay for the testing that will complete the process. For the Stay-Home-Notice, inbound travelers who are not Permanent Residents or citizens of Singapore will need to pay for the SHN at dedicated SHN facilities or suitable accommodation of their choice, wherever applicable. Before they enter the country, they will have to get a Health Declaration Form, and the best time to get one is before traveling to Singapore.
Who needs a Health Declaration Form?
The Singapore Ministry of Health will require all travelers (this includes permanent residents, long term pass holders, and citizens of Singapore) who wish to enter the country to get a Health Declaration before they proceed with clearance fo immigration. They can complete the form before their arrival at the airport to save time. British citizens can get the form using the iVisa.com platform.
Is iVisa.com as safe as they say?
The iVisa.com service is one of the safest platforms around. The website is protected by top software that ensures no information can be accessed by an unauthorized person.
Where is the place to go to for information?
Looking for information about online documents and travel? The iVisa.com website is your best bet. Drop us an email at [email protected] for answers to your questions or concerns.