There is a vast improvement in the global situation regarding the recent outbreak. This improvement comes in the heels of the implementation of various region's procedures aimed at curbing the spread of the infection.
Singapore, specifically, is going to make gradual changes to their policies as they are planning to re-open the country for international travel again. The country will be revising its procedures on border control, self-isolation, and testing for the virus while keeping in mind all the things that they have learned about the virus thus far. They will also integrate what other countries have developed for stopping the outbreak.
Continue reading and find out how Singapore is planning to handle inbound travelers who wish to enter the country.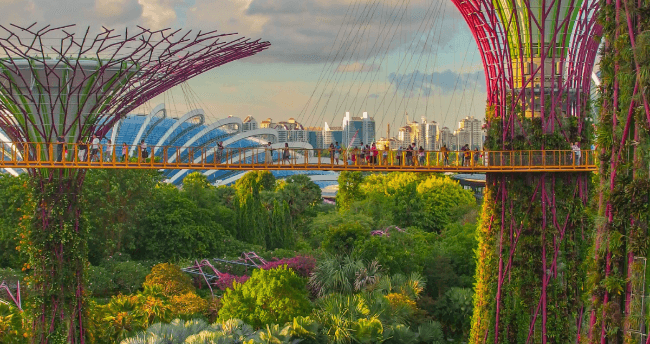 FREQUENTLY ASKED QUESTIONS
What do we know about the SHN?
The Stay-Home Notice for all Travelers or the SHN is akin to the self-isolation programs that many countries in the Schengen Area or the European Union are adopting. This is a program that requires most travelers to stay for 14 days at a SHN facility or at their place of residence. At the time when it was last updated, the program states that all travelers will be subject to this program, including permanent residents, Singapore citizens, and long term pass holders.
All inbound travelers to Singapore who stayed in New Zealand, Republic of Korea, Taiwan, Brunei Darussalam, Mainland China, Macau, Australia (except Victoria), and Vietnam are allowed to have the 14-day SHN served outside the designated SHN facilities. In the case of long term pass holders, Singapore citizens, and permanent residents, they will be able to serve their SHN at their residence or at a place of residence that a family member is known to own. If they serve their SHN in any suitable accommodation other than their home, they are going to shoulder the cost of their entire 14-day stay.
Regardless of whether they will need to subject themselves to the SHN or not, all travelers to Singapore, including Canadians, will be required to present a Health Declaration Form before they will be allowed to enter the country, so it makes sense to get one before they travel.
Do I need a COVID vaccine or vaccination certificate to enter Singapore?
No, it';s not necessary. COVID vaccine or vaccinated certificates are not necessary to enter Singapore. Since information may change quickly, we advise you to follow up on the latest Singapore travel updates and/or contact your local embassy.
Do I need a negative COVID-19 test result to get a visa?
Fully vaccinated travelers aged 13 and older are exempt from showing a negative PCR or antigen test result if they can show a vaccination certificate. Unvaccinated or not fully vaccinated travelers must still show a negative PCR or an antigen test result taken within 48 hours before departure.
Do I have to quarantine once I get to Singapore?
Quarantine requirements: There are no quarantine requirements.
Will all travelers inbound to Singapore be tested?
Yes, testing for the presence of COVID-19 is a must for all travelers, at least when the SHN is almost finished. Some may be required to submit to testing prior to being cleared for entry, but all of the travelers who will be requested to submit to the SHN will have a mandatory COVID-19 test before the end of their self-isolation, per the testing regime that the government of Singapore is implementing.
Click here to process your Health Declaration.
Who needs to assume the payment for COVID-19 testing and the SHN?
As stated above, some travelers that wish to enter Singapore may need to be subjected to testing before they are cleared to enter the country. And, all of them will have to be tested for the presence of the infection after they serve their 14-day Stay-Home-Notice at their residence or at a designated SHN facility. The traveler will be liable for the fees and other costs incurred by the testing before entry and before the end of the SHN period, as well as the cost of the SHN if it is served in a dedicated facility. They will also have to get a Singapore Health Declaration Form before they arrive in the country.
Will all travelers need a Health Declaration?
The Ministry of Health in Singapore requires all inbound travelers to get a Health Declaration if they want to enter the country. Canadians can complete this form before they arrive at the airport, and they will be able to get one using iVisa.com.
How safe is iVisa.com?
The iVisa.com platform has been around a long time and has not suffered a security breach in all that time. It is protected by security software that makes sure nobody can access customer information.
I may need more information. Where can I get it?
For more information on travel documents and online application for the same, head to the iVisa.com website or you can send an email to [email protected].