Spain, located in the European Union, is a country with much history, where you can find beautiful beaches, small towns dating back to medieval times, and delicious food. If you need a Schengen visa to visit Spain, one of the requirements is taking out the right travel insurance.
Travel insurance is a requirement when applying for a Schengen visa for Spain. And it is not only required but also recommended. Travel insurance allows you to enjoy your trip, protected from the financial consequences of any unforeseen event that may arise.
At iVisa, our executives will help you by giving you all the information you need to apply for your Schengen visa for Spain, including the costs and coverage of the travel insurance requirement.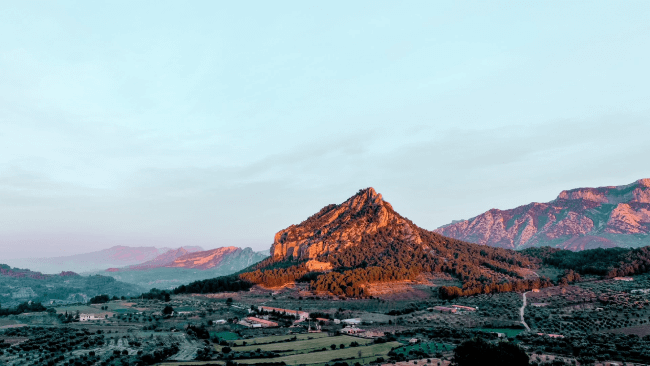 What is a Spain Schengen visa travel insurance?
Spain visa travel insurance is mandatory for anyone who wants to apply for a Schengen visa to visit one or more member states, including Spain. It's a travel medical insurance for people visiting for a short time, like on holidays or for business meetings. With this type of insurance, you must be covered for travel to other Schengen countries too.
The travel health insurance coverage must meet the Schengen visa travel insurance requirements and must be taken out with a certified insurance company.
Who must have Schengen travel insurance to visit Spain?
Any person applying for a Schengen visa to visit Spain or another Schengen country must present a certificate for travel insurance that meets the requirements.
Even if you do not need a Schengen visa to visit the country, it is advisable to always travel with medical insurance, as medical expenses in another country can be very high. In the event of a minor accident, COVID-19 treatment, or flight cancellation, travel insurance gives peace of mind to assist with any issue that may arise.
Requirements and coverage for Schengen travel insurance to visit Spain
The minimum Schengen visa insurance coverage requirements are as follows:
A minimum coverage of EUR 30,000.

Must be valid in all 26 countries of the Schengen area.

Must be valid for the entire time you are in the Schengen area.
Additionally, Schengen visa insurance plans usually cover the following:
Medical treatment: If you have an accident or illness, the insurance will cover medical costs, including hospitalization, doctor's visits, surgery, and prescription drugs.

Medical and repatriation costs: In case you need to be evacuated to your country due to a medical emergency or accident, and in the case of death, repatriation of the body.

Trip interruption: If you need to return to your country before the trip ends for emergency reasons, the insurance will reimburse part of the non-refundable expenses.

Flight delay or cancellation: If there is a flight delay or cancellation due to technical problems with the aircraft, the company may pay for accommodation and meals during the time it takes to change to another flight.

Lost luggage: If the luggage is lost and not recovered, the company will reimburse part of the value of the contents of the luggage.
If you contract COVID-19 while traveling, some travel insurance companies can offer COVID-19 insurance coverage for medical expenses for treatment, but only if you meet the requirements established by the World Health Organization.
How to obtain Spain Schengen Visa travel insurance
There are a number of companies that are familiar with the Schengen visa requirements that offer a travel insurance policy that you can buy online.
The majority of travelers purchase individual Schengen travel health insurance policies for the duration of their trip in Spain and Europe. Additionally, they determine whether they plan to do extreme sports, bring valuables, and other considerations. Europ Assistance and AXA are trustworthy insurance providers for Spain Schengen Visa applications.
Both insurance companies are recognized by most European embassies and consulates. Your travel insurance can also be canceled for free if your Schengen visa application is denied.
How much does Spain Schengen visa insurance cost?
The cost of travel insurance to apply for a Spain Schengen visa depends on the following factors:
The age and health status of the person traveling.

The selected coverage.

Duration of the trip.
For a pleasant trip and to be protected in case of unforeseen events, it is important to evaluate all the factors when determining the price and coverage of travel insurance.
COVID-19 restrictions and regulations in Spain
If you are traveling to Spain you must show valid proof of one of the following upon entry, in addition to a valid visa:
Fully vaccinated travelers: Present valid proof of vaccination. You do not need to present a pre-departure PCR test result. Spain does not require proof of full vaccination for children under 12 years of age.

Non-vaccinated travelers: Must show a negative COVID-19 PCR test taken within 72 hours before departure or an antigen test taken within 24 hours before departure. Alternatively, if you are not vaccinated but have recovered from COVID-19 in the last 6 months, you can show a recovery record to prove your COVID-19 status upon entry to Spain.
Where can I contact you?
Please let us know if you have any questions or need additional information. Any questions you may have will be answered by our excellent iVisa customer service team via online chat, 24 hours a day. You can also email us at [email protected].