Would you like to relocate to Switzerland from a non-EU country? Citizenship can be obtained through the Swiss Residence Program. Anyone from a third country can participate in this investment scheme and travel, work, and study in Switzerland as long as they reside there. Get an overview of the different investment options and how to apply for the Swiss Golden Visa Program.
Foreign investors often use the popular Golden Visa programs in Europe to live, work, and travel visa-free within the Schengen zone. This article explains applying for the Swiss Residence Permit through Swiss company formation or investment.
Are you interested in visiting Switzerland to see if it suits your lifestyle and needs? To comply with visa requirements, apply for a Schengen visa or another short-term visa. If you are unsure which travel document is right for you, please consult our visa checker.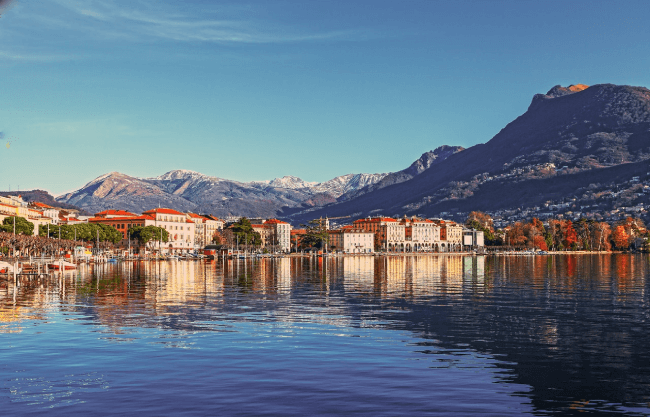 What is the Swiss Residence Program?
Swiss residency is becoming increasingly popular among investors. Switzerland was rated the third-best country to live in the world because of its strong economy and peaceful lifestyle. Additionally, it has beautiful scenery, quaint villages, and high Alps peaks for skiing and hiking. No wonder it attracts people from all over the world.
The Swiss Golden Visa program offers a few different investment options, from lump sum tax contributions to company investments. While Switzerland offers permanent residence status and Swiss citizenship through the scheme, investors will have to live in the country. Compared to other countries, such as Malta or Portugal, the investment requirement is very high, and stringent conditions apply.
Benefits of the Swiss Golden Visa scheme
Golden Visa holders in Switzerland enjoy some unique benefits as an incentive to attract foreign investment. Here are some of the benefits that come with the Swiss Residence program:
Free to live, work, and study in Switzerland.

Visa-free travel to other Schengen countries.

Access to high-quality education and healthcare.

Your family members can be included in your application.

Some tax incentives if you are from a country with a double-taxation agreement with Switzerland.
Eligibility criteria for the Swiss Golden Visa
The eligibility criteria for the Swiss Residency by Investment schemes include the following:
The applicant must be from a non-EU country.

Older than 18 and younger than 55 years.

Clean criminal record.

Must be in good health.

Legitimate source of income with documents proving this.

Must rent or own a property in Switzerland.
The application also allows you to include immediate family members, such as your spouse and children (only children under 18 years old). In the event that you include your family in your application, they will also be subject to the same scrutiny.
Investment options for the Swiss Residence Permit
You can obtain Swiss citizenship through investment in two ways:
Swiss Residence Program through lump sum taxation
Swiss Business Investor Program
There is currently no investment scheme that enables investors to obtain citizenship through property acquisitions in Switzerland.
Swiss Residence Program through lump sum taxation
This program requires one to pay CHF 200,000 (about USD 203,000) as lump sum tax to the Swiss canton they reside in. This amount could rise to CHF 600,000 annually, depending on the canton. Under this Swiss lump sum taxation program, you are not allowed to work.
Swiss Business Investor Program
This program is slightly more popular as a route to the Swiss passport. The visa holder must form a new Swiss company to create job opportunities or invest in an existing Swiss company, with a minimum of CHF 1 million annually.
How to apply for a Swiss Golden Visa
The whole application process for the Swiss Golden Visa can take up to 5 months if all goes well. The following steps must be followed:
Choose your investment option: Make your choice between the different investment programs.

Get approval from Swiss authorities: You must sign several agreements with the Swiss authorities and collect all the necessary documents. A stringent due diligence check will be done on all documents. Once this is done, you can make your chosen minimum investment.

Apply for visa category D: Upon receiving the Swiss government's approval, you can apply for a D visa. Swiss law requires you to submit the necessary documents, issue bank statements, obtain a health insurance policy, and provide proof of your clean criminal records.

Get a Swiss residence permit: Once you have received your D visa, you and the included family members must relocate to Switzerland and switch your visa to a residence permit. You have to work with your Swiss Canton authorities and make your investment (establish a company or pay the necessary tax).

Apply for permanent residence or Swiss citizenship: You can renew your Swiss temporary residence permit over and over until you get Swiss permanent resident status after 10 years. After 12 years of residing in Switzerland, you can apply for Swiss citizenship.
Switzerland requires you to prove proficiency in one of its official languages and demonstrate your integration into the culture to obtain a Swiss passport.
Documents and requirements for the Swiss Golden Visa application
The following documents and information must be submitted to be eligible for the Swiss Residency Program:
Completed application form

Valid passport from a non-EU country

Proof of financial resources stating how the investment funds were obtained

Health insurance

Police clearances to show your clean criminal record

Proof of relationship with family members, such as birth certificates of children
Costs to apply for the Swiss Golden Visa
While you must make a substantial investment in Switzerland, you should also keep in mind any additional costs to obtain a Swiss residence permit, such as the lump sum taxation fee or minimum business investment needed, legal consultation, medical insurance, and translation of documents.
The exact amount also depends on the individual's situation, for example, if any family is included in the application and the canton you will reside in.
Application for Swiss citizenship by investment
The initial Swiss residence permit will be temporary, and the applicant must live in the country for at least 10 years before applying for permanent residency. You must live 12 years as a permanent resident to enjoy Swiss citizenship freedom.
As you can read, it can take quite a long time before you and your family to become Swiss citizens. It is only through naturalization by integration into Swiss society. Throughout this period, you will also have to maintain all your investments.
Visit Switzerland
Have you decided to apply for the Swiss Golden Visa or are you doubting between different countries? Take a trip to consult with experts or just to see if the lifestyle suits you. Take into account that as a non-EU national, you will likely need a short-term Schengen visa or ETIAS visa waiver.