Switzerland recently launched the Switzerland Covid Certificate, which is an online document that offers documentary evidence that you have a Covid-19 vaccination, have recovered from the disease, or have tested negative with a valid Switzerland Covid Antigen test. This requirement is easy to get with iVisa.com, but we know that you may have some important questions related to it, which is why we created this article for you.
Continue reading the lines below to get more information about the Switzerland Covid Certificate and the Switzerland Covid Antigen Test.
Note: Since 17th February 2022, the Switzerland Entry Form is no longer necessary to enter the country.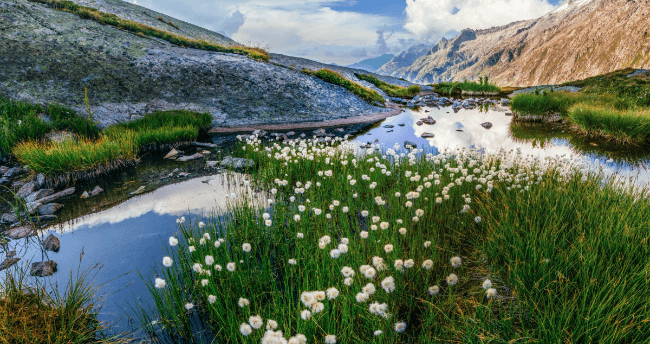 Frequently Asked Questions
What are the current Covid-19 protocols to enter Switzerland?
As the Covid-19 information varies often depending on the country you're coming from and other circumstances, we strongly advise you to check our Switzerland Tourist eVisa page to get the most recent information about this topic, including what to consider about the Switzerland Covid Antigen Test.
Do I need a COVID vaccine or vaccination certificate to enter Switzerland?
A Covid vaccination certificate is mandatory to enter Switzerland unless you're arriving from EU countries or Andorra, Bahrain, Bulgaria, Chile, Colombia, Croatia, Cyprus, Hong Kong, Indonesia, Ireland, Kuwait, Macao, Monaco, New Zealand, Peru, Qatar, Romania, Rwanda, San Marino, Saudi Arabia, South Korea, Taiwan, United Arab Emirates, Uruguay, Vatican.

Approved vaccines are Pfizer, Moderna, AstraZeneca, Johnson & Johnson, Sinopharm, Sinovac, Covaxin and Novavax.

You are considered vaccinated 2 weeks after both doses of a vaccine against SARS-Cov-2 have been administered for vaccines that are administered in two doses, and for the Janssen vaccine 22 days must have elapsed between the administration of the vaccine and the date of travel.
Do I need to take the COVID-19 PCR test before traveling to Switzerland?
COVID-19 test requirements: There are no testing requirements.
Do I have to quarantine when I get to Switzerland?
Quarantine requirements: There are no quarantine requirements in Switzerland.
What is the Switzerland Covid Certificate and how do I apply for it?
The Switzerland COVID certificate is a travel document created to facilitate travel in the EU. It is a clever way of documenting electronically that you have had a COVID-19 vaccination, have had the disease, or have a negative PCR test result.
You can apply for this document with us by following these easy steps:
Step 1: You have to fill in our short online application form and select the processing time you prefer.
Step 2: You have to verify the information registered to avoid mistakes and pay for your document using a debit or credit card.
Step 3: You have to attach any documentation required and then submit the form once you finish.
After that, you'll receive the certificate via email inbox with a QR Code that you must show to immigration authorities.
See more information about the Switzerland Covid Antigen Test on our website or keep learning about the application process below.
What requirements do I need to apply for the Switzerland Covid Certificate?
You have to get the following items and/or documents to start the process safely:
Your Identity Card.
A scanned copy of your passport's information.
Proof of accommodation.
Recent PCR test result
Certificate of COVID-19 Recovery.
Medical proof of COVID-19 vaccination.
Email address to receive the document.
Debit or credit card to complete payments.
Learn more about the Switzerland Covid Antigen Test below.
What are the cost/processing times?
The Switzerland Covid Certificate has a price to pay when processed with us, but the price varies depending on the processing speed you choose. These are your options:
Standard Processing Option:

USD $29.49

-

24 hours

Rush Processing Option:

USD $52.99

-

8 hours

Super Rush Processing Option:

USD $89.99

-

4 hours
How long is the Switzerland Covid Certificate valid for?
This document is valid only for one Single Entry, so you will have to get the Switzerland COVID Certificate every time you want to visit Switzerland.
To see more information about the Switzerland Covid Antigen Test, continue reading below.
Is iVisa.com safe?
We work arduously to offer you a high-quality service, so you can be sure that we do guarantee the safety of your information. If you have doubts about it, feel free to check our comments section.
Where can I get more information about the Switzerland Covid Antigen Test?
If you want to continue learning more about the Switzerland Covid Antigen Test, please check our website or contact our agents so that you can receive personalized attention at any time.
iVisa.com Recommends
Travelers often visit Switzerland to delve into jaw-dropping landscapes and charming villages. This place is full of cultural attractions and incredible Alpine scenery that's hard to beat.
The beautiful snow capped mountains of the Alps housing crystalline blue lakes, greenish valleys, numerous glaciers, and hundreds of colorful flowers are probably one of the most fascinating things to witness in Switzerland. However, that's not everything this country has to offer! With cities like Zurich, Lausanne, and Geneva, you can also learn a lot about architecture and European history because these are home to excellent museums and galleries, as well as historic buildings.
In Bern, the capital city, you can enjoy a medieval old town that's surrounded by a glittering river. Besides, here you can explore the tallest cathedral in Switzerland, with panoramic views from its tower.
If you're more into Swiss nature, then you must visit The Matterhorn, or at least its surroundings (hiking it is extremely difficult). It is Switzerland's iconic pointed peak and it is also one of the highest mountains in the Alps, so be sure to visit it at least once.