You can Apply for Switzerland (Schengen) Visa for Citizens of China today on iVisa.com. When you are applying for the Switzerland (Schengen) Visa for Citizens of China, you need to make sure that you apply through iVisa.com. At iVisa.com, your visa approval is their responsibility.
You can easily Read More about the process of obtaining a Schengen visa on the website anytime you want.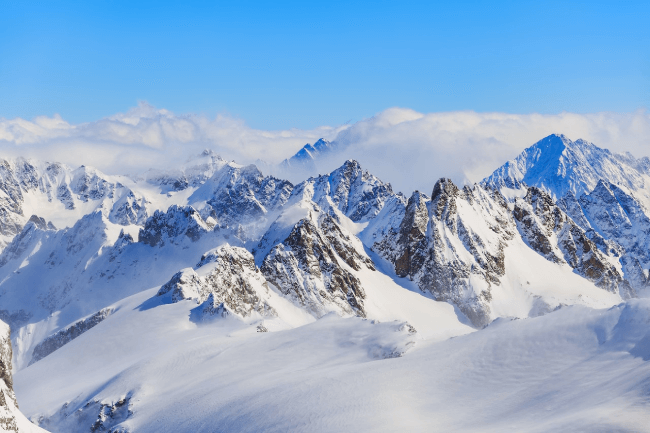 How do I get started with the visa application and approval process?
Start with visiting the online website of iVisa.com.
Access the online Application form and fill it in an error-free way.
Now, attach all the required documents that are mandatory for visa approval.
Choose an appropriate processing time according to your need.
Your work ends here and now you just need to wait for the approval of your application.
Why should we prefer to apply in advance?
Unless you are traveling urgently, you should always try to Apply for the Switzerland (Schengen) Visa for Citizens of China as you don't want to endanger your travel plans because of last-minute complications.
Frequently Asked Questions
What documents should I be prepared with while applying for my visa?
Passport that has a validity of a minimum of six months from the date of application.
PayPal account or Credit/Debit Card.
An email address.
Apply for your visa.
What is the ideal processing time option?
Standard Processing is the most time taking application process where it charges a small amount of money for the service.
Rush Processing is in the middle of the kinds of process which isn't the quickest and charges a heavy amount of money.
Super Rush Processing is when you need the process to be the quickest and you obviously have to pay a good price for it.
Where can I extract more information about the Schengen Visa?
If you want to learn more about the procedure or anything else about the Switzerland (Schengen) Visa for Citizens of China, you can read the FAQs available on iVisa.com or contact the customer care desk.
Is iVisa.com safe and reliable to apply for my visa?
You never have to worry about reliability and safety when applying on iVisa.com as you can ask for updates anytime you want. Experts will take care of your Application and make sure it is correct.
What are the quarantine regulations upon reaching Switzerland?
People who have filled a Application for Switzerland (Schengen) Visa for Citizens of China should be aware that every international traveler needs to stay self-isolated for a minimum period of ten days upon reaching Switzerland. These regulations are set by the health authorities themselves.
How long does the Visa application process take?
Getting Started with the visa application is very easy at iVisa.com. One can easily fill the complete form in 5-10 minutes as one just needs to fill in a few simple details. Although it is always advised to cross-check all the details that you enter, there is no room for changing that once you have submitted your application.
iVisa.com Recommends
Switzerland has always been a popular holiday destination for people of all age groups as the place has a lot more to offer than what one expects. There is almost everything in Switzerland that one looks for in an ideal holiday destination. Also, Switzerland is one of the most important tourist spots and for sure the most popular one among all the 26 Schengen countries. One can enjoy the best mountain peaks, beautiful gardens, never-ending forests, and a lot more. Switzerland is also famous for couple holidays as this place has some of the best resorts for couples to spend some quality time. Also, Switzerland has a lot of adventure to offer to the tourists and plenty of snow sports can be played here. Moreover, there are beautiful towns surrounded by lakes and mountains, famous marketplaces, castles and a lot more than that. So, why not plan a journey to Switzerland today.
You can easily Apply for Switzerland (Schengen) Visa for Citizens of China on iVisa.com and ensure hassle-free travel.