Citizens of India who want to travel to Switzerland require a Schengen visa to access the country. iVisa.com offers a fast, energy-saving, and effective online service to process the Switzerland (Schengen) Visa for Citizens of India.
At iVisa.com, we have simplified this tedious process and turned it into an intuitive and quick one, so you can pay more attention to other important journey-related and life concerns. Before starting, you must know, there are different types of Switzerland (Schengen) Visa for Citizens of India according to the travelers' purpose: Medical visa, business visa, visa for culture and sports activities, visa for tourism, and family visa. They are also different according to their entry allowance: single, double, or multiple-entry.
Begin your Schengen Visa online application now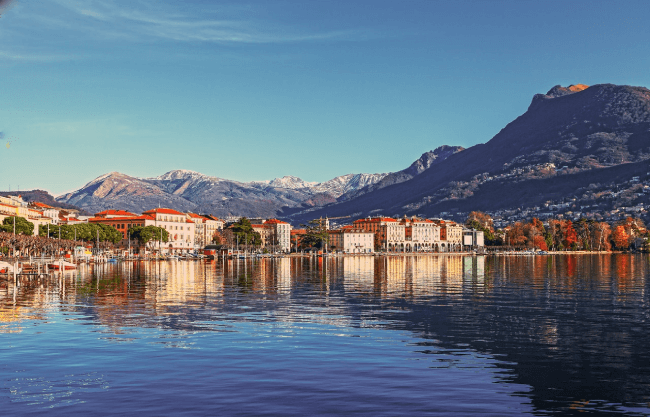 How should I start this process to obtain a Switzerland (Schengen) Visa for citizens of India?
Access our online application form and finish with all the required details.
Upload the demanded documents to support your application.
Choose a processing time to process your document.
Submit your form. Our specialists will assess it and notify you if you need to fix something.
Receive your Switzerland Schengen visa in your inbox.
Print your visa.
Get your Switzerland Schengen Visa
Why is it convenient to start my process in advance?
iVisa.com suggests starting your process in advance to get your Switzerland (Schengen) Visa for Citizens of India to let go of your anxiety and stress. Even if your trip is going to happen in the distant future, you still can apply for our online service. We will ensure you get your Schengen visa (valid for the duration of your trip) exactly when you need it.
Frequently Asked Questions
What is the Switzerland Schengen visa valid duration?
Switzerland government officials will determine the valid duration of the Schengen visa, taking into consideration each individual's profile and background. First-time applicants will likely obtain a one or double-entry visa valid for 180 days. Frequent travelers, who follow the 90/180 rule strictly, will get a greater chance to acquire a multiple-entry visa valid for 1, 3, or 5 years on their visa renewals.
Fill in your Switzerland (Schengen) Visa for Citizens of India application
Is it possible to stay in Switzerland as long as the visa is valid?
Every Schengen visa holder must stick to the 90/180 rule: You can stay in Switzerland or the Schengen area for a maximum time of 90 days in a 180 days period. Consider that if you do not follow this rule rigorously, your visa renewals may get affected.
What are Switzerland COVID-19 regulations?
Since January, Switzerland is under a travel ban that allows only citizens, legal residents, asylum seekers, and few other exceptions to enter the country. When getting into the country, they must hand over a registration form, a COVID-19 negative test, and self-quarantine during 10 days.
Obtain your Switzerland Schengen visa now
Which documents are required to process my Switzerland Schengen visa?
Email address
Valid Passport - Your passport has to be valid for at least 180 days after you arrive in Switzerland. Attach a scanned copy of your valid passport with two blank pages to stamp.

Online Payment method -: Paypal, debit, or credit card.

Start your application for the Switzerland (Schengen) Visa for Citizens of India.
How much are the charges for the Schengen visa online application service?
iVisa.com has three processing time alternatives to process your Switzerland (Schengen) Visa for Citizens of India.
Standard Processing Time - Pay our most affordable fee to process your visa in a standard time.
Rush Processing Time - Pay a higher fee to procure your visa in a faster time.
Super Rush Processing Time:: Pay our highest fee to get your visa as soon as possible.
Get your Switzerland Schengen Visa
Are there more details available? Where can I find them?
If you want to solve doubts about our Switzerland (Schengen) Visa for Citizens of India procedure, please get in touch with our Customer Care Agents. Chat with them 24/7, any time, any day of the week including holidays.
Has iVisa.com enough experience to fulfill its promises?
Yes. We have years and years working in the travel documentation industry performing exceptionally: we have supported +1000 clients and processed millions of travel documents for them. Read their testimonies here.
iVisa.com Recommends
One of the best things to do in Zurich is to lose yourself in its beautiful historic center (Altstadt), made up of 4 neighborhoods and surrounded by ruins of an old, medieval wall.
The most interesting area is near the Limmat river and around the Town Hall (Rathaus), where the most charming alleys and squares, medieval houses, and Renaissance guild buildings, of traditional style and colored facades, are concentrated.
In addition to hundreds of shops and restaurants, this entire pedestrian area has some of the city's main landmarks such as the Bahnhofstrasse shopping street, the Grossmünster, Peterskirche and Fraumünster churches, the Grimmenturm tower, the guild houses on Limmatquai street and the Cabaret Voltaire, where the Dada cultural movement began.
In this area, there are also some of the best restaurants to eat in Zurich, such as Swiss Chuchi, a fondue specialist, and Zeughauskeller, which prepares delicious sausages with rosti. This last one is a national dish, where fried potatoes are prepared crispy on the outside and soft on the inside and can come with bacon or even apple mixed into the batter to flavor it up a bit.