One of the most prominent places people consider for their honeymoon is Switzerland. There is no question why people do so. The elegant beauty of Switzerland gets everyone to dream about visiting this beautiful place at least once in their lifetime. What if you were told that there is a visa available which not only will give you access to Switzerland but will also permit you to travel across 26 European countries. Sounds too good to be true? But it is actually true.
A Switzerland (Schengen) Visa for Citizens of Russia provides this opportunity. If you have been waiting to travel to this beautiful land then this is the best opportunity for you.
Apply for the Switzerland (Schengen) Visa for Citizens of Russia through iVisa.com with a few easy steps and the rest will be taken care of by the iVisa.com team.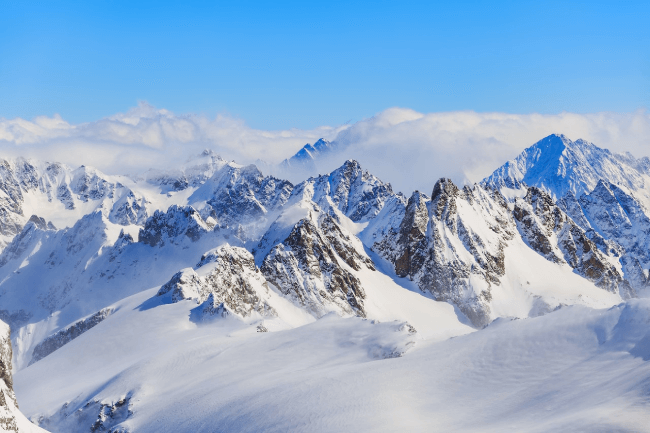 How to apply for a Schengen visa?
For a Switzerland (Schengen) Visa for Citizens of Russia one must fill out an application form on iVisa.com
Fill out the authentic information asked in the application form for Schengen Visa.
Upload the required documents with the application.
Choose the application processing speed and pay.
Submit the form.
Why You Should Apply In Advance
The approval of a visa application depends on many factors, some are in your control and some are not. Ones which are not in your control you cannot do anything about those. But you can surely give the best shot at those who are in your control. Like avoiding any kind of mistake while filling up the application form. A Switzerland (Schengen) Visa for Citizens of Russia is dealt with utmost sincerity by the officials and one mistake can cause the rejection. The most important thing for you to do is that you should always, no matter what, apply for this visa in advance.
Frequently Asked Questions
What are the different prices of different processing fees?
There are three different types of application processes:
Standard Processing is the cheapest and takes up the longest time to be completed.
Rush Processing is neither very slow nor the quickest but takes a little fewer charges for the service.
Super Rush Processing is the most expensive application process due to its fastest results.
What documents do I need to submit
For a Switzerland (Schengen) visa application to get started you need to provide, passport bio, confirmed lodging reservations, bank statement with sufficient funds, passport size photograph, and the last page of your passport. Remember you will also need a payment method and an email address.
Where can I find more information?
You can reach out to customer service team of iVisa.com at any time for every kind of assistance. The team is always ready to guide you with each process and is available 24/7 at your service.
How long is a Switzerland (Schengen) visa valid for?
A single Switzerland Schengen Visa for Citizens of Russia is valid for 6 months from the date of arrival.
Is iVisa.com safe?
One place where all your traveling issues are resolved is iVisa.com and it is trusted by millions of people around the globe. Their support agents make sure that no one goes without getting their issue resolved.
Are multiple entries allowed with a Switzerland (Schengen) visa?
A Switzerland (Schengen) visa for citizens of Russia only permits a single entry.
iVisa.com Recommends
If you are visiting Switzerland then skiing must be on your bucket list. Switzerland is famous for skiing. The skiing tracks in Switzerland are better than any other tracks in the world. The stretch of Alpine mountain from the Balkans to France makes it the perfect place for Skiing. Switzerland attracts most of the tourists in winter but the country flaunts its beauty round the year. It is often said that the country most blessed by nature in Switzerland.
With your Switzerland (Schengen) Visa for Citizens of Russia you have the right to roam in any corner of the country and enjoy each part of it. Swiss food is unique in its own sense as it is a mixed bag of French, North Italian, and German cuisines. One of the traditional dishes of Switzerland is cheese fondue which everyone should try at least once when they are in the country. The panoramic view of the capital city Bern is going to astonish you with its alluring beauty.