Traveling to Taiwan is possible during the COVID pandemic. However, before planning your trip, you must know about the current health protocols. We have detailed the Taiwan COVID restrictions below, which entails quarantine and testing requirements. According to your nationality, you may also need the Taiwan eVisa. This official document will let you into Taiwan without any issues.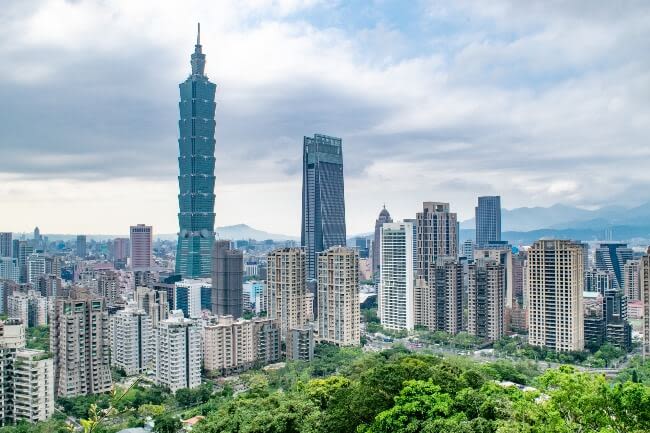 Don't worry about anything! iVisa.com has you covered with all your travel needs. All you need is an internet connection and a few minutes to complete an online form. First, let us explain the Taiwan COVID restrictions.
Frequently Asked Questions
What are the Taiwan COVID restrictions?
The Taiwan government allows the entry of vaccinated and unvaccinated travelers. Also, you must comply with two COVID rules:
Take a PCR test a maximum of 48 hours before your arrival. Make sure to display the negative results upon arrival. All travelers will be PCR tested on arrival at the airport. Exempted for pre-departure testing R.O.C. nationals, ARC holders, transit passengers.
7-day self-initiated epidemic prevention will be required.
As new COVID-19 restrictions frequently come out, we recommend you visit our FAQ section to get the latest updates. Don't forget you need the Taiwan eVisa if your nationality requires it. Obtain it before your trip.
Keep learning about the Taiwan COVID restrictions with us.
Which countries can travel Taiwan without a visa?
Since September 2022, Taiwan is opening to visa-free countries. Here's the list of nationalities that can travel to Taiwan without a visa:
Here's the complete updated list: Andorra, Australia, Austria, Belgium, Bulgaria, Canada, Croatia, Cyprus, Czech Republic, Denmark, Estonia, Eswatini, Finland, France, Germany, Greece, Guatemala, Haiti, Honduras, Hungary, Iceland, Ireland, Italy, Latvia, Liechtenstein, Lithuania, Luxembourg, Malta, Marshall Island, Monaco, Netherlands, New Zealand, North Macedonia, Norway, Palau, Paraguay, Poland, Portugal, Romania, San Marino, Slovakia, Slovenia, Spain, Sweden, Switzerland, Tuvalu, the United Kingdom, the United States of America, Vatican City State, Belize, Nauru, St. Kitts and Nevis, Saint Lucia, Saint Vincent, and the Grenadines.
What is the Taiwan eVisa, and how can I get it?
The Taiwan eVisa is an electronic visa that permits your entry to Taiwan through a digital process. It's valid for up to 90 days and allows a maximum stay of 30 days. It only provides a single entry. Apply for this visa for tourism, business, visiting family members, and attending international conferences or sporting events.
Check the procedure:
First: Fill out the application form with personal information and pick a processing time of your preference.
Second: Check your information and pay for the professional service with a debit or credit card.
Third: Attach the necessary documentation and apply.
Receive the Taiwan eVisa in your email inbox. We recommend printing the travel document because it's easier to show it to immigration authorities. Let us help you with the Taiwan COVID Restrictions.
What are the costs and processing times?
Standard Processing Time:

7 Business Days

-

USD $131.89

Rush Processing Time:

5 Business Days

-

USD $183.89

Super Rush Processing Time:

3 Business Days

-

USD $229.89
What do I need for the application?
Gather these items:
Passport: Your passport must be valid for at least 6 months after your arrival date.
Email address: Expect your travel documents electronically.
Payment method: Pay for the service with a credit or debit card.
The application process will require an e-code that your host organization in Taiwan must provide. Remember that you need this information before you start your application with iVisa.com.
We can explain more about the Taiwan COVID Restrictions. Trust our team and travel to Taiwan now.
Is iVisa.com trustworthy?
Absolutely! Countless travelers have trusted our services for years with excellent results. We can tell you more about the Taiwan COVID Restrictions and support you with the Taiwan eVisa.
Visit our customer reviews and learn more information about our successful services.
I have some doubts. Where can I find more details?
Communicate with our customer support team for all your doubts about the Taiwan COVID Restrictions.
iVisa.com has all the tools to help you.
iVisa.com Recommends
Make your way to Alishan Scenic Mountain Area for the most breathtaking landscapes in Taiwan. The Alishan mountain railway allows you to enjoy the scenery and reach the top of the mountain. From there, you can choose between easy hiking trails for some incredible photos of the site.
Visit Sun Moon Lake, the largest lake in Taiwan and a unique destination for a short trip. Around the lake, you will find hotels and yachts that move tourists from one side of the lake to the other. Take the cable car to explore the Formosa Aboriginal Cultural Village. This special place offers a closer look into Taiwanese culture.
Check Maokong, one of the best places in Taipei where you can enjoy a cup of tea. The marvelous scenery is worth the whole journey, and we promise a magical gondola ride. The transport will take you from the zoo to Maokong in less time than expected. If you stay more than 1 day in Taipei, we recommend taking some time to visit this place. Taiwan is the perfect place to spend your next holiday. Travel now.