We know a visa requirement could be part of your decision to travel to a country or not. Taiwan allows some nationalities to stay between 30 and 90 days without the need for a visa. If you want to confirm whether your nationality is part of these groups, you can go to the iVisa.com page. Enter your nationality and destination so our system can confirm if you need the Taiwan eVisa.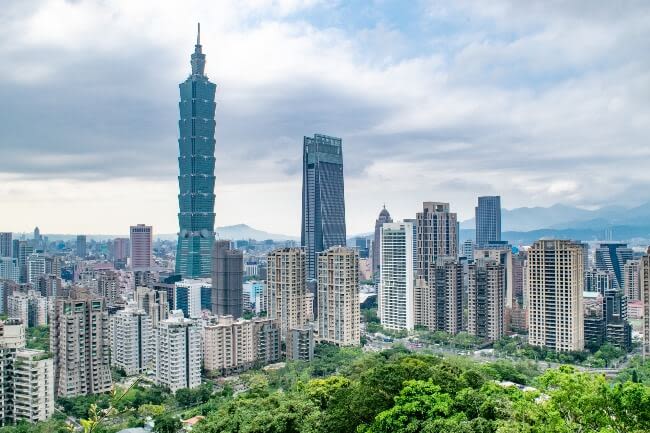 Even if you need the visa, we can help you with the digital process. It will only take you a few minutes to complete our simple online form. We have all the details about the Taiwan Visa free countries.
Frequently Asked Questions
What are the travel restrictions in Taiwan due to COVID?
First of all, you don't need a COVID vaccine to enter Taiwan. However, you must follow these rules:
Take a PCR test up to 72 hours before your trip to Taiwan and show the negative results to Taiwanese authorities.
Complete a 14-day isolation period.
Frequently, new COVID-19 restrictions are being enforced, so check your latest updates in our FAQ section. Also, keep checking more about the Taiwan Visa free countries with us.
What is the Taiwan eVisa, and how can I get it?
The Taiwan eVisa is an electronic travel document some nationalities need to enter Taiwan. The process to get it is 100% online, and iVisa.com has all the tools to help you.
It's valid for up to 90 days and allows a maximum stay of 30 days in Taiwan. Also, it permits a single entry to the country. The application is possible for tourism, business, visiting relatives, and attending international conferences or sporting events. Check with us the Taiwan Visa free countries.
The application process goes as follow:
First: Answer the questions in the online form and pick a processing time that fits your needs.
Second: Confirm there aren't any mistakes in the application and pay with a debit or credit card.
Third: Include the necessary documentation and apply.
Display the Taiwan eVisa upon your arrival.
We can tell you more about the Taiwan Visa free countries.
What are the costs and processing times?
Standard Processing Time:

7 Business Days

-

USD $131.89

Rush Processing Time:

5 Business Days

-

USD $183.89

Super Rush Processing Time:

3 Business Days

-

USD $229.89
What do I need for the application?
Gather these items:
Passport: Your passport should be valid for a minimum of 6 months after your arrival date.
Email address: Expect your travel document digitally.
Payment method: Pay for the online service with a credit or debit card.
We will request an e-code that your host organization in Taiwan must give you. It's essential for the application.
Our team can support you with details about the Taiwan Visa free countries.
Is iVisa.com trustworthy?
Of course! We have implemented strict security measures for all our services. Your information is safe with us.
Visit our customer reviews for more information about our services. In addition, we have all the information about the Taiwan Visa free countries.
I have some doubts. Where can I find more details?
Reach out to our customer support team at any time for any questions about the Taiwan Visa free countries.
iVisa.com has all the tools to help you.
iVisa.com Recommends
Visit Penghu, one of the most popular attractions in Taiwan. The archipelago of Penghu offers a relaxing time in paradise. Explore the gorgeous beaches located around the islands and taste all the seafood dishes. We know you will have a blast while relaxing on the golden sand and crystal waters. Explore the Shilin Night Market. The place offers delicious street food at low prices. Also, you can find shops and stands selling all types of goods. We're sure you will find lots of bargains. Remember that the best offers come at night.
Continue with Yangmingshan National Park, located outside Taipei city. At the park, you can see a dormant volcano that provides hot springs to the area. Next, make your way to Xiaoyoukengs to see the geysers. If you want more information about the park, go to the visitor centers. There are several hiking trails for a few adventures.
Visit Longshan Temple, a Buddhist temple built in the 1700s. The temple has survived World War II and has gathered many gods from neighboring temples that didn't survive the pass of time.