Around the world currently, we are facing very tense situations. With the spread of the COVID-19, many countries, like Thailand, have been implementing new screening methods and health controls for travel. A couple of months ago, the Government of Thailand has opted to issue a special document called the Thailand Health Declaration (T.8 Form). This form is a requirement for all travelers that plan to enter Thailand.
You can obtain this document by an app that The Airports of Thailand (AOT) has implemented lately, on paper, or you can get it by using the services of iVisa.com. If you use our services, you can get the Health Declaration in a simpler and easier way. You may ask why, well, we have noticed that many of our customers have experienced certain issues with the completion of the form; so if you let us help you and assist you in the whole process that requires to get this document, you will find it much easier to understand and also, you will obtain it more quickly.
If you want to know more about the online processing application and the requirements you need to follow in order to obtain the Thai Health Declaration, keep reading this article that iVisa.com has prepared for you.
Note: Since July 1st, 2022, the Thailand Pass is no longer necessary to enter the country.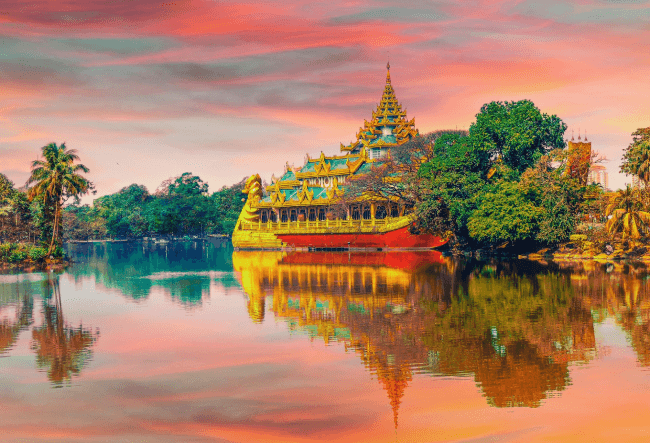 Frequently Asked Questions (FAQs)
Why do I need to get a Health Declaration for Thailand?
This Health Declaration will allow you to enter Thailand and pass all the restrictive modules of the airport. Remember that this document has been created as a measure to prevent travelers from arriving in Thailand infected, or becoming infected during their stay in this country.
How can I get the T.8 Form for Thailand?
If you apply with us, you will only have to enter our official website, fill out a form, and make a minimum payment for the service we will provide so that you can obtain the QR Code of the Health Declaration in a quickly and easily way.
What documents do I need to submit to apply online with iVisa.com?
In order to submit your application with us, you will only require to send us the following documents:
Passport Personal Details Scan: we only need you to send us the information page where it appears your photo and personal details.

Payment Methods: in iVisa.com we are currently accepting all credit and debit cards. You can also pay with Paypal.
Do I need to show a COVID vaccination certificate to enter Thailand?
Full vaccination is not mandatory to enter Thailand, however, if you display your COVID vaccine passport or vaccination certificate, you won't need to present a negative PCR test nor to follow a quarantine.
Accepted vaccines are Sinovac, AstraZeneca, Pfizer, Johnson and Johnson, Moderna, Sinopharm, and Sputnik V.
You are considered vaccinated if all doses of a vaccine against SARS-Cov-2 have been administered at least two weeks before traveling.
Do I need a negative COVID-19 test result to enter Thailand?
COVID test prior to arrival: PCR or Professional ATK within 72 hours for unvaccinated travelers.
COVID test exemptions: Fully vaccinated travelers.
Is quarantine obligatory when I arrive in Thailand?
COVID quarantine requirements: There are no quarantine requirements.
What are the processing times and prices?
The prices shown below are in accordance with the processing time. This means that the faster you want your Health Declaration, the higher the total cost. We explain each one below:
Standard: the processing takes 7 days with a cost of USD 31.99.

Rush: in case you prefer to get your product faster, you can choose these option that allows you to get the QR Code in 5 days. The total price is USD 67.99.

Super Rush: this is our fastest option as we process and obtain your document in only 3 days. The total charge for this alternative USD 94.99.
Get yours right now and avoid the long lines you might see at the airport. Apply here and forget about the whole process, because we will take care of everything!
How can I apply for the T.8 Form?
In order to submit your application online with us, you only need to follow these three simple steps:
In the online application form we have, you must first fill in the blanks with all your personal data. There, you must also need to select the type of processing (standard, rush, or super rush.)

Review all the details you have provided and then proceed with the respective payment. Remember we accept all credit and debit cards.

Submit the scan of your passport and just click on the submit button.
After submitting your online application form with us, you just need to wait for our response that we will send you via email. In case you have questions about the form or you get lost in any part, please do not hesitate and contact us at any time. We are here to help you.
Why do you say you'll send me a QR Code?
After you have applied online, we will take care of the entire process for you and register you on the Thai Government's T.8 Form. When we submit your details on this form, a QR code will be automatically generated.
The function of this code is to make sure that when you arrive at one of the boarding gates or modules at the airport in Thailand, you only need to show this code to one of the officials, so they will be able to see all your data in their internal system. This way you can avoid spending so much time in the queues and leave the airport faster.
How many times can I enter Thailand with the T.8 Form?
The Health Declaration (T.8 Form) allows you a Single Entry, which means you can use this document only once per each entry. It is also important to mention that this document expires in 14 days after arrival or until passport expires.
IMPORTANT: The total number of days you plan to stay in Thailand will depend greatly on your nationality. Not the Health Declaration. Remember that the length of stay in Thailand varies depending on whether or not the applicant's nationality requires a visa.
Holding the Health Declaration means that I do not need a visa for Thailand anymore?
Always keep in mind that the Health Declaration is only a document that proves the traveler is in optimal condition to enter Thailand. This means that it does not replace a visa.
We know that there are certain nationalities that are exempt from a visa for this country and can enter freely, however, most require an application for a visa. If you want to know if your nationality requires a visa or not, you can go to our iVisa's Checker select your nationality and choose Thailand as your destination. Then, you just need to click enter and the results will display automatically.
Do my kids require a Health Declaration too?
Everyone, regardless of age, must obtain this document in order to enter Thailand. In addition to the visa, they must present the QR code so that the Immigration Officer can allow the traveler to enter their country.
I have more unresolved questions, where can I find more info?
If you still have any doubts, you can find additional info on our iVisa.com's website. We also offer live chat services that are available 24/7. You can also read more FAQs related to the Health Declaration in this link.
In iVisa.com, we are happy to assist you anytime and with anything, so do not think it twice and apply with us now!